Bi-monthly Newsletter | Issue No 21 | January 2020
Dear Members of the Biodiversity and Ecosystem Services Network
Happy New Year to all! 2020 is widely considered as a super year for nature to shine a renewed spotlight on environment and reset our relationship with nature. It is a special transitional year for BES-Net too, as we are moving from the first phase (2016-2020) to the second phase (2020-2028) with the generous support from the International Climate Initiative (IKI) of the Federal Ministry for Environment, Nature Conservation, and Nuclear Safety (BMU), amounting 20 million Euros. The United Nations Development Programme (UNDP), the United Nations Environment Programme World Conservation Monitoring Centre (UNEP-WCMC) and the United Nations Educational, Scientific and Cultural Organization (UNESCO) will work together, as a consortium, to enhance support to the Intergovernmental Science-Policy Platform on Biodiversity and Ecosystem Services' (IPBES) rolling work programme up to 2030, particularly the IPBES Capacity-building Rolling Plan. 
BES-Net team will proactively explore various innovative ways to coordinate and collaborate with our institutional partners and individual users, who are working in, with and for these target countries.  We also look forward to regularly updating the status, progress and results of the BES-Net initiative through future issues of the BES-Net newsletter and other relevant channels.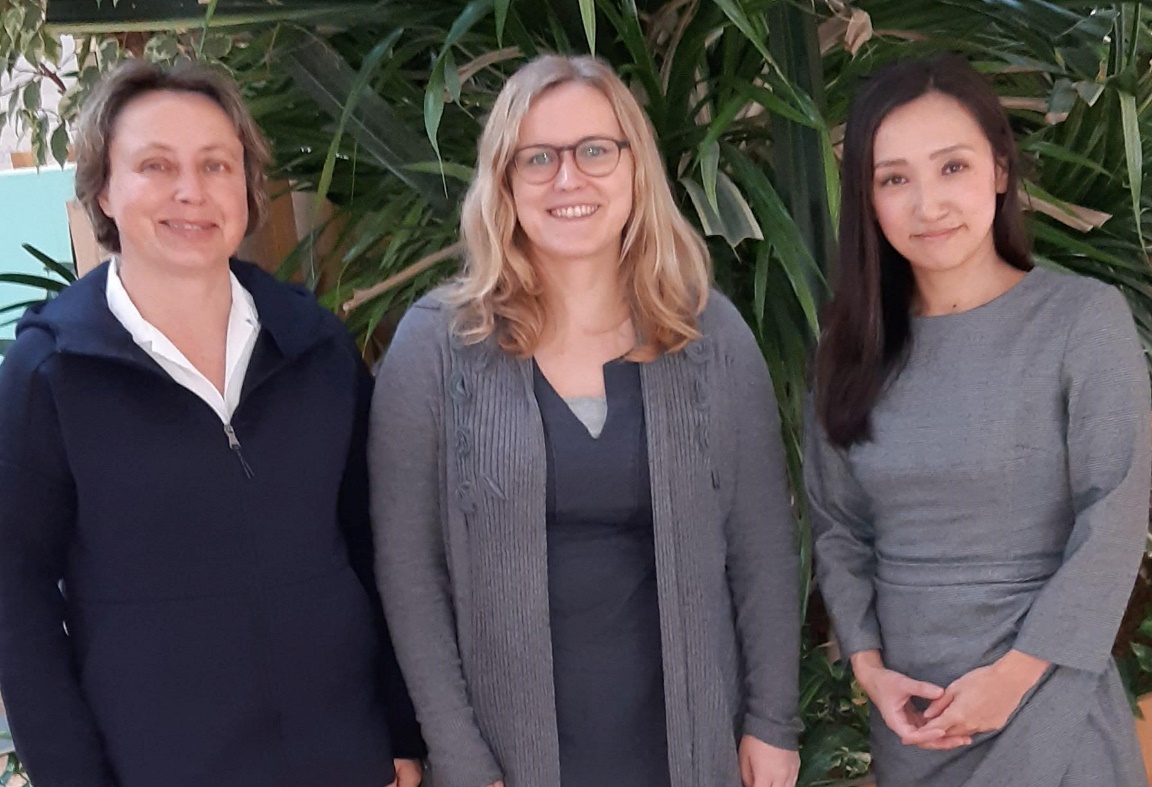 Photo: Representatives of BES-Net/UNDP and BMU 
Biodiversity at Crossroads: Review of Year 2019 and What Lies Ahead in 2020
The year 2019 was a prolific year for biodiversity conservation. As we transition to a new decade, it is a perfect time to look back at key achievements that made a difference in 2019 from ground-breaking research to high-level political engagement, and to get a sneak peak at the year ahead widely refers to as the 'Super Year for Biodiversity'. 
China's Biodiversity Red Line
The new year 2020 marks the final year for implementation of the Convention on Biological Diversity's (CBD) Strategic Plan for Biodiversity 2011-2020, and associated global Aichi Biodiversity Targets (ABTs), first adopted at CBD COP 10 in Nagoya, Japan.   
A new post-2020 global biodiversity framework will be finalised and adopted at CoP 15 to be held in Kunming, China on 15-28 October. Preparations for the meeting are well underway and a zero draft of a post-2020 global biodiversity framework has been posted (on the re-vamped CBD website) in all six UN official languages, along with a wealth of additional preparatory materials. The zero draft is the result of extensive comments received from Parties and other stakeholders, and further issues to be considered have been distilled into 26 questions contained in a useful discussion paper.
It is now widely accepted that the majority of the components of the current ABTs will not be met by the end of the year (see here), so one of the "hot" issues under discussion, both within the CBD process and in the broader conservation community, is how to set targets that are both ambitious and achievable. 
A rare "insider" look at China's ambitions for the CoP can be seen in a recent news piece and report from the China Council for International Cooperation on Environment and Development (CCICED) and this short article from Nature journal.
Active Post-Trialogue Dialogue Continues in Africa around Pollinator-Land-food Nexus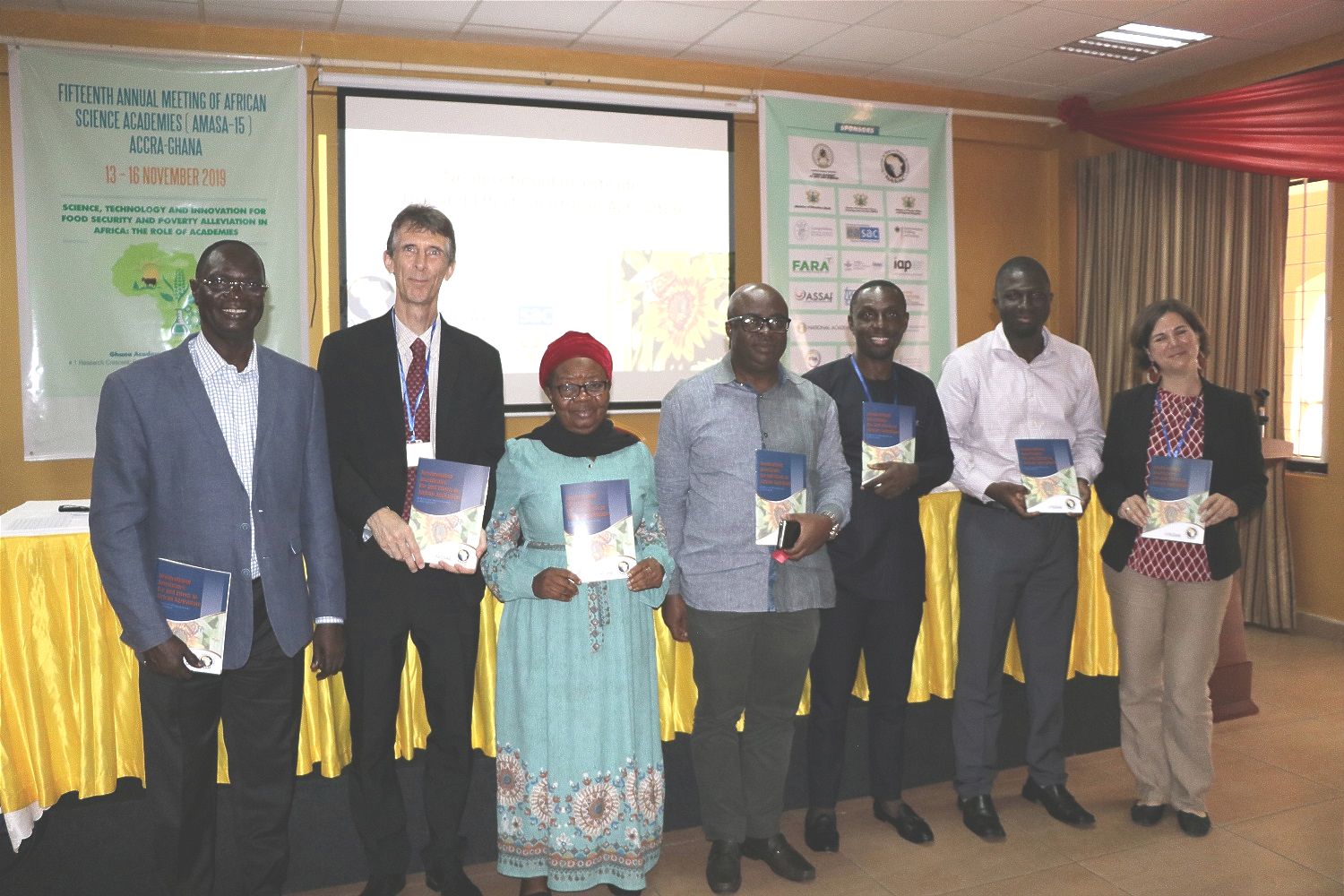 The Annual Meeting of African Science Academies (AMASA-15) was held on 12-16 November 2019 in Accra, Ghana. The event brought together over 100 representatives of Africa's science academies as well as representatives from governments, universities, research institutes, farmers associations, agricultural board, and development partners, among others.
One of the key discussion topics for the event was how to ensure food security for Africa's growing population in the face of climate change, structural changes in land use and management, and intensification of agriculture, including the use of pesticides. Read more.
Strengthening Capacity on Beekeeping/queen Rearing for Biodiversity Conservation and Improved Livelihoods in Antigua 
After the BES-Net Caribbean Regional Trialogue on Pollinators, Food Security and Climate Resilience and subsequent national dialogue in 2018, awareness and interest in pollinators and pollination issues has increased significantly in Antigua and Barbuda, notably the protection of local pollinator species from various threats. For example, ongoing media campaigns encourage the general public to contact   members of the Antigua Beekeeping Cooperative on pollinator issues, such as removal of swarms and bees in residences and commercial spaces, where rampant land clearing is observed, cutting of trees and use of chemicals and pesticides. Recently with the outbreak of mosquito infestation and cases of dengue fever on the rise, malathion has been used in the fogging exercises, but this has been harmful to the bees. Read more.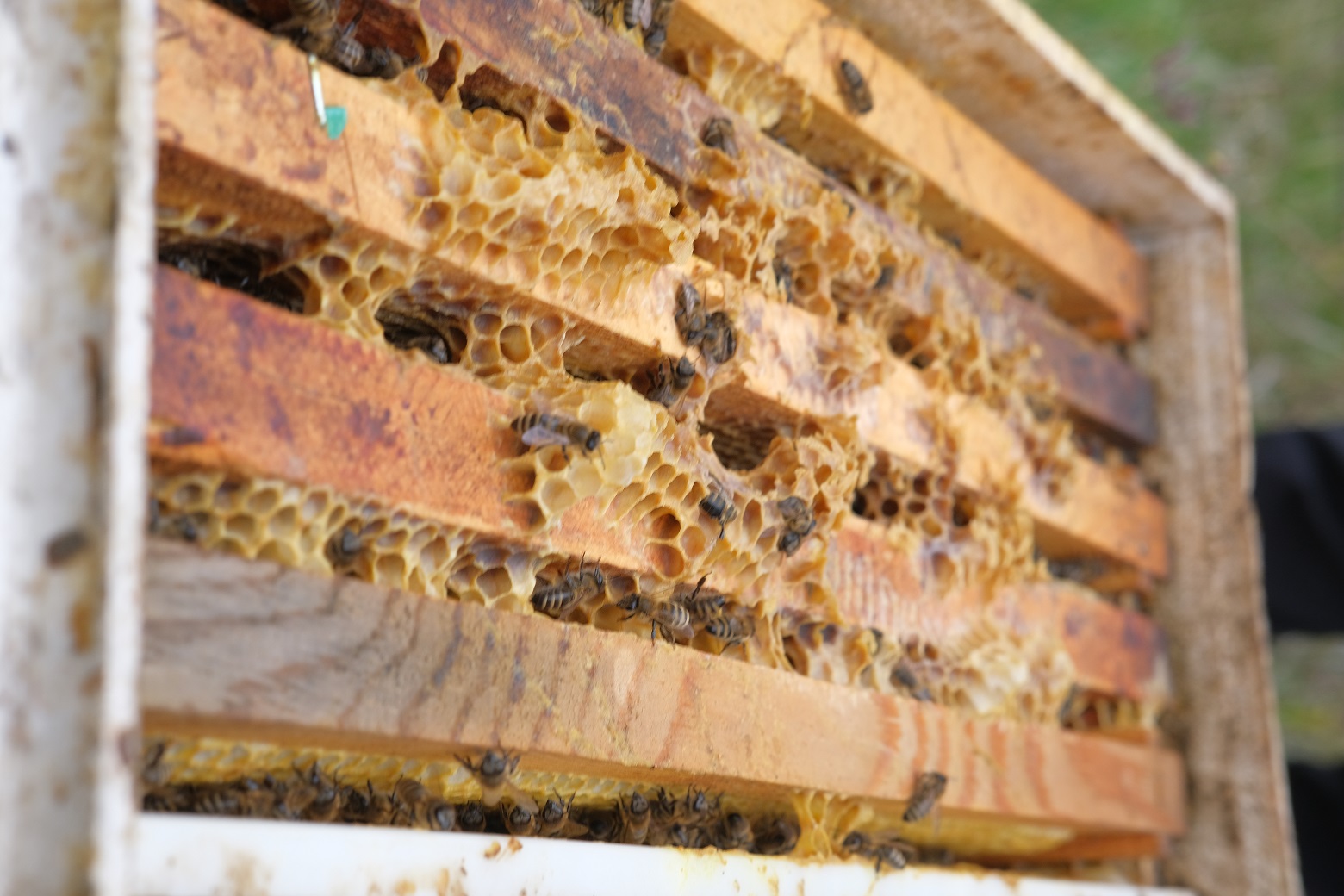 New Policy Brief Highlights the Unintended Consequences of Projects that Promote Invasive Alien Woody Plants
Planting of alien tree species has been promoted by national and international organisations, including NGOs, with the aim of addressing social and environmental problems in Eastern Africa. These species are promoted for agroforestry purposes, to re-green degraded landscapes or to alleviate fuelwood shortages. Some of the promoted trees have spread widely and now cause serious environmental problems that impact human wellbeing, including losses of grazing land, reduced water availability and increased land management costs. 
Despite the well-known unintended impacts of such actions in the past, planting of alien tree species continues to be promoted in developing countries, while leaving these countries to deal with the unintended consequences. Project proposals and funding calls should therefore be critically reviewed by experts from diverse backgrounds to avoid promoting any alien tree species that could have serious impacts. A new policy brief provides recommendations to support decision making about funding for projects that aim to introduce new, or promote established alien woody plant species.
The policy brief was developed by the Woody Weeds project (www.woodyweeds.org), a project funded by the Swiss National Science Foundation (SNSF) and the Swiss Agency for Development Cooperation (SDC). It aims to quantify the impacts of invasive woody plant species on biodiversity, ecosystem services, and human wellbeing in selected study areas in Ethiopia, Kenya and Tanzania, and to develop sustainable land management strategies in the invaded areas.
Photo legend: The introduction of Prosopis in Baringo, Kenya, in the 1980s to combat soil erosion and as a fodder supplement is an example of unintended consequences of promoting alien tree species. Mr Simon Choge of the Kenya Forestry Research Institute, Baringo, Kenya: "The opinion of the community in Baringo is that Prosopis has destroyed their grazing lands."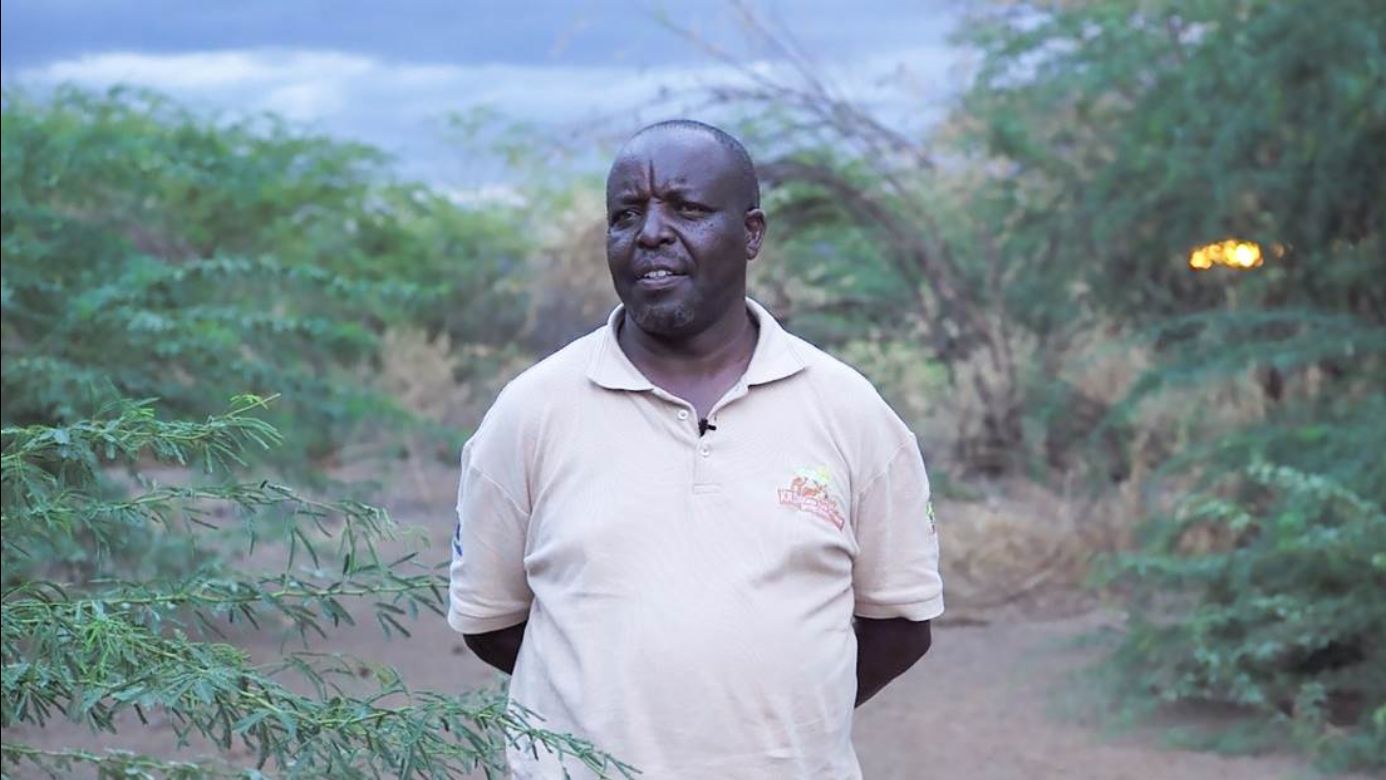 A Technology Serving the Environment and Social Well-Being
Technological innovation is undoubtedly the epicenter of any answer to global challenge, including environmental protection. As our generation experiences unprecedented challenges, technology, now more than ever, can play a crucial role in decoupling development and environmental degradation. GELVITER provides a prominent example of technology with high value for environmental protection, but also socio-economic benefits.
The GELVITER is a gelled hydro-retentor that can absorb up to 500 times its weight of water sweetness, to which nutrients and natural fertilizers are added. The vocation of this product is to allow, in the first place, a complete control of the water consumption necessary for agricultural production, while ensuring better agricultural productivity, especially in countries affected by drought (regions arid or semi-arid). GELVITER is biodegradable, functional in soils for a period of 5 years. It can contain inputs that improve crop performance and their frequencies and can be stored and transported in solid form. 
The use of GELVITER allows the afforestation of deserts, the fight against desertification, ensures the food security of populations. Governments can promote the use of GELVITER under the implementation of their water resource management policy and programs through pilot projects in arid or semi-arid regions. 
GELVITER is produced by the company AGROMTRAD INNOVATION & TECHNOLOGY LIMITED. AGROMTRAD presented the GELVITER product at different United Nations events, including the United Nations Framework Convention on Climate Change (UNFCCC) COP 22 in Marrakech, Morocco, and the United Nations Convention to Combat Desertification (UNCCD) COP 14 in New Delhi, India and COP 13 in Ordos, China. AGROMTRAD offers various technical assistance to GELVITER users, as is the case right now with cooperative companies in Kouoptamo, Cameroon.
For more details, please visit website (French) here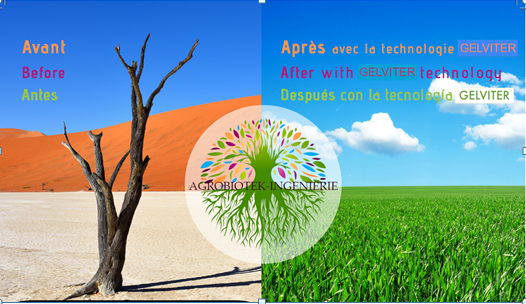 PANORAMA – Solutions for a Healthy Planet: An Exciting 2019-2020 Transition Year
PANORAMA is a partnership initiative to document and promote examples of inspiring, replicable solutions across a range of conservation and sustainable development topics, enabling cross-sectoral learning and inspiration.
PANORAMA is having a very exciting 2019-2020 transition year with some major achievements. PANORAMA and the Federal Ministry for the Environment, Nature Conservation and Nuclear Safety (BMU) of Germany signed a major funding agreement during the 23rd meeting of the Subsidiary Body on Scientific, Technical and Technological Advice of the Convention of Biological Diversity last November in Montreal, Canada. Under this agreement, BMU will invest two million Euros in the long-term sustainability and strategic advancement of the PANORAMA's initiative to promote and share "what works" in nature conservation and sustainable development. PANORAMA web platform is being revamped with the launch of a new section "Resources" and upcoming launch of a new thematic community "Nature-Culture" in 2020.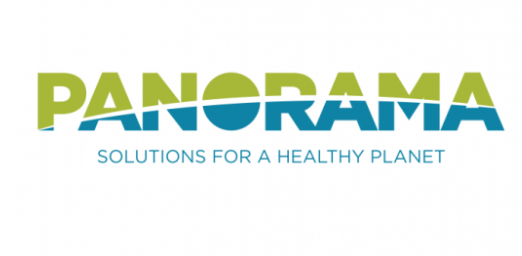 Tenth Session of the World Urban Forum (WUF10)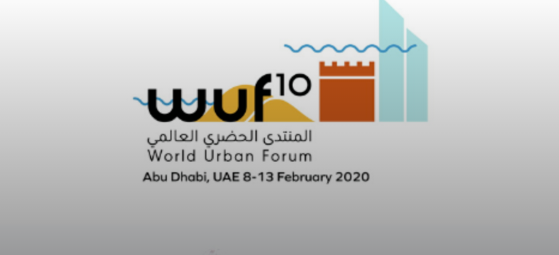 Tenth session of the World Urban Forum (WUF10)The Ministry of Foreign Affairs and International Cooperation (MOFAIC) and the Abu Dhabi Department of Urban Planning and Municipalities (DPM) today signed an Agreement with the United Nations Human Settlements Programme (UN-Habitat) for the city of Abu Dhabi to host the Tenth session of the World Urban Forum (WUF10) in 2020. This will be the first time an Arab country hosts the landmark Forum.
WUF10 will be convened by UN-Habitat and jointly organized with the Abu Dhabi DPM, along with partners including the Abu Dhabi Department of Culture and Tourism, Abu Dhabi National Exhibition Centre, Ministry of Foreign Affairs and International Cooperation and the General Secretariat of the Executive Council.
BIOFIN
Online Course BIODIVERSITY FINANCE
The Biodiversity Finance Initiative BIOFIN has created the Massive Open Online Course (MOOC) known as "Biodiversity Finance" through the Learning for Nature platform. This course will provide you with the tools to assess the policy, institutional and economic context for biodiversity finance. The BIOFIN course it is completely free and you can take self-paced.
The course will cover the following topics:
Introduction to biodiversity and sustainable development

Introduction to biodiversity finance

Biodiversity finance policy and institutional review

Biodiversity expenditure review

Biodiversity financial needs assessment

Biodiversity finance plan

Implementing the biodiversity finance plan 
BIOFIN experts realize the MOOC and you can find information in different languages
More information, register and enroll here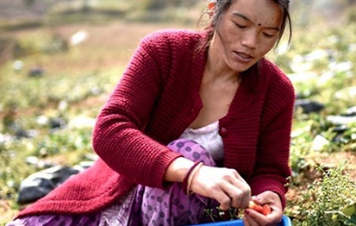 Neonicotinoid Insecticides: Use and Effects in African Agriculture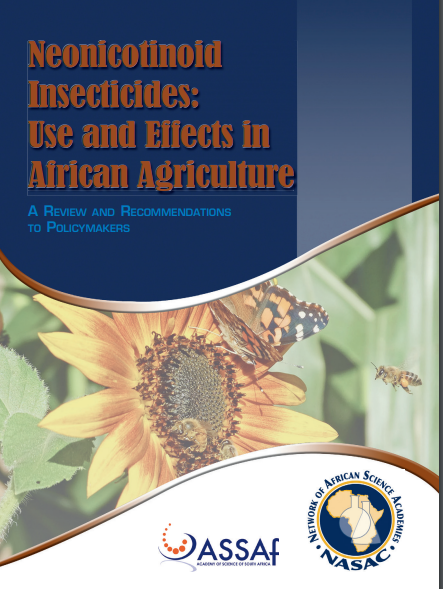 African agriculture is in a state of rapid change, with the need to provide food security for a growing population against pressures such as climate change while seeking to protect biodiversity. Much of the continent's agriculture continues to rely on smallholdings by individuals, families, or small villages, where traditional methods of crop management include making full use of the natural pollinators and pest control functions of the surrounding natural ecosystems.
However, increasing areas (particularly those involving substantial purchases of land by countries outside Africa) are applying intensive agriculture typical of Europe and the Americas, which is dependent on high inputs of fertilisers and chemicals, strongly encouraged by agrochemical companies. While Africa needs eco-friendly means to increase its productivity and to ensure its food security, experience in Europe and America has demonstrated that some agrochemicals – in particular the systemic insecticides typified by neonicotinoids – have serious negative effects on ecosystem services such as pollination and natural pest control, which has led to their restriction in several countries.
Administrative Officer


Organization:Food and Agriculture Organization (FAO)
Location: Samoa-Apia
Closing date: 7 February 2020
See here 
---
Senior Manager, Evaluation, CGIAR Advisory Services Shared Secretariat
Organization: Bioversity International
Location: Italy, Rome
Closing date: 14 February 2020
See here 
---
Senior Programme Officer
Organization: UNEP-WCMC
Location: Cambridge, UK
Closing date: 23 February 2020
See here 
---
Social and Online Media Language Consultant
Organization: UNEP
Location: Bonn, Germany
Closing date: 10 February 2020
See here 
Copyright © 2019 BES-Net, All rights reserved.
You receive this email because you registered as a user or participant in one of our events.
The Biodiversity and Ecosystem Services Network (BES-Net) is a capacity sharing "network of networks" that promotes dialogue between science, policy and practice for more effective management of biodiversity and ecosystems, contributing to long-term human well-being and sustainable development.