Bi-monthly Newsletter | Issue No 22 | March 2020
Dear Members of the Biodiversity and Ecosystem Services Network
A rapid worldwide spread of Coronavirus (COVID-19) has been restricting the physical movement of people, which unavoidably impacted the BES-Net initiative. Several key events scheduled for early this year have, unfortunately, been postponed, such as the National Ecosystem Assessment Global Workshop and the 5th Regional Trialogue targeting Francophone Africa, among others.However, despite the unprecedented challenge the pandemic has presented, the BES-Net team is fully committed to continue the initiative particularly online works on the web portal and social media, as well as some country-level activities, wherever possible.  
For example, the key representatives from policy, science and practice communities in Nigeria came together to review the pollinator-friendly  land degradation neutrality work plan, which was agreed at the Anglophone Africa Regional Trialogue in May 2019. They strategized the priority actions to be pursued in the next two years in support of the uptake of the IPBES thematic assessments on pollinators, pollination and food production and land degradation and restoration.      
The BES-Net team also hopes to stay in communication with the partners to keep closely update each other on the news update and innovative ways to collaborative together virtually.
Please see "Highlights from BES-Net Partners" section below for more information.  
Biodiversity Bites Back
We have (rapidly) entered an extraordinary period where loss of biodiversity has come fully into focus as an existential threat to modern human society, as great as climate change.
If we could see viruses, most of us would be shocked by their sheer abundance all around, on, and in us. Most are harmless, some are helpful, but all are evolving.
In 1970, the French Nobel Prize laureate, Jacques Monod, wrote a short book "Chance and Necessity " highlighting that although mutation is a chance event, it then becomes subject to the "necessary" rule of natural selection and viruses are no exception to this rule, as they constantly evolve to exploit new host opportunities. 
Shrinking bat populations in ever closer proximity to an expanding human population has only one statistical outcome – increased incidence of emerging infectious diseases (EIDs), taking advantage of the human "resource".
It now looks as if many of us will have a lot more time on our hands, as well as soap, so here is a link to a series of articles on what experts were saying about EIDs in 2012, and predicting almost exactly what has now happened with coronavirus, plus an insightful recent interview with one of those experts, as well as a recent article on how to better consider pandemics in the Sustainable Development Goals. Let us use this crisis to think deeply about the "world we want", and how to move towards it as we recover.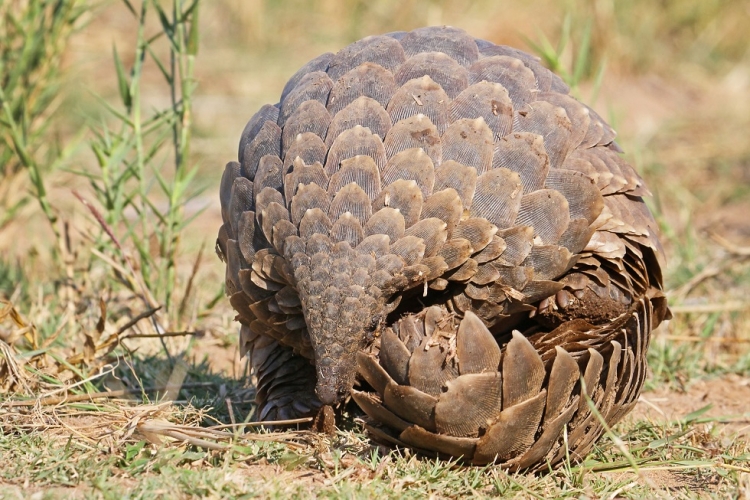 Photo Source: Shutterstock
GEF-UNDP-IMO GloFouling Partnerships Continues to Raise Awareness on the Environmental Impact of Biofouling
Animation. GloFouling Partnerships is a collaboration between the Global Environment Facility (GEF), the United Nations Development Programme (UNDP) and the International Maritime Organization (IMO). The Project continues to raise awareness on the environmental impact of marine biofouling, namely introducing invasive aquatic species into new habitats and increasing greenhouse gas emissions from ships, due to higher levels of drag. To introduce the project and raise awareness on these issues, an animation was recently launched and is freely available for non-commercial purposes. For any queries please contact GloFouling@imo.org.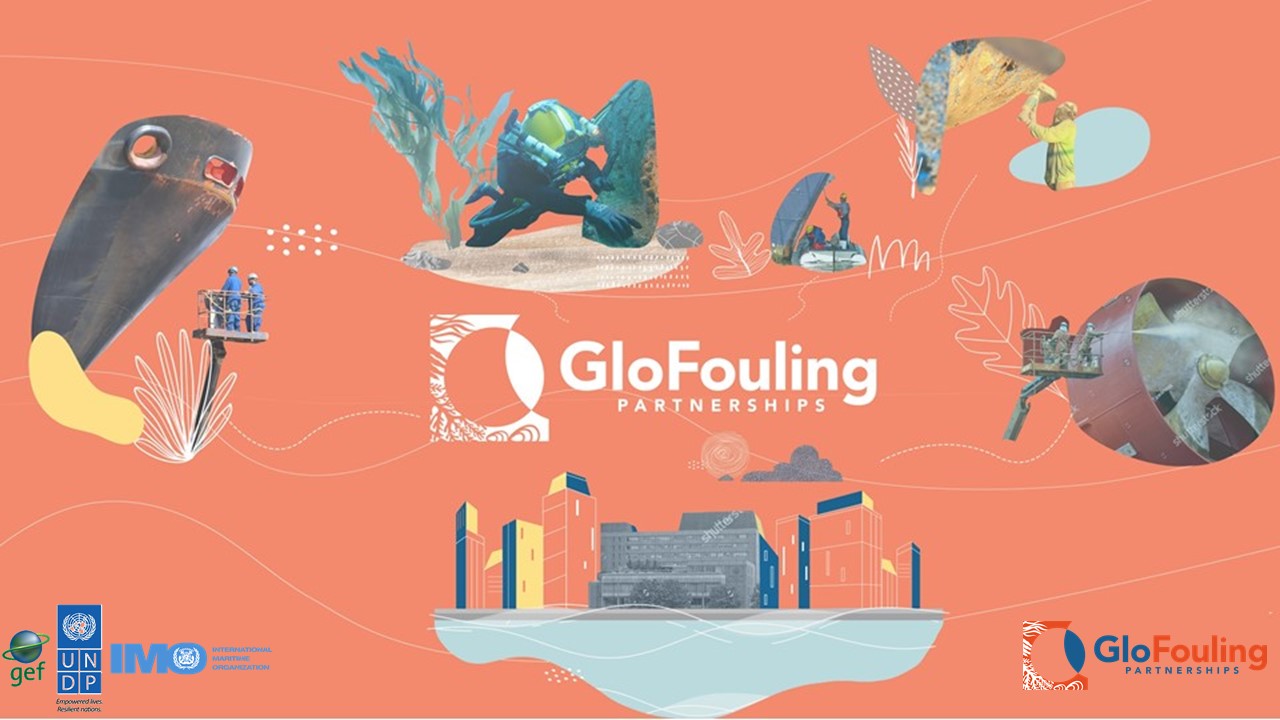 Photo Source: GloFouling Partnerships
Belgian Biodiversity Platform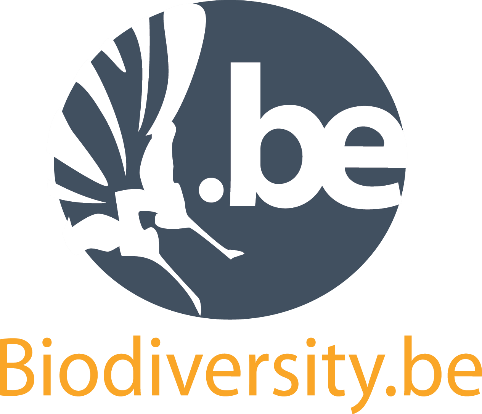 The Belgian Biodiversity Platform is a Belgian federal Science Policy Office (BelSPO-funded) initiative. They provide services to the Belgian scientific community engaged in biodiversity research and to policy-makers as well as to practitioners. As a science-policy interface on biodiversity, their work is based around 3 main areas:
1. Knowledge Brokerage: They make biodiversity research understandable, accessible and usable by policy-makers, practitioners and society. They thereby ensure that research is relevant for society.
2.  Topical Knowledge Incubation: They offer scientists, policy-makers, practitioners and other stakeholders, the opportunity to incubate their knowledge with other experts on topical issues (e.g. invasive species, ecosystems and society, biodiversity and health, nature-based solutions, etc).
3.    Open access to data: They provide services related to the mobilisation, publication, access and use of biodiversity data in an open and free manner. 

Photo Source: Biodiversity.be
The BiodivERsA-IPBES Collaboration Goes Further in Strengthening the Knowledge Foundations: BiodivERsA now Co-hosting the IPBES Technical Support Unit on Knowledge and Data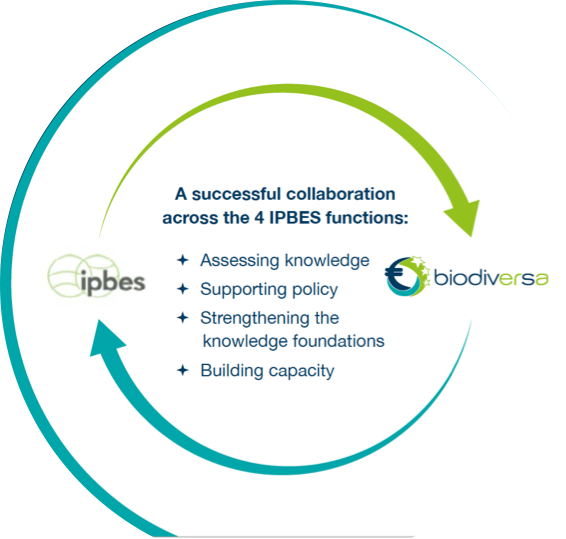 BiodivERsA is a network of 39 agencies and ministries from 25 European countries and associated countries, programming and funding research on biodiversity, ecosystem services and Nature-based Solutions. Based on a shared Strategic Research Agenda, BiodivERsA partners develop and support major research programs and capacity building at the crossroads of science, policy and practice (More information here).
This collaboration is based on a mutually beneficial approach, across the four IPBES functions: (i) assessing knowledge; (ii) supporting policy; (iii) strengthening the knowledge foundations; and (iv) building capacity. (More information here).
In 2019, BiodivERsA was selected to co-host the IPBES technical support unit (TSU) on Knowledge and Data, focussing on the Knowledge part of the TSU. 
The sub-unit hosted by BiodivERsA supports the IPBES Task Force on Knowledge and Data in its objective to catalyse the generation of new knowledge based on gaps identified in IPBES assessments. The associated process, currently being developed, is articulated around three objectives: 
1.  Supporting the process of knowledge gaps identification, by proposing guidance materials to assessments' experts; 
2.  Promoting the uptake of identified gaps by engaging relevant external organisations and institutions. To this end, dialogue events between IPBES experts and relevant programmers and funders of research could be organized; 
3.   Monitoring and follow up on how new knowledge generation effectively filled identified gaps. 
MRV Training Workshops on the Use of Biodiversity Data for Decision-making
In the framework of its activities to enhance capacities in its partner countries, the CEBioS program organized two training workshops about the 'Measurement, Reporting and Verification' (MRV) concept for biodiversity. This concept, developed by CEBioS, offers an approach to valorize scientific data and translate them into biodiversity indicators that can be communicated to decision-makers. Such indicators help measure the impact of policies and projects, support decision making, and monitor on the implementation of biodiversity strategies. Read more.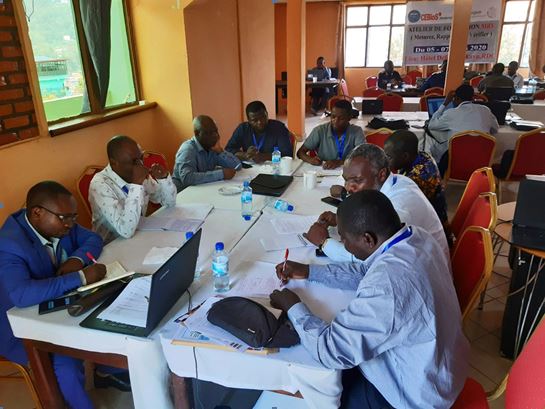 Photo: Partners at the workshop supported by CEBios
PANORAMA in Numbers – A Review of 2019
PANORAMA web traffic doubled again from 2018 to 2019 to nearly 100,000 website visits last year according to their web analytics. They had about 105 new Solutions for a healthy planet on the website. Solutions currently cover more than 117 countries. Solution seekers who  accessed PANORAMA are from 175 different countries. More details.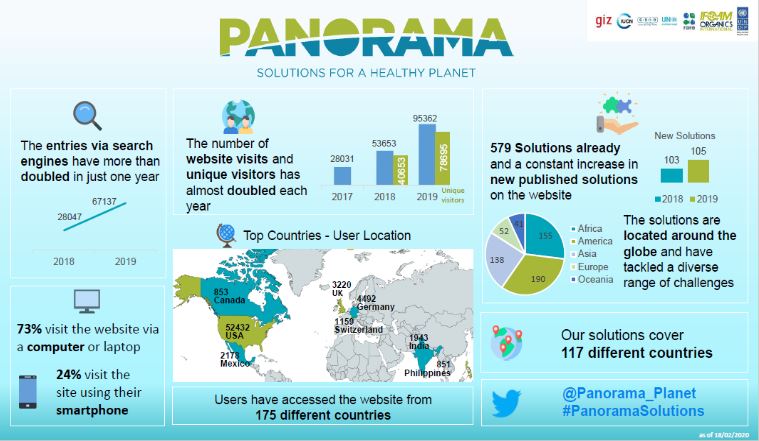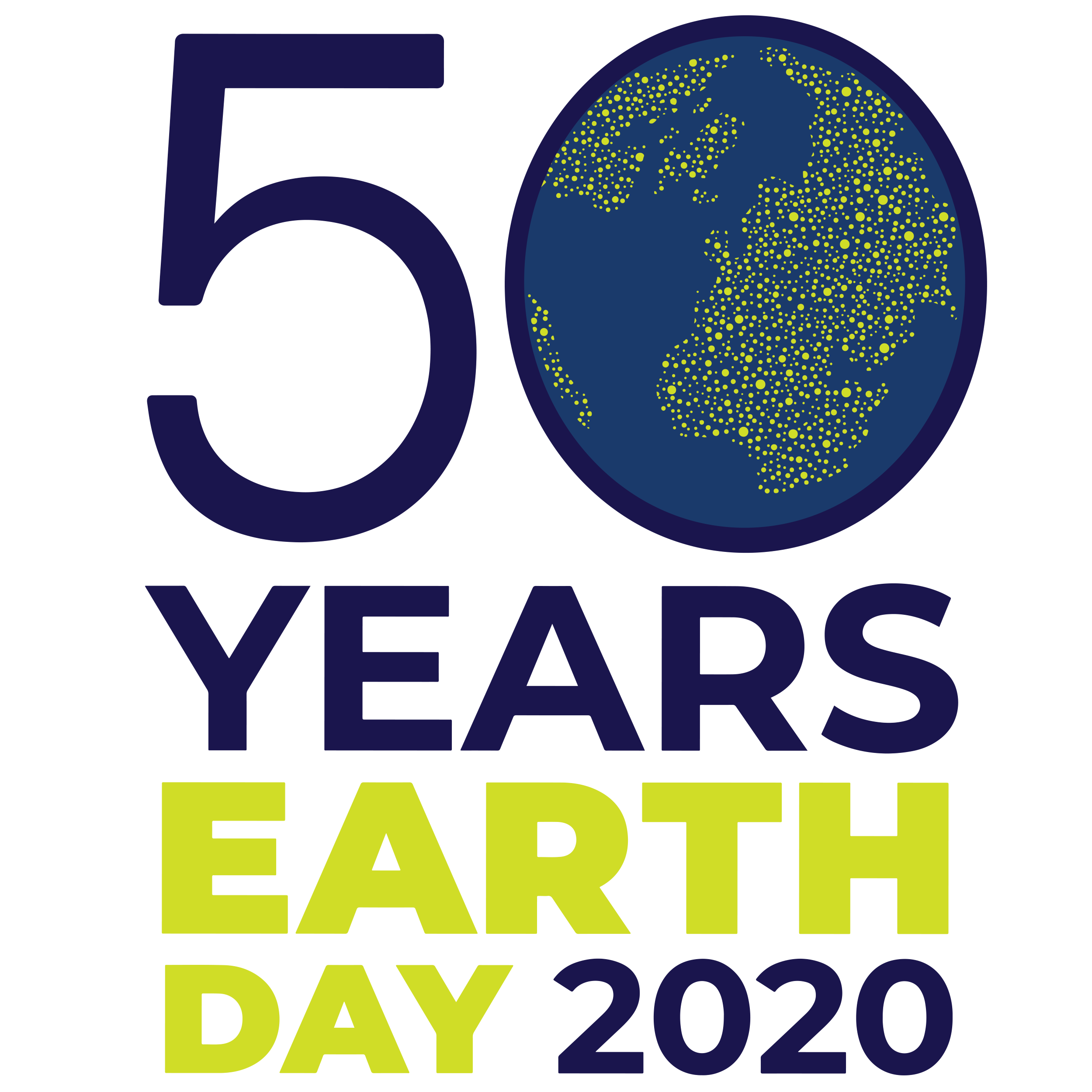 22 April 2020: Global Event
The theme for Earth Day 2020 is climate action. The enormous challenge — but also the vast opportunities of action on climate change have distinguished the issue as the most pressing topic for the 50th anniversary. Climate change represents the biggest challenge to the future of humanity and the life-support systems that make our world habitable.
More information on Earth day here.  Earth day pollinators toolkit here.
Photo Source: Action Hub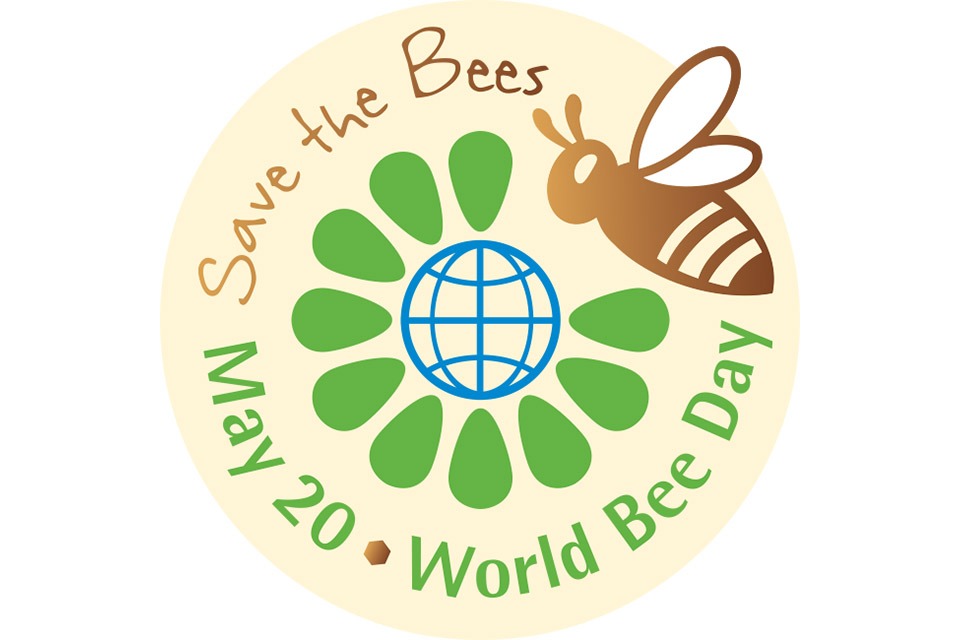 20 May 2020: Global Event
The purpose of the world bee day website is to present the initiative and its implementation, raise awareness of the importance of bees and beekeeping, inform the public of major beekeeping events around the world and celebrate World Bee Day.
More information here. 
Photo Source: ENAJ

International Day for Biological Diversity
22nd May 2020: Global Event
The Convention on Biological Diversity is the international legal instrument for "the conservation of biological diversity, the sustainable use of its components and the fair and equitable sharing of the benefits arising out of the utilization of genetic resources" that has been ratified by 196 nations. Given the importance of public education and awareness for the implementation of the Convention, the General Assembly proclaimed 22 May, the date of the adoption of its text, as the International Day for Biological Diversity by its resolution 55/201 of 20 December 2000.
This year the International Day for Biological Diversity is targeted towards raising awareness and building momentum on the importance of biodiversity as well as global issues on biodiversity loss, in the lead up to the United Nations Biodiversity Conference.
For more information, visithttps://www.cbd.int/idb/
Photo Source: CBD
UNDP and NASA ARSET Webinar Series
Webinar Series: Using the UN Biodiversity Lab to Support National Conservation and SDGs
Communicating the Value of Biodiversity Online Course
Self-paced Module: Communicating the Value of Biodiversity Series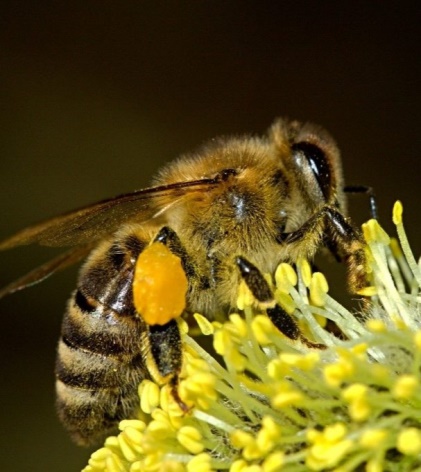 Are you interested in exploring ways to effectively communicate the importance of nature? Do you need to motivate different stakeholders to get engaged in biodiversity issues to achieve biodiversity and conservation goals?
UNDP is pleased to announce the release of a self-paced online learning module – Communicating the Value of Biodiversity. This course will help you communicate more effectively on the importance of nature for humanity and for the health of the planet. It is designed to help people who are not experts in the topic, to help them integrate more effective communication skills into their work. You will learn how to frame issues for various audience, promote behaviour change by engaging different stakeholder groups, understand power dynamics, and create an effective biodiversity communication plan. The course is offered by UNDP, NBSAP Forum, the CBD Secretariat, and Rare.
Enrol in this new self-paced module here
GloFouling Webinar Series
GloFouling Partnerships is also organizing a series of monthly short webinar sessions. Global experts introduce and share their knowledge on a wide range of aspects related to biofouling management and invasive aquatic species across all relevant maritime industries, such as commercial shipping; recreational boating; aquaculture and fishing; oil and gas structures; measuring instruments; marine renewable energy structures; and deep sea mining. The webinars are free and broadcasted live (one per month throughout 2020) with an opportunity to take part in a Q&A with the presenter at the end of each session. The recordings of the presentations are also available on the GloFouling website https://www.glofouling.imo.org/webinars.

Photo Source: GloFouling Partnerships
The UN World Water Development Report 2020: Water and Climate Change
The 2020 edition of the World Water Development Report (WWDR 2020) entitled 'Water and Climate Change' aims at helping the water community to tackle the challenges of climate change and informing the climate change community about the opportunities that improved water management offers in terms of adaptation and mitigation.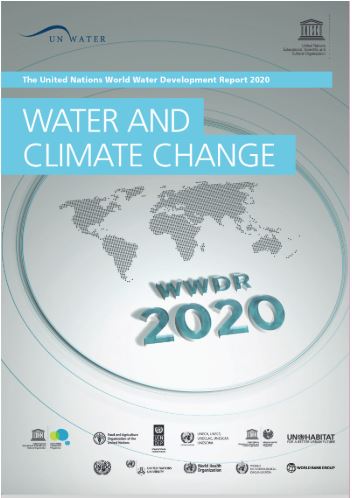 The scientific evidence is clear: the climate is changing and will continue to change, affecting societies mainly through water. Climate change will affect the availability, quality and quantity of water for basic human needs, threatening the effective enjoyment of the human rights to water and sanitation for potentially billions of people. The alteration of the water cycle will also pose risks for energy production, food security, human health, economic development and poverty reduction, thus seriously jeopardizing the achievement of the Sustainable Development Goals.
Belgian Biodiversity Platform 2019 Highlights Report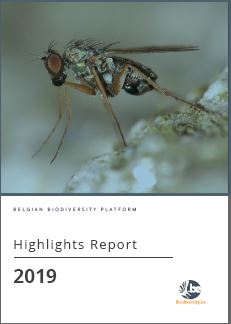 The Belgian Biodiversity Platform released its 2019 Highlights Report. In this document, you will discover how the organisation, in collaboration with its partners, has been active in science-policy interface activities over the past year. Our team would like to express its gratitude to its funder, BELSPO, and to its partners, especially its host institutes: INBO, RBINS and DEMNA for supporting us in accomplishing this work.
You can download the report on their website.
Photo Source: Belgian Biodiversity
Program and Administrative Coordinator


Organization: Pollinator Partnership
Location: San Francisco, CA
Closing date: 10 April 2020
See here 
---
Fundraising Officer
Organization: UNEP-WCMC
Location: Cambridge, UK
Closing date: 13 April 2020
See here 
---
Programme Management Officer
Organization: UNEP
Location: Paris, France
Closing date: 22 April 2020
See here 
---
Conservation Programme Director
Organization: WWF
Location: Phnom Penh, Cambodia
Closing date: 26 April 2020
See here 
Copyright © 2019 BES-Net, All rights reserved.
You receive this email because you registered as a user or participant in one of our events.
The Biodiversity and Ecosystem Services Network (BES-Net) is a capacity sharing "network of networks" that promotes dialogue between science, policy and practice for more effective management of biodiversity and ecosystems, contributing to long-term human well-being and sustainable development.