Bi-monthly newsletter | Issues No 23 | May 2020
Dear Members of the Biodiversity and Ecosystem Services Network
The dark clouds of COVID-19 have still been hanging heavily across the world. Despite the travel restrictions and social distancing requirements, UN partners under the BES-Net consortium – UNDP,UNEP-WCMC and UNESCO  – are working in close collaboration to bring  out respective mandates and fields of expertise to ensure continuous support to target countries in enhancing the national BES knowledge base, promoting evidence-based decision making and on-the-ground actions for effective impacts.
Following the official joining of UNESCO to the BES-Net consortium, productive discussion is ongoing on how to improve the recognition of the contribution which indigenous and local knowledge (ILK) can make to national ecosystem assessments (NEAs), engage ILK holders in the Trialogue process more proactively and promote the participation of practice sector stakeholders in the post-NEA/Trialogue activities. Amid the coronavirus related downturns and uncertainties, studies are underway, and plans are taking shape to strengthen the science-policy-practice interfaces at different levels.
The consortium will also keep liaising with IPBES, other UN/non-UN collaborative partners on the platform and over 100 BES-Net partners to ensure that BES-Net activities remain fully in line with the IPBES's new work programme. It will also proactively explore various innovative approaches to implement the initiative during this difficult time and contribute to the global, regional, and national efforts to respond to and recover from COVID-19 and build resilience to potential future zoonoses.
The Three Rs of Coronavirus – Reproduction, Relationship and Risk
The unprecedented COVID-19 pandemic has nurtured more interest in emerging infectious diseases, and more specifically zoonotic infectious diseases. Much of the world's population is getting acquainted with various factors associated with their origination, spill over and mitigation measures to the pandemic. Chief among them is the notion of 'infectivity'.
Epidemiologists use the term basic reproduction number (Ro) to represent the "infectivity" of a disease agent. If Ro is above 1, a disease will spread – if Ro is below 1 a disease will not spread. In the current context of COVID-19 global pandemic caused by the novel Severe Acute Respiratory Syndrome coronavirus (SARS-CoV-2), some countries have used Ro to help their populations understand how control measures are helping the situation.
Daily news updates report on our attempts to keep Ro below 1 to stop the spread of the virus, but it has taken a while for the realisation that Ro is not an attribute of the virus alone, but rather one of the relationship between the virus and its host, in this case us.
Ro can change in a virus when genetic mutation or recombination changes the infectivity or virulence of the virus. SARS-CoV-1, which caused the 2002–2004 outbreak had low infectivity, but high virulence, and proved easier to control than the current SARS-CoV-2 virus. The novel virus is thought to have originated in bats, and to have recently "spilled over" into humans, most likely through an intermediate host, where the genetic changes finally allowing spill over to humans probably took place.
Draconian socio-economic measures needed to be put in place in efforts to push Ro below 1 to slow, then reduce the spread of the virus and to limit the resulting economic damage. Possibly, only after a suitable vaccine is developed will COVID-19 be driven down to manageable levels, but this does not reduce the statistically inevitable, but temporally unpredictable, emergence of similar zoonotic diseases.
What level of future risk of another pandemic are we prepared to accept as a global society? This can be thought of through a bath analogy. Risk level, like bath water level, is controlled by risk introduction (tap flow) and risk removal (plughole flow). As we encroach on natural habitats, especially with our agricultural systems and domesticated animals, fail to adequately regulate illegal trade and wild species markets, neglect general personal health and national health systems, and allow super-spread through international travel, we open the tap. As we invest in zoonoses research and monitoring, and general drug and vaccine research, we open the plughole.
Eventually, we will be able to do the cost-benefit analysis of laissez-faire or altered socio-economic systems and, contrary to real baths, I suspect that most of us will be willing to support a much lower level of risk.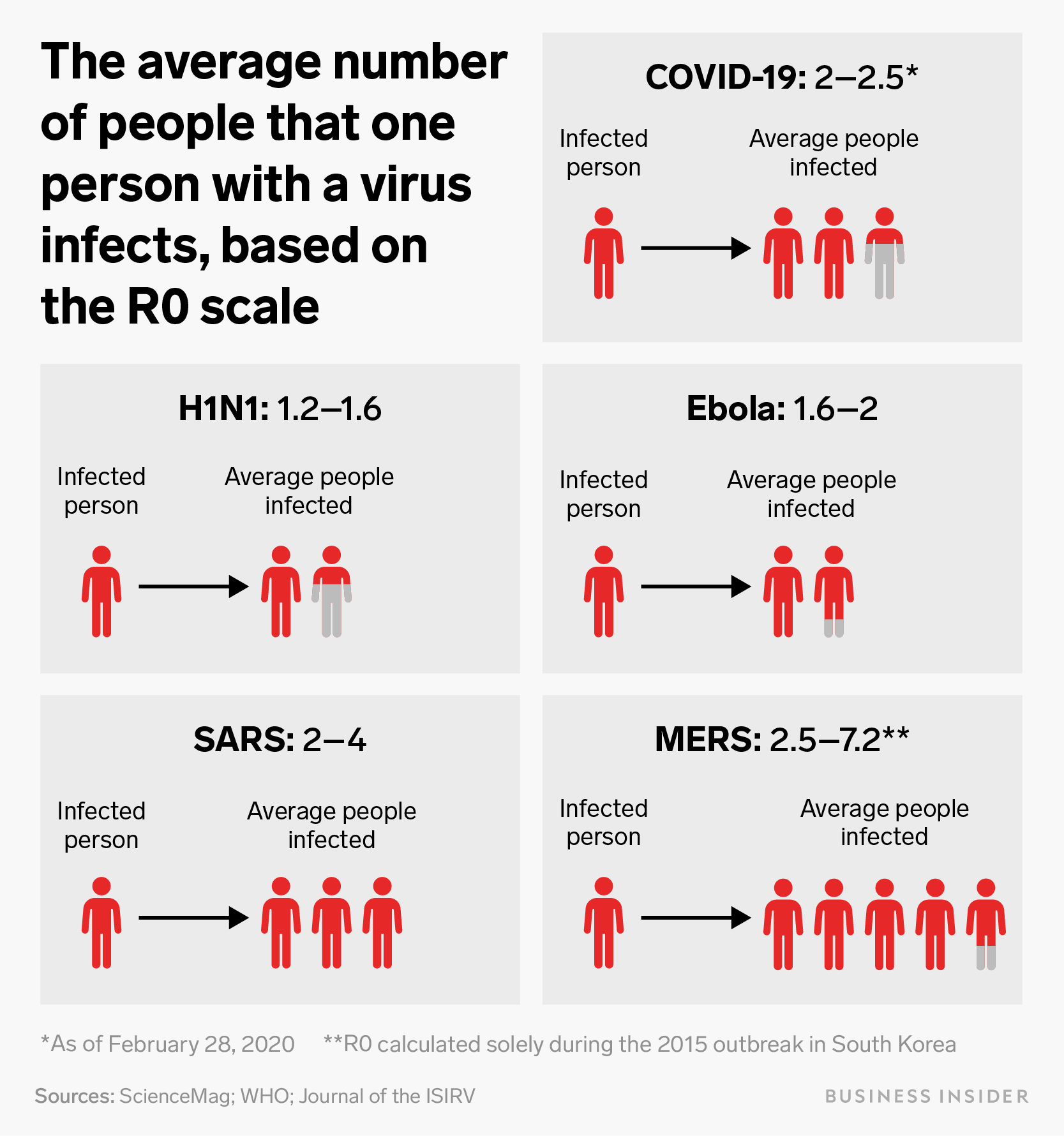 Preparation of the Capacity Development Strategic Framework for Post-2020 Global Biodiversity Framework is Underway
In response to the request made by the Conference of the Parties (COP) to the Convention on Biological Diversity (CBD) at its fourteenth meeting in 2018, the CBD Secretariat has been coordinating a process for preparing a long-term strategic framework for capacity-building to support the post-2020 global biodiversity framework and the 2030 Agenda for Sustainable Development since 2019.
As part of the process, a study to provide the knowledge base for the preparation of the strategic framework was conducted by the UN Environment World Conservation Monitoring Centre (UNEP-WCMC) from May to December 2019. The study report synthesized the information provided in the written submissions made by Parties and relevant organizations, the responses to a survey and in-person interviews, as well as the views on capacity-building expressed during the post-2020 regional consultations on the post-2020 global biodiversity framework held in 2019.
The Secretariat also organized a Thematic Consultation on Capacity-Building and Technical and Scientific Cooperation for the Post-2020 Global Biodiversity Framework from March 1-2, 2020 in Rome, during which participants provided valuable input on possible elements of the long-term strategic framework.
Following the thematic consultation, draft elements of the strategic framework were prepared by the Secretariat with the support of a consultant, which have been made available for comments during an online discussion forum, to take place from May 25

th

to June 1

st

, 2020. The Forum is open to all governments, relevant organizations and stakeholders, including women and youth organizations. Those unable to participate in the online form, but wishing to provide input or comments on the draft elements are invited) to complete and send the form for submission of comments to capacity.building@cbd.int, as soon as possible but no later than June 5

th

, 2020.
The draft long-term strategic framework incorporating the input received will be submitted for consideration by the Subsidiary Body on Implementation at its third meeting (SBI 3) and subsequently by the Conference of Parties at its fifteenth meeting (COP 15).
For more information about the process and how you can contribute to the preparation of the long-term strategic framework, please visit the CBD website or send an e-mail to: capacity.building@cbd.int.

IPBES Wins Major Global Sustainability Award
Underscoring celebrations of the International Day for Biological Diversity, the Intergovernmental Platform on Biodiversity and Ecosystem Services (IPBES) has been announced as the winner of the 2020 WIN WIN Gothenburg Sustainability Award, including a prize of one million Swedish Kronor – about US$100,000.
Among the most prestigious global sustainability recognitions, the Award specifically highlights the success of IPBES in "opening people's eyes to the threats against biodiversity"; "making information about biodiversity and ecosystems accessible to more than just experts and scientists"; and "outlining the drivers of biodiversity loss, communicating the magnitude of the problem and laying the groundwork for a new agenda of transformative change."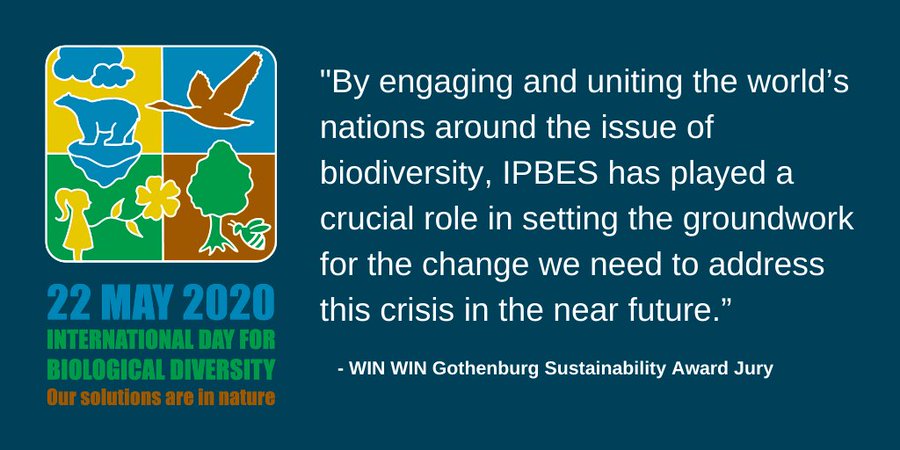 Photo Source: WIN WIN Gothenburg Sustainability Award
International Day for Biological Diversity 2020 – Our Solutions are in Nature
The current global Covid-19 pandemic shows once again how vulnerable human societies are to (human-animal) transmissible infectious diseases such as COVID-19. The megatrends of recent decades – globalization, urbanization, loss of biodiversity and climate change – have strongly contributed to the blazingly quick development of COVID-19 into a global pandemic. The resilience of ecosystems has been weakened, natural resources overused, and wildlife habitat reduced, increasing the likelihood of infectious diseases, zoonoses and global pandemics. COVID-19 should therefore not only be seen as a short-term health crisis, but as the most recent sign of an existential environmental and climate crisis on Earth. Therefore, we urgently need solutions responding to challenges to sustainable development and human well-being & health. Solutions that contribute to maintaining or improving the health of biodiversity and ecosystems.
The global learning and knowledge initiative PANORAMA provides practical examples from the ground that illustrate the motto of this year's International Day for Biological Diversity: "Our Solutions are in Nature". Currently 600+ PANORAMA Solutions – specific, applied examples of successful approaches, told from the perspective of practitioners – are shared on the online platform. These integrated Solutions for ensuring human needs are met while conserving nature enable us to learn and benefit from other people's lessons in using our natural environment sustainably, rather than re-inventing the wheel again and again.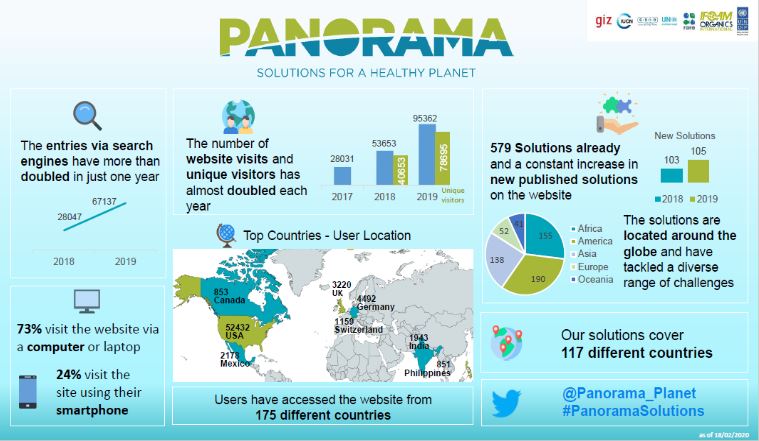 World Environment Day
05 June 2020: Global Event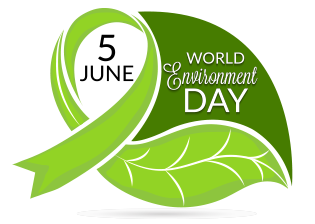 Since 1974, the World Environment Day has been celebrated every year on 5 June, engaging governments, businesses, celebrities, and citizens to focus their efforts on a pressing environmental issue. In 2020, the theme is biodiversity–a concern that is both urgent and existential. This year, millions of people will be celebrating digitally, worldwide.
Sign up here to stay informed as we unite, for nature.
Photo Source: Parraparents
World Oceans Day
08 June 2020: Global Event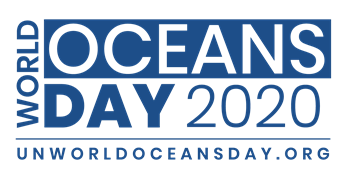 On World Oceans Day, people around our blue planet celebrate and honor our ocean, which connects us all. As the challenges to the ocean continue to grow, so does the need for novel solutions and the people driving them. To that end, the theme of UN World Oceans Day 2020 is "Innovation for a Sustainable Ocean." Innovation—relating to the introduction of new methods, ideas, or products—is a dynamic term, and one that is fundamentally filled with hope.
The UN World Oceans Day celebration this year will take place as a virtual event produced in partnership with Oceanic Global.
Photo Source: United Nations
International Day of the World's Indigenous People
08 August 2020: Global Event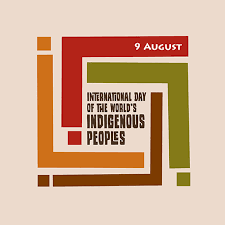 On this day, people from around the world are encouraged to spread the UN's message on the protection and promotion of the rights of indigenous peoples.
Events at the UN headquarters in New York include messages from high-level UN officials, governments, indigenous peoples and other key leaders; performances by indigenous artists; and panel discussions on emerging issues. Other events are also held worldwide to celebrate the day.
For more information here
Photo Source: United Nations
Strengthening Indigenous People Capacity: Leadership and Rights
Recorded Webinar Modules
Although there is a significant number of international legal standards protecting indigenous peoples' rights, implementation remains a challenge. Additionally, violations of those rights threaten the integrity of many indigenous peoples' territories and communities. This webinar series explores international and regional indigenous human rights frameworks and how they can be applied nationally using specific examples. It highlights the mechanisms through which indigenous peoples' communities can better access justice.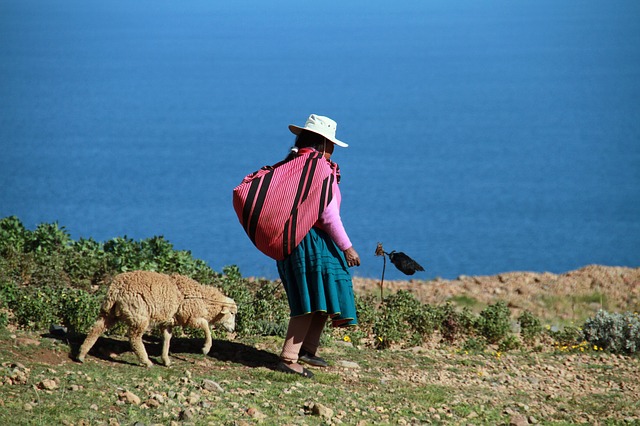 Photo Source: Learning For Nature
Science and Policy for Effective Pollinator Protection
Recorded Webinar Modules
On World Bee Day (May 20th), almost 300 policy makers, scientists, NGO's, entrepreneurs, and students from across the world participated in a webinar organized by the Promote Pollinators in close collaboration with the All-Ireland Pollinator Plan and Leiden Biodiversity Center Naturalis.
This 1.5 hours webinar aimed at sharing relevant knowledge and increase awareness on the topic of pollinator protection, and focused on the development of effective policy based on scientific studies to protect pollinators and their habitat.
Watch the recording here.
Water and Migration: A Global Overview
Water is an essential element in all aspects of life. The loss of livelihood due to increasing water scarcity and variability could force those affected to migrate. Accurate and well-documented evidence, as well as quantitative information on water-migration nexus are either missing or under-reflected in the literature and policy discourse.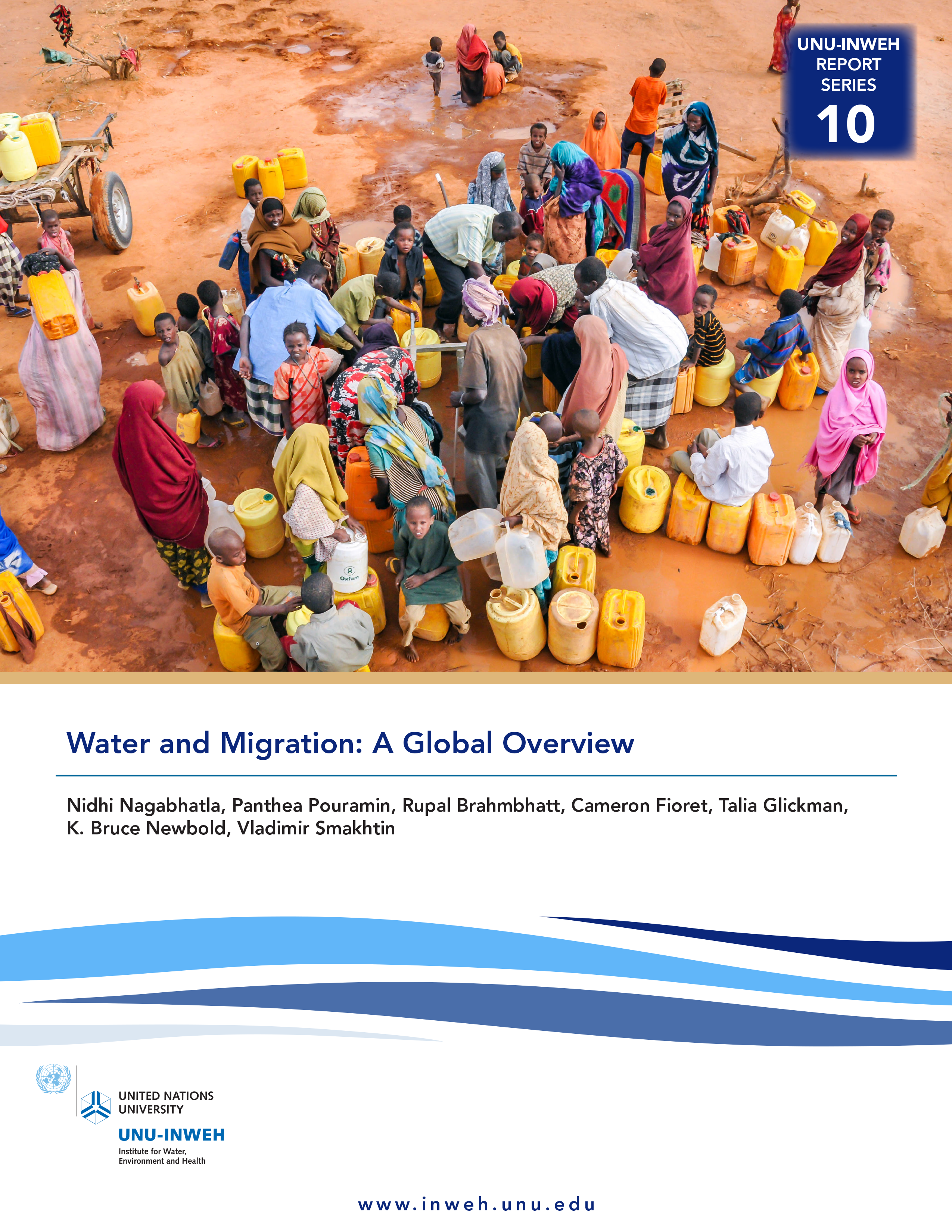 The report aims to start unpacking relationships between water and migration using a three-dimensional framework to aggregate water-related causes and consequences of migration and interpret them in various socio-ecological, socioeconomic, and sociopolitical settings. The report examines global agreements, institutions, and policies on migration to provide an aggregated outlook as to how international and inter-agency cooperation agreements and policies either reflected or are missing on water and climate crises as direct or indirect triggers to migration.
To read the report please click here
20 Years of the Belgian Biodiversity Platform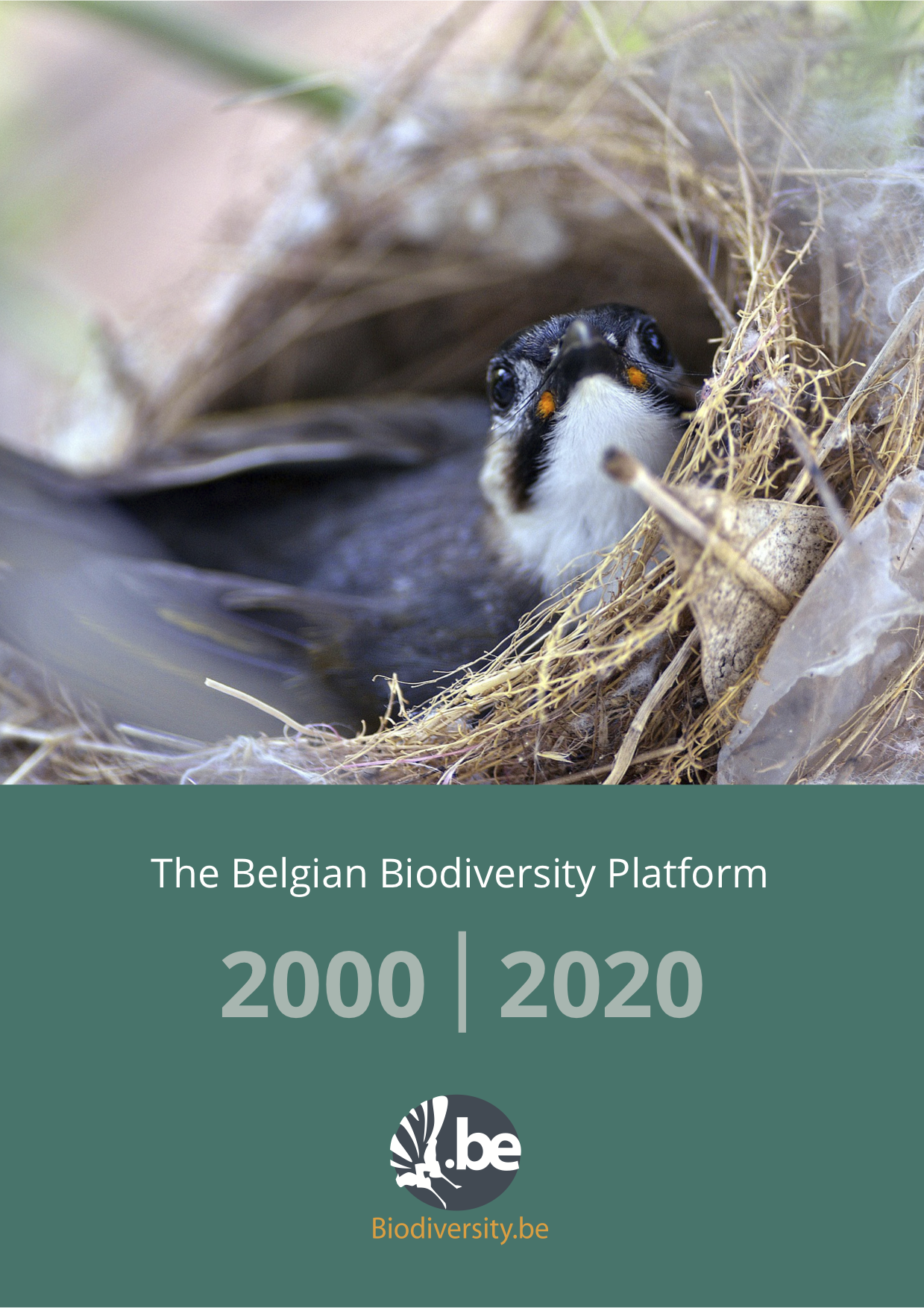 The Belgian Biodiversity Platform is a Belgian Federal Science Policy Office (BelSPO-funded) initiative. We provide services to the Belgian scientific community engaged in biodiversity research and to policy-makers, as well as to practitioners. As a science-policy interface on biodiversity, our work is based around three main areas:
1. Knowledge Brokerage: We make biodiversity research understandable, accessible and usable by policy-makers, practitioners and society. We thereby ensure that research is relevant for society.
2. Topical Knowledge Incubation: We offer scientists, policy-makers, practitioners and other stakeholders, the opportunity to incubate their knowledge with other experts on topical issues (e.g. biodiversity, nature-based solutions, etc).
3. Open access to data:  We provide services related to the mobilization, publication, access and use of biodiversity data in an open and free manner.
After 20 years of existence, time has come to look back at how the Belgian Biodiversity Platform has evolved and how it has enriched the landscape of biodiversity research and policy in Belgium and beyond. We invite you to read about our activities and accomplishments over the last 20 years.
You can download the report here.
Photo Source: Belgian Biodiversity
Social-ecological Assessment of Lake Manyara Basin, Tanzania – A Mixed Method Approach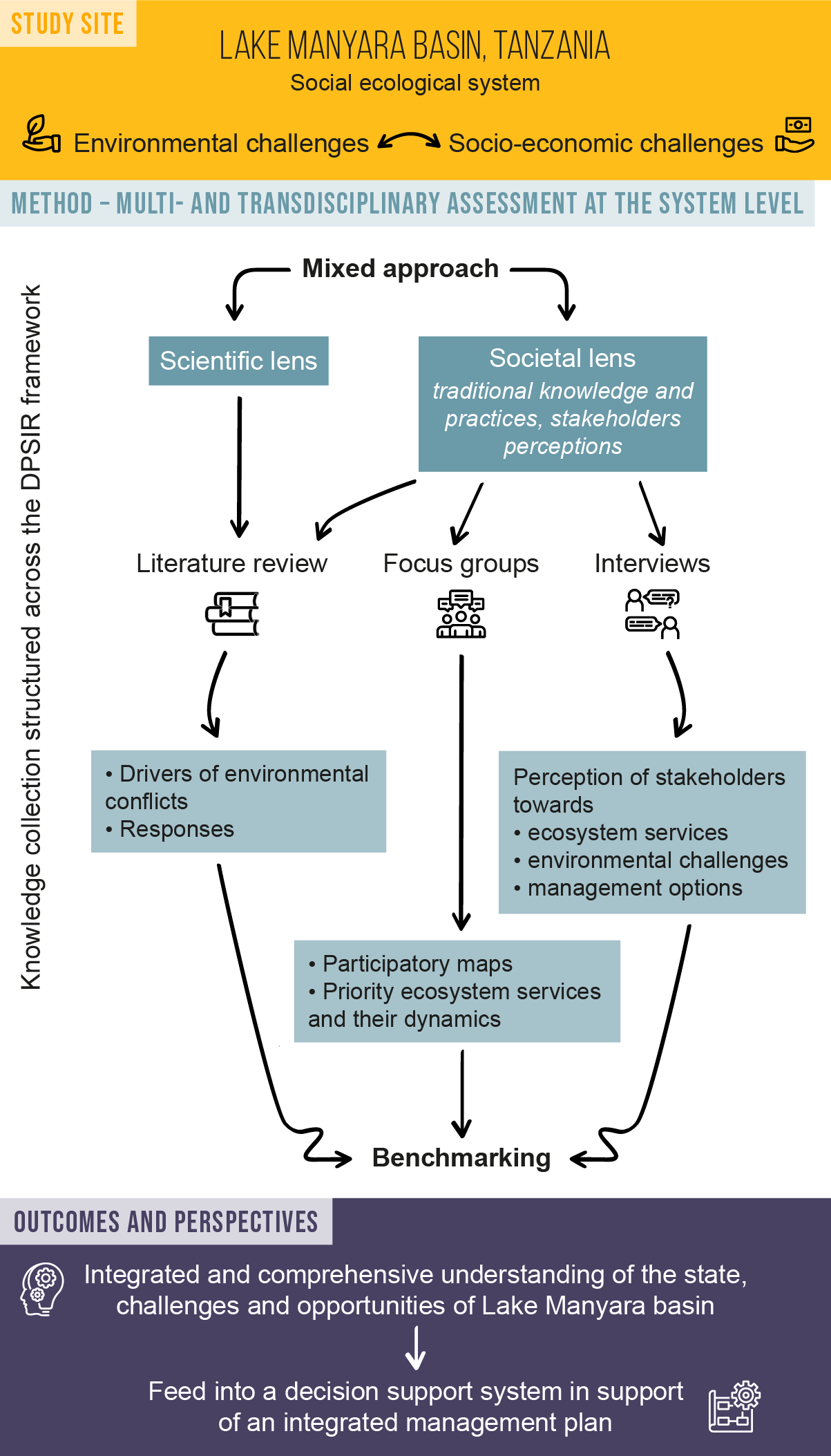 The social-ecological system of the Lake Manyara basin (Northern Tanzania), a UNESCO Biosphere reserve, suffers from social-economic and environmental problems due to decreasing water levels, erosion and land and water use conflicts. The study proposes an integrated assessment of the social-ecological interactions of the area to support future sustainable management.
The assessment suggests that improved water governance in a multi-actor approach (with a focus on distribution of benefits, rights, and a specific role of the water authorities) should be a priority for future integrated management strategies. Awareness raising amongst decision makers, scientists and local communities is needed to demonstrate the advantages of an integrated approach, and visible and fair mechanisms to share conservation revenues should be designed in a way that local benefits can be obtained together with incentive mechanisms for co-management and conservation.
The paper is available here.
Programme Administrator – National Ecosystem Assessments


Organization: UNEP-WCMC
Location: Cambridge, UK
Closing date: 07 June 2020
See here 
---
Deputy Executive Secretary, D-2
Organization: United Nations Convention to Combat Desertification
Location: Bonn, Germany
Closing date: 07 June 2020
See here 
---
Programme Specialist – SDG4 Learning Outcomes
Organization: UNESCO Institute of Statistics
Location: Montreal, Canada
Closing date: 08 June 2020
See here 
---
Regional Water and Wetlands Programme Coordinator – Central & West Africa
Organization: International Union for Conservation of Nature
Location: Dakar, Senegal
Closing date: 14 June 2020
See here 
Copyright © 2019 BES-Net, All rights reserved.
You receive this email because you registered as a user or participant in one of our events.
The Biodiversity and Ecosystem Services Network (BES-Net) is a capacity sharing "network of networks" that promotes dialogue between science, policy and practice for more effective management of biodiversity and ecosystems, contributing to long-term human well-being and sustainable development.