Bi-monthly newsletter | Issues No 17 | May 2019
Dear Members of the Biodiversity and Ecosystem Services Network,
The past couple of months have been full of events. One important event in the Biodiversity and Ecosystem services area was the 7th Plenary of the IPBES. Our team had participated in the IPBES-7 plenary in Paris from 29 April to 4th May. During the IPBES plenary, our partners had shared the updates on the National Ecosystems Assessments as follows:
Claire Brown from WCMC presented the importance of National Ecosystems Assessments and ongoing work in 8 countries, including 4 countries supported by BES-Net, highlighting the role of National Trialogues to bring together multi-stakeholders 

Francois Hiol Hiol, Co-Chair of

National Ecosystems Assessments

in Cameroon, presented the ongoing assessment work and role of the National Platform to link scientific work to the policy process. Dr. Hiol Hiol kindly made reference to UNDP's support in the science-policy interface strengthening!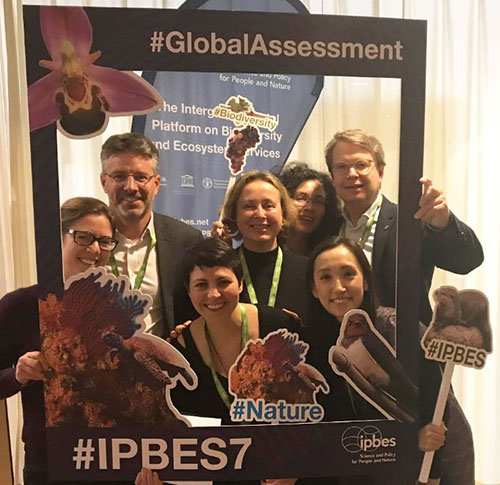 BES-Net's third Regional Trialogue was held in Nairobi, Kenya, on 28-30 May 2019, with special geographic focus on Anglophone Africa, particularly Ethiopia, Ghana, Kenya, Malawi, Nigeria and Zambia. In collaboration with the Ministry of Environment and Forestry in Kenya, IPBES and UNCCD, and with financial support of the German Ministry for the Environment, Nature Conservation and Nuclear Safety and SwedBio, the Trialogue reviewed the messages of the IPBES Thematic Assessment Reports on Pollinators/Pollination and Land Degradation and Restoration in regional and national contexts, and discussed how they can be integrated into the ongoing efforts to achieve Land Degradation Neutrality and other land-related SDG targets in the region. Through the plenary and group exercises and field visits, the participants from policy, science and practice communities exchanged their experiences and jointly explored the opportunity of "bright spots" to better link the issues of land, pollinators and food security in their respective countries.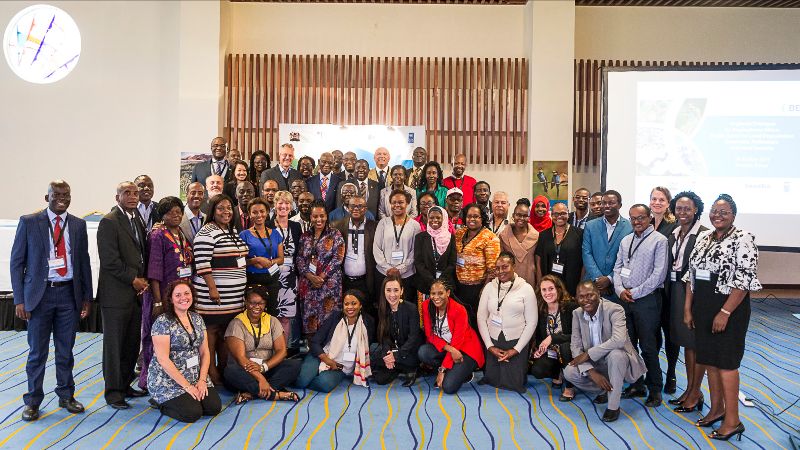 The report compiled by some 150 expert authors from over 50 countries in the past three years, the assessment was described as the most comprehensive of its kind. The assessment reveals that ecosystems, species, wild populations, local varieties and breeds of domesticated plants and animals are shrinking, deteriorating or vanishing. Taking cognizance of the complex factors surrounding damage to biodiversity, the report underscores the importance of articulating the history of the drivers for change across the globe, including social, demographic and economic factors.
But this report also presents opportunities for achieving sustainability in areas that include agriculture, forestry, marine systems, freshwater systems, urban areas and energy, highlighting the importance of adopting an integrated approach for effective policies and mechanisms. It further calls for urgent action across the globe to transform and restore nature.
For more details about the report, please click here.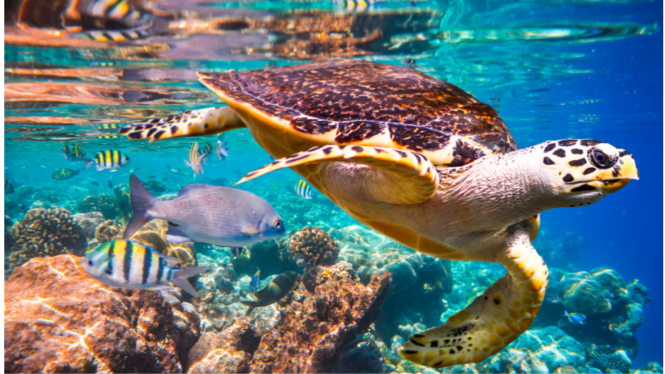 The transformative change we want
Few of the readers here can have missed the many headline news stories covering the release of the latest not-so-snappily-titled "
Summary for policymakers of the global assessment report on biodiversity and ecosystem services of the Intergovernmental Science-Policy Platform on Biodiversity and Ecosystem Services
".  The full 1,800-page report will not be released until later in the year, and only an advanced unedited version of the Summary for Policymakers is currently available on the IPBES website (see link above) although a useful summary and additional resource materials for the media has been made
available
by the IPBES Secretariat.
The majority of the media coverage has focused on the dire prognosis for biodiversity and nature's contribution to people in a business as usual future, but in an increasingly non-linear world of emerging tipping points, there will be no business as usual future out to 2050.
The assessment authors clearly state that: "Goals for conserving and sustainably using nature and achieving sustainability cannot be met by current trajectories, and goals for 2030 and beyond may only be achieved through transformative changes" and, usefully, provide a definition of transformative change as – "a fundamental, system-wide reorganization across technological, economic and social factors, including paradigms, goals and values".
Representatives of the 132-member governments of IPBES have approved this definition, and have even accepted "consideration of alternative models and measures of economic welfare (such as inclusive wealth accounting, natural capital accounting and degrowth….)" -see para 40 of the SPM.
As recently as 2012, the UN General Assembly, in "The Future We Want", reference was still being made to "sustained and inclusive economic growth" so finding degrowth accepted in a government-approved UN document in 2019 is remarkable – and I would encourage all readers here to explore the concept more via the articles in "Material demand reduction", a special issue of the Philosophical Transactions of the Royal Society A.
Call for the revision of the "Background Document of the National Ecosystem Assessment in Colombia" – by Humboldt Institute
The Ministry of Environment and Sustainable Development, Colciencias and the Research Institute of Biological Resources "Alexander von Humboldt" invited stakeholders and public to send their contributions to the chapters on the background document of the National Ecosystem Assessment (NEA) by 24th April. The NEA process is coordinated with the support of the World Monitoring Center for the Conservation of the United Nations Environment Program (WCMC-UNEP), using the methodology and conceptual framework of the Intergovernmental Platform on Biodiversity and Ecosystem Services – IPBES. BES-Net also supports the National Ecosystems Assessment by organizing National Trialogues to enhance three-way dialogue between government policymakers, academic scientists on-the-ground and practitioners with indigenous and local knowledge around the key issues addressed by the assessments. For more info, click here.

Post-Trialogue actions in the Caribbean:
Introduction to Stingless Bees Workshop in Trinidad and Tobago
Led by David Rostant
The stingless beekeeping workshop was held on 18th May at the Permaculture Trinidad-Wa Samaki. This one-day workshop was organised by Erle Rahaman and Lena Dempewolf, with the objective to raise awareness on the threats that are faced by the bees and demonstrated how these bees can be kept and managed in order to not only increase and conserve local populations but also to provide livelihoods for people. This one-day workshop served as an introduction to the identification, use, products and husbandry of native stingless bees of Trinidad and Tobago and was delivered by David Rostant, founder of the TrinBago Stingless Beekeepers Network. The additional benefit of being stingless means that these bees can be kept anywhere and the usual distance restrictions from residential areas do not apply.

 

Persons who attended the workshop expressed an increased appreciation for pollinators and several have since made contact with the organizers sharing pictures and stories of pollinators observed, their intention of starting their own hives and placing their names on waiting lists.
This workshop comes as a result of multiple other activities initiated after the Caribbean Regional Trialogue on Pollinators held last year in Santo Domingo, which brought together a number of persons with similar interests in protecting pollinators throughout the region. In Trinidad and Tobago specifically, it inspired a number of high impact projects that required little capital. Other activities include the creation of iNaturalist projects for every island of the English-speaking Caribbean; a Caribbean iNaturalist umbrella project; numerous presentations throughout the country about the importance of local pollinators, citizen science and how to join the iNaturalist projects; and a presentation in conjunction with the local pest control company Rentokil at an energy organization (DeNovo) about the importance of bees and bee safety.
Planned activities for the remainder of the year are a one-day workshop on managing habitat for pollinators; iNaturalist projects for Spanish, Dutch and French-speaking islands; pollinator activities at children's summer camps; a national stakeholder pollinator dialogue; the enhancement and distribution of a bee removal network connecting persons with bees on their properties with beekeepers that are NGO.
Architecture and Biodiversity: a workshop organised by the Belgian Biodiversity Platform
On 19 March 2019, the Belgian Biodiversity Platform organised a workshop on Architecture & Biodiversity. The goal of the workshop was to gather Belgian researchers, administrations, architects, and landscape architects to exchange ideas on how to better integrate biodiversity into real estate projects. During the discussions, participants called for the creation of a regulation on biodiversity in building design and construction in Belgium; incentives as was done for the regulation on energy efficiency; the need to multiple trainings in the construction sector on how to enhance biodiversity in architectural practices; and the addition of biodiversity components into current instruments and certifications. The workshop will be followed up by concrete activities to ensure the implementation of these recommendations.

Read more

>>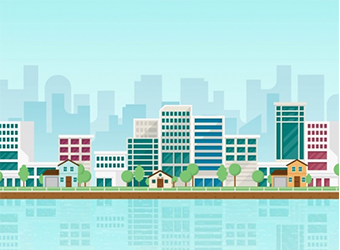 Experience the redesigned PANORAMA platform and its 500+ solutions!
In order to further increase the user-friendliness and to showcase that the solutions on PANORAMA are often cross-cutting across topics and sectors, we have developed a new design for the homepage. Instead of the previous thematic portals, the homepage now features three new entry points for exploring the solutions; You can now find solutions for regions and countries directly via a map, for specific ecosystems and topics. Check out more here.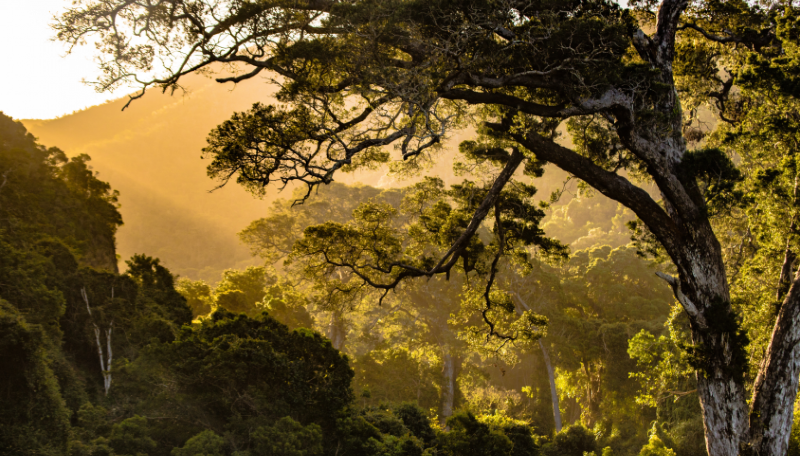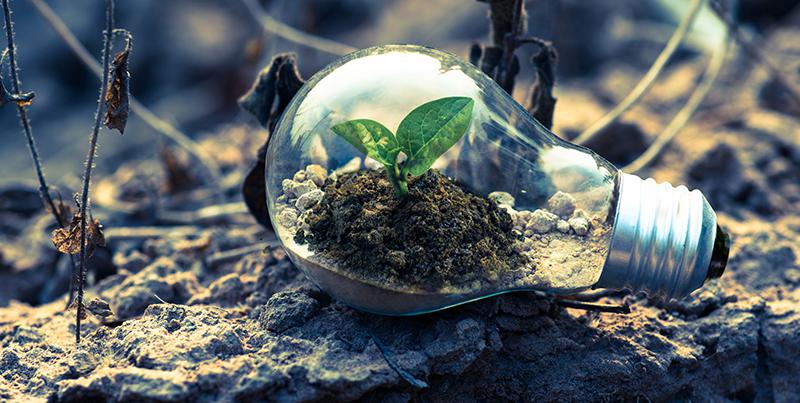 International Soil Congress 2019
19 June, 2019 in Ankara, Turkey
Under the theme "Successful Transformation toward Land Degradation Neutrality: Future Perspective" the forum will bring together senior scientists, academicians, experts, policy makers, young researchers and students from national and international institutions to analyze the current and future trends of soil and land resources, establish new policies based on the principles of land degradation neutrality and create a universal message for the sustainable use of soil and land resources. Read more here.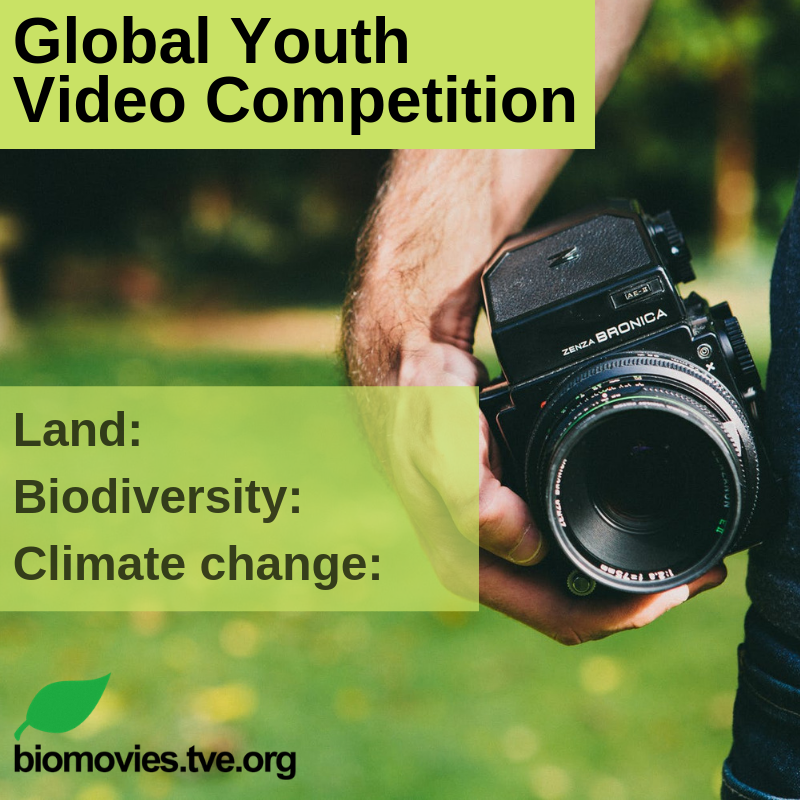 Young people from around the world are encouraged to submit videos for the 2019 Global Youth Video Competition showcasing positive solutions on three themes: Nature-based Solutions for Food and Human Health; Cities and Local Action to Combat Climate Change; and Nature-Based Solutions to balance the use land for people and ecosystems.
Entrants must be between 18 and 30 years of age and should submit a maximum 3-minute video by 28 July 2019 on one of the themes outlined above dealing with nature-based solutions and local climate action.
Read more information and apply online here.
Advanced Science on Scenarios and Modelling on Biodiversity and Ecosystem Services to Support Human Well-Being (SPSAS Scenarios)


1-14 July 2019, São Pedro, Brazil
Given the complexity of current changes in biodiversity and ecosystem services (BES), the use of scenarios and modelling became not only a top research priority but also an indispensable tool for decision making. The São Paulo School of Advanced Science on Scenarios and Modelling on Biodiversity and Ecosystem Services to Support Human Well-Being will gather a critical mass of young scientists to discuss scientific knowledge of relevance to society.
For additional information, please contact: scenarios.bes@gmail.com
Information of the School is also available at the website: https://scenariosbes.wixsite.com/spsas-scenarios.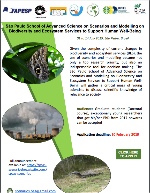 BIOFIN MOOC
The BIOFIN Massive Open Online Course has been running for the past 7 weeks. More than 3000 policy makers, practitioners and learners have covered the length and breadth of the BIOFIN process and come away with a comprehensive understanding of how countries can better understand and manage biodiversity finance and mobilise resources for conservation. All the webinars can be viewed publicly and are available in English, French, Spanish and Russian here.
The 2018 UNDP Annual report
UNDP helps countries to protect the people most vulnerable to shocks, defend the diversity of nature, and stop climate change from further altering the balance of our planet. At the same time, UNDP works with our partners to accelerate an evolution to green economic pathways, investing in future-focused
partnerships, industries, jobs and livelihoods.
Marine Programme Coordinator 
Organization: Birdlife International
Location: Dakar, Accra or Nairobi in Africa
Closing date: 4 June 2019
See here
---
3 Project Portfolio Technical Support Consultants
Organization: UNDP-GEF Ecosystems and Biodiversity Portfolio
Location: Home-based 
Closing date: 6 June 2019
See here
---
Project Officer  
Organization: Wetlands International
Location: Tanzania
Closing date: 12 June 2019
See here
Copyright © 2019 BES-Net, All rights reserved.
You receive this email because you registered as a user or participant in one of our events.
The Biodiversity and Ecosystem Services Network (BES-Net) is a capacity sharing "network of networks" that promotes dialogue between science, policy and practice for more effective management of biodiversity and ecosystems, contributing to long-term human well-being and sustainable development.
Want to change how you receive these emails?
You can update your preferences or unsubscribe from this list.