Bi-monthly newsletter | Issues No 18 | July 2019
Just a month after the 3rd BES-Net Regional Trialogue, the participant countries continued their work on setting targets at the national and regional levels and designate a responsible entity to achieve those targets. 
Another relevant event that took place in June is the Colombia National Trialogue on indigenous and local knowledge for biodiversity and ecosystem services.
To promote and to ensure a greater social and community participation in the management of biodiversity and ecosystem services is a priority and a challenge in a megadiverse country such as Colombia. The presence of ethnic and local communities with vast knowledge and practices is more than ever relevant for the conservation and sustainable use of biodiversity in their territories. That is why there is an ecological urgency in Colombia to work on the synergies between indigenous and local knowledge and the environment.  
This compelling call to action was made by representatives of indigenous, afro-Colombian and peasant communities during the trialogue event held in Bogotá, from 7 to 8 June 2019, organized by the Humboldt Institute in collaboration with the UN Environment World Conservation Monitoring Centre and with the support of UNDP's BES-Net Trialogues. 
On the margin of this National Trialogue, around 40 people gathered to engage in a dialogue between the group of experts of the Colombian National Ecosystem Assessment (NEA) team and the indigenous and local representatives, for them to present their perspectives about environmental change and the role of their knowledge in the management and preservation of biodiversity and ecosystem services.. 
This event was a joint effort and extremely successful in engaging ethnical and local communities in ways that can promote policy uptake of the national assessment findings. Read more about the event here.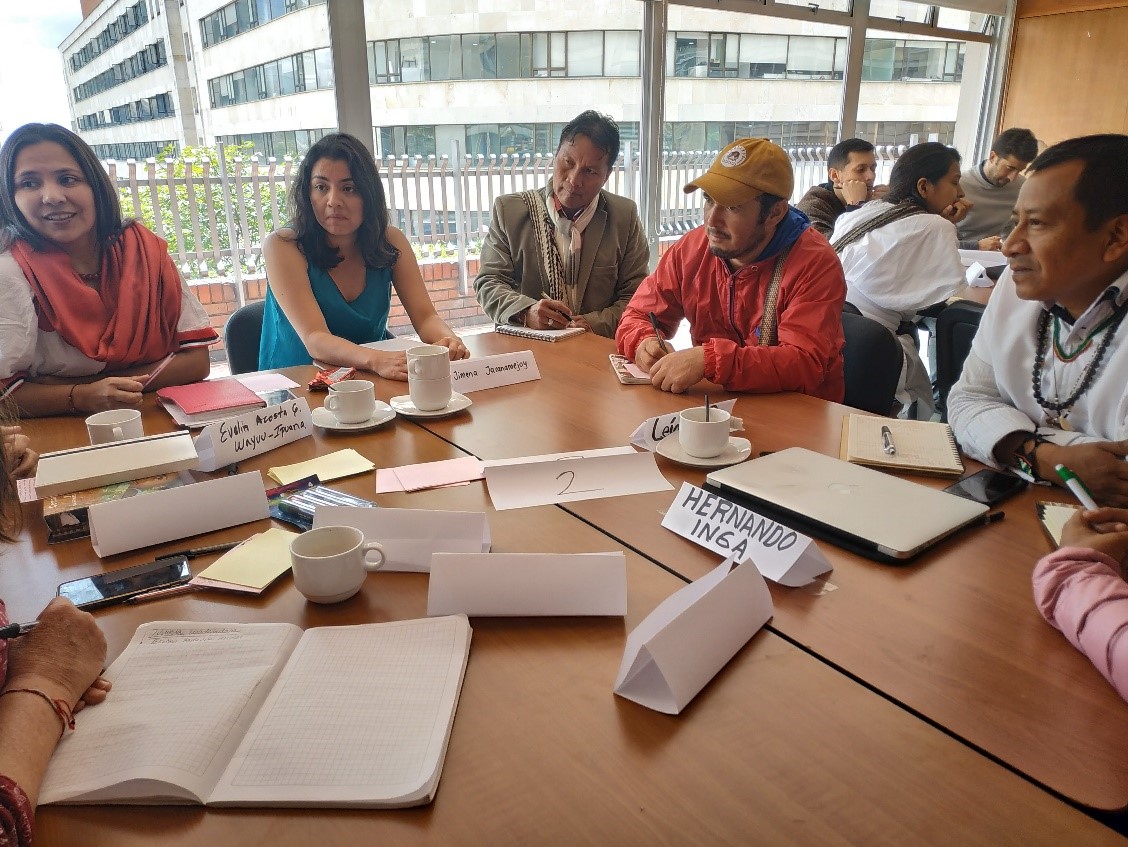 Does carbon emission reduction grow on trees?
The recent IPBES 7 meeting in Paris was dominated in the media by coverage of the release of the Summary for Policymakers of the Global Assessment of Biodiversity and Ecosystem Services.  However, the meeting also represented the close of the first programme of work, adopted in 2013, and the agreement on the second programme of work, moving forward.
Details of the new programme can be found here, and Peter Bridgewater, Dirk Schmeller and co-authors have provided a useful overview of the meeting in an editorial in the journal Biodiversity & Conservation, building on their previous commentaries of earlier IPBES meetings – see here and here and here.
One thing I picked up from the editorial is that IPBES will produce, within one year, jointly with the IPCC, a technical report on the synergies between biodiversity loss and climate change.
Hopefully, this report can complete the transfer from science to policy the message that, whilst we work out how to muster the political will to take emissions reductions seriously, the only safe and by far the most cost-effective Negative Emission Technology (NET), and that will have additional biodiversity benefits, is reforestation. 
Two recent research articles have provided some "big picture" numbers on the potential of tree restoration. Bastin et al (0), from the Crowther Lab in Switzerland, found that there is room for an extra 0.9 billion hectares of canopy cover, which could store 205 gigatonnes of carbon in areas that would naturally support woodlands and forests, whilst Brancalion et al perform a similar analysis for tropical forests, but also include socio-economic considerations to identify those areas with the greatest potential benefits and cost-effective outcomes.

Now is the time to build a partnership between the Bonn Challenge and the Paris Agreement.
Post-Trialogue actions in the Caribbean:
"The role of IPBES in the Dominican Republic"
Dr. Venecia Alvarez, a participant in the BES-Net's Caribbean Regional Trialogue, recently contributed an article to the Verdor Magazine – the magazine of the Dominican Academy of Sciences in the Dominican Republic.
Dr. Alvarez is a member of the Commission of Natural Sciences and Environment of the Dominican Academy of Sciences and a member of the panel of experts of the Intergovernmental Science-Policy Platform on Biodiversity and Ecosystem Services (IPBES) for the Caribbean and Latin American region. Her article titled "IPBES's role in the Dominican Republic" sheds light on the BES-Net Trialogue, which was held on 4-6 September 2018 in Santo Domingo, and the post-Trialogue actions having taken to date in the Dominican Republic.
Read more: https://www.besnet.world/ipbes%E2%80%99s-role-dominican-republic.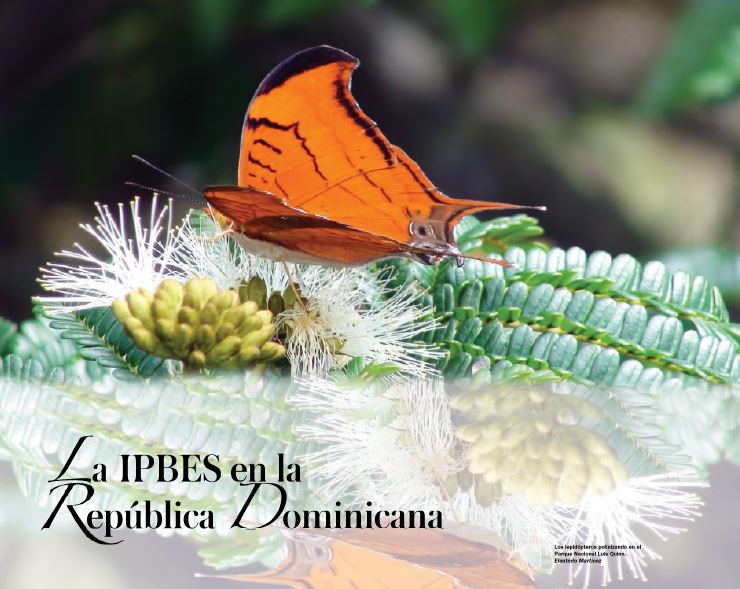 2nd BiodivERsA Prize for Excellence and Impact by BiodivERsA
BiodivERsA is very excited to announce the release of its second animated video presenting the results of the BUFFER research project.
Check the video out here: The BUFFER

.

Under the name "Marine Protected Areas for better clarity in the sustainable use of natural resources and conservation of biodiversity", the project was funded under the 2011-12 BiodivERsA joint call on "Biodiversity Dynamics: Developing scenarios, identifying tipping points and improving resilience".
Following the URBES project (featured in a first animated video last year), the BUFFER project has been awarded the opportunity to present their work in an animated video as part of the BiodivERsA Prize for Excellence and Impact. This prize acknowledges the excellent, pioneering research performed in BUFFER.
The project developed a new Regulation-Based Classification System for Marine Protected Areas. This system was already adopted by major international organisations as well as local management authorities.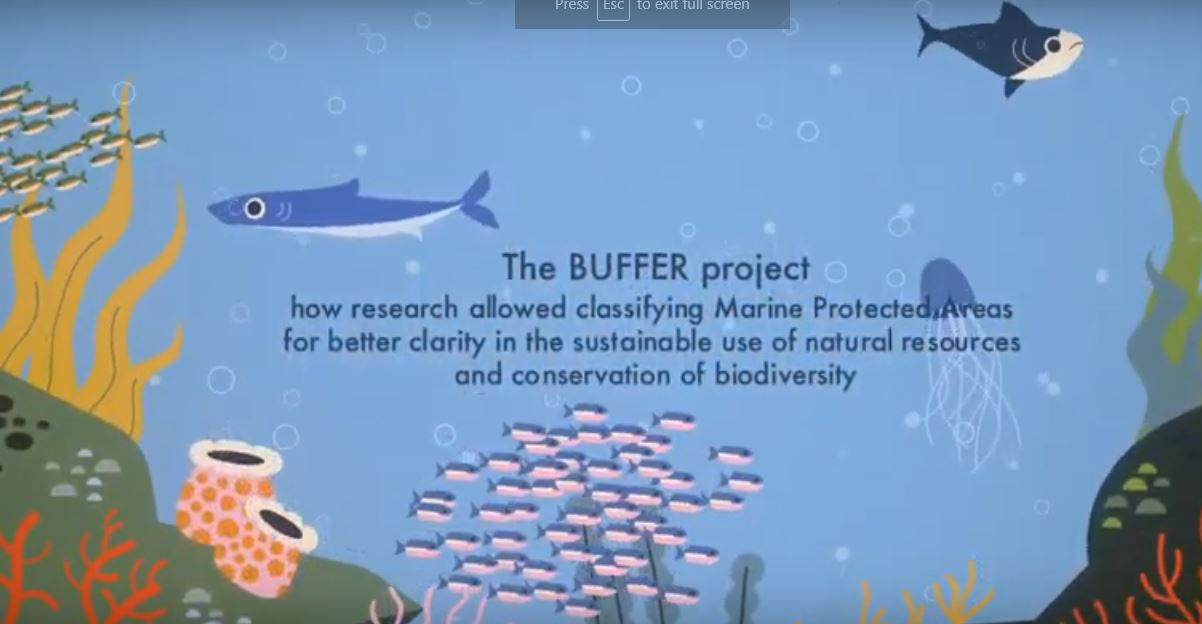 5th Regional Dialogue on Biodiversity Finance
by BIOFIN
Countries from across Latin America and the Caribbean came together in June for the 5th Regional Dialogue on Biodiversity Finance. More than 60 experts met in Cartagena, Colombia to exchange experiences about economic and financial tools associated with the management of the planet's biodiversity. Finance for nature is a commitment of the whole society to the sustainability of the planet. Economists, governments of the region, multilateral banks, private sector and participants of the BIOFIN initiative from more than ten countries in  in the region analyzed the financing challenges and shared strategies and instruments to overcome them.
Read more here.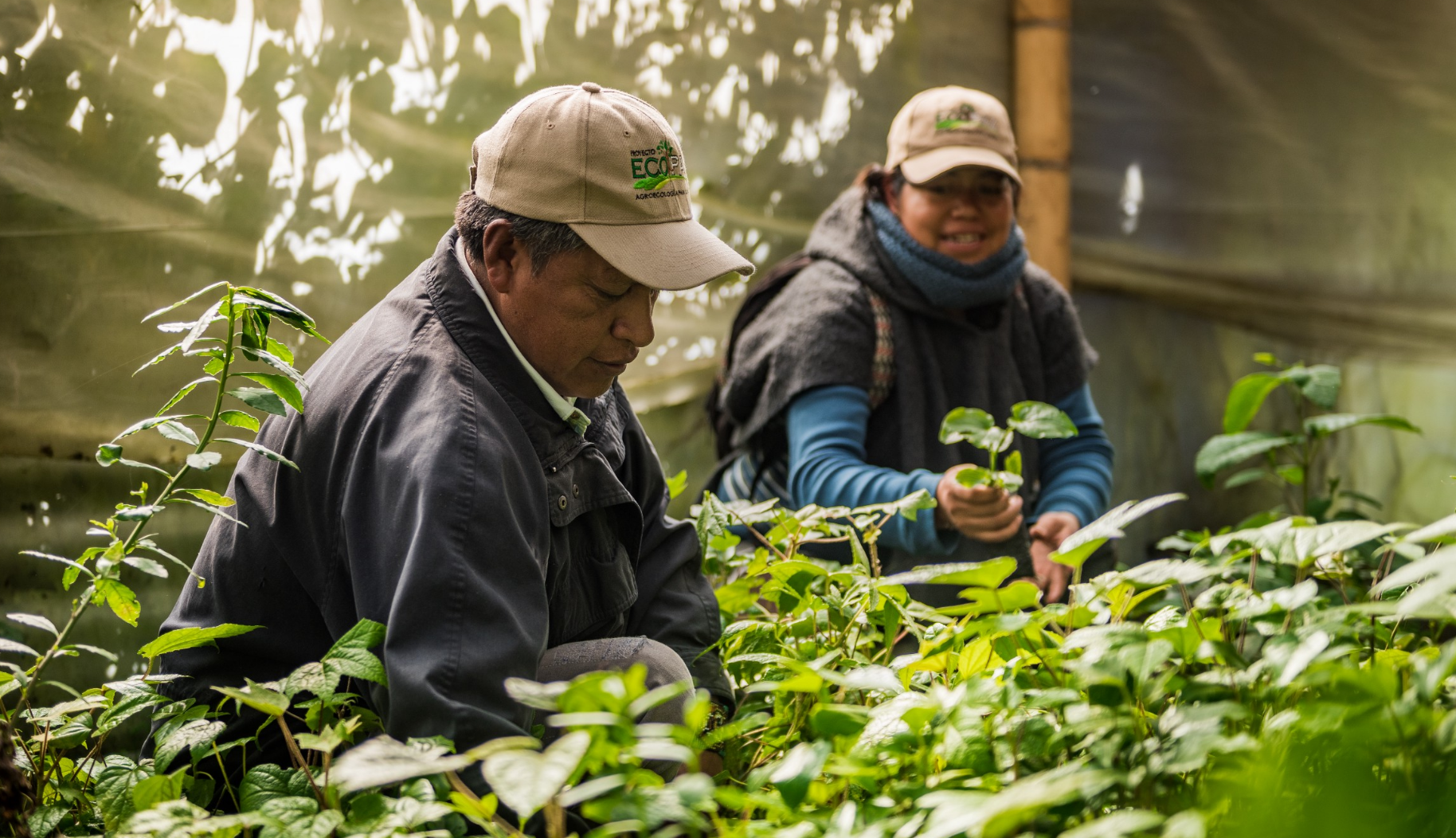 EVAMAB workshop in Ethiopia by CEBios
Between May 13
th
and May 17
th
, about 35 scientists and African Biosphere Reserves managers gathered in Bahir Dar (Ethiopia), to present the results of the EVAMAB project and discuss ecosystem services in African Biosphere Reserves.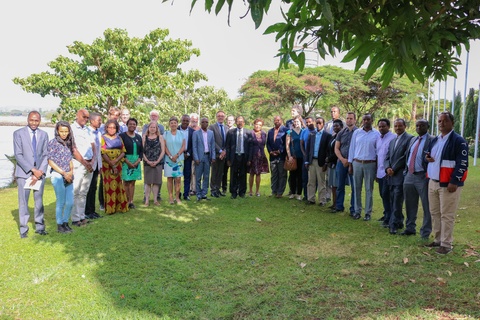 Announcing the Equator Prize 2019 Winners by Equator Initiative
Following a global call for nominations, the Equator Initiative received 847 nominations from 127 countries around the world. An extensive, four-stage peer-review process guided by our Technical Advisory Committee of international experts was undertaken over the last several months. 22 communities honored for local, innovative, nature-based climate solutions will be celebrated at a high-level award ceremony in New York on 24 September 2019.
Please find below summaries on each of the Equator Prize 2019 winners. Hover over the organization name for a description of the initiative.
Read more here.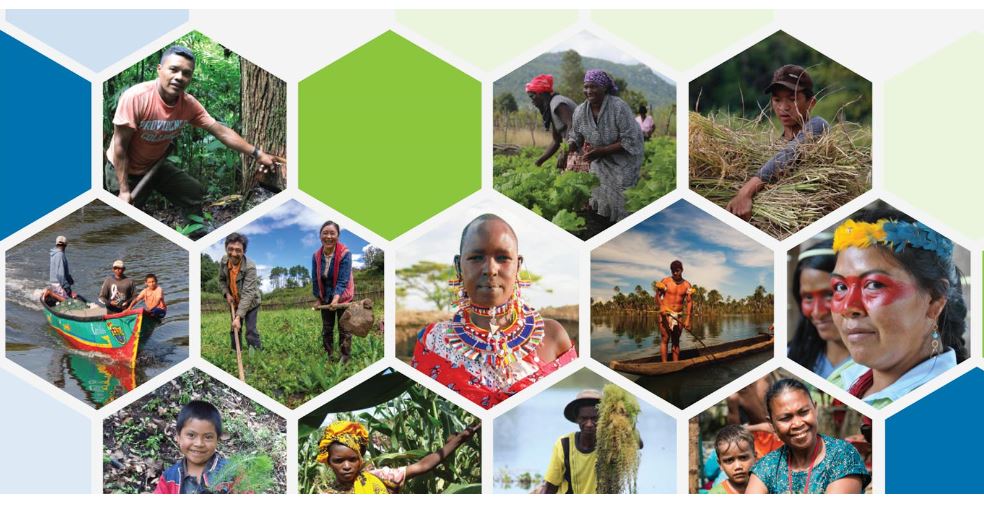 "Trees can stop global warming – who will fund this?"  by WeForest
Climate change, or rather climate urgency is hot: it is on the streets, it is making headlines in the press, and it was central in the last May European elections. Being climate-conscious is no longer the prerogative of scientists and NGO's. Everyone is asking for action, like on March 15th when our youth demonstrated in 128 countries. Governments are being sued and some corporations are being blamed by their own investors and shareholders for their inaction . There are open climate litigations in at least 28 countries around the world. 
"The climate marchers are also consumers…," Marie-Noëlle Keijzer, the CEO and co-founder of WeForest points out. "What if for everything we purchase or consume, we chose a brand that protects and restores forests?"
Read more here.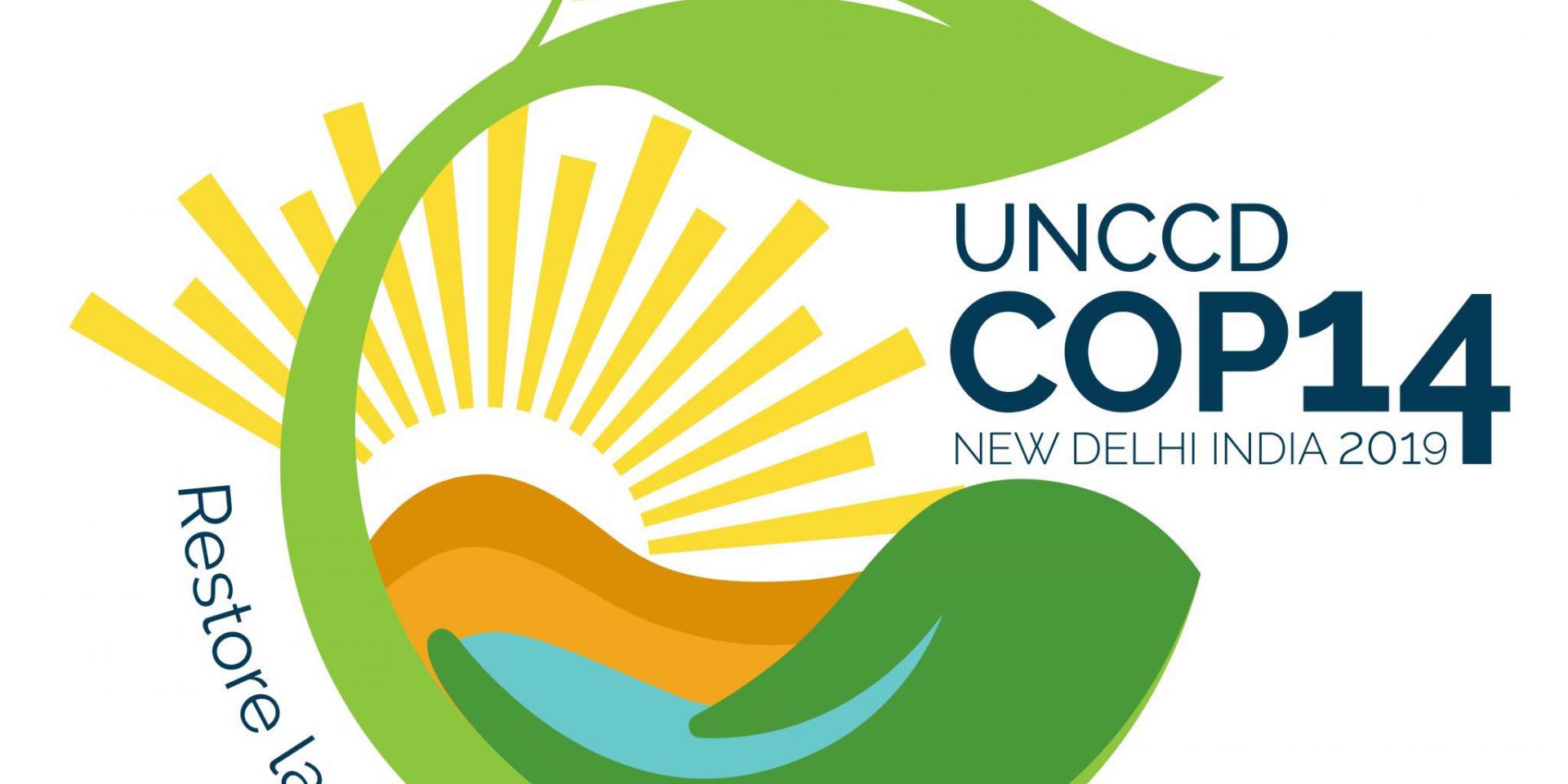 2 – 13 September, New Delhi, India
The global Conference is expected to review the progress made, especially during the last two years, to control and reverse further loss of productive land from desertification, land degradation and drought. These are considered growing threats to peace and security in both developed and developing countries due to the widespread loss of livelihoods for communities and even entire regions.
Read more here. 
Climate Action Summit




23 September 2019, New York
Climate change is the defining issue of our time and now is the defining moment to do something about it. There is still time to tackle climate change, but it will require
unprecedented
effort from all sectors of society. The Summit will showcase a leap in collective national political ambition and it will demonstrate massive movements in the real economy in support of the agenda.
Read more here.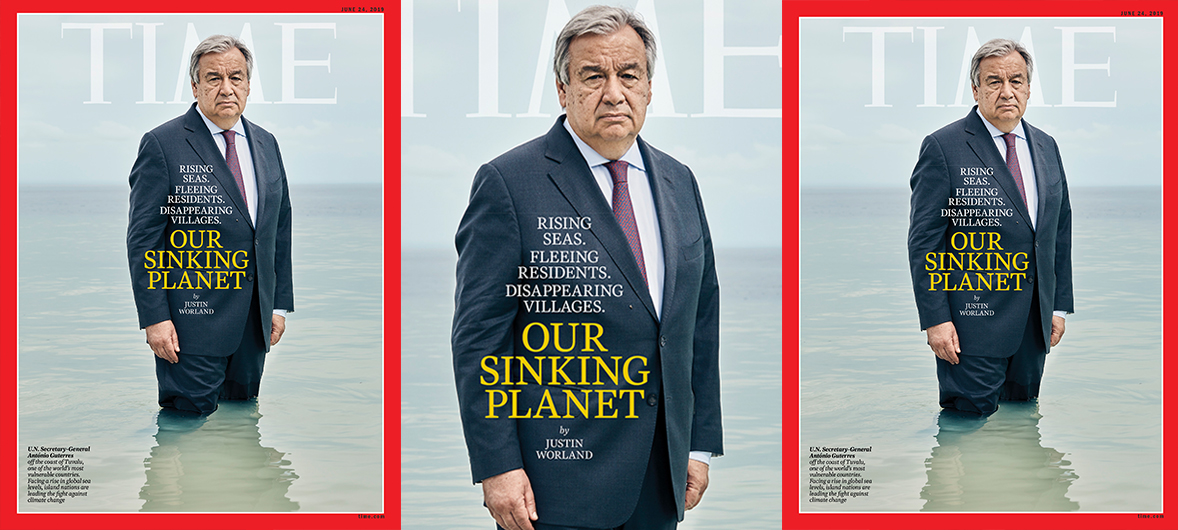 SDG SUMMIT
24 – 25 September 2019, NEW YORK
On 24 and 25 September 2019, Heads of State and Government will gather at the United Nations Headquarters in New York to follow up and comprehensively review progress in the implementation of the 2030 Agenda for Sustainable Development and the 17 Sustainable Development Goals (SDGs). The event is the first UN summit on the SDGs since the adoption of the 2030 Agenda in September 2015.
Read more information and apply online here.
Learning 4 Nature webinar:
Applying Resilience Thinking to National Biodiversity Plans
Applying Resilience Thinking to National Biodiversity Plans discusses how resilience thinking can be used to help facilitate delivery of the global biodiversity and development agendas. With a focus on national biodiversity plans, the course shows how resilience thinking can inform policymaking, planning, and implementation to deliver on the Aichi Biodiversity Targets and the Sustainable Development Goals. This course builds on the module Understanding Resilience Thinking, which introduces the concept of resilience and shows how resilience assessments can be used to address pressing conservation and development challenges. Enroll here. 
ECOSYSTEM-BASED ADAPTATION Selection Case Studies from Africa
Ecosystems provide four main functions: regulating (such as water purification, climate control, pest control), provisioning (including the provision of food or water), supporting (such as nutrient cycles) and cultural (such recreational and spiritual) services (MEA, 2005). Their degradation, therefore, will undermine their ability to provide these services.
The Importance of Wetlands for Urban Resilience
As ecosystems – such as floodplains, marshes, mangroves and seagrass – are degraded, the surrounding cities and regions become increasingly prone to extreme weather events and challenged by environmental stressors such as water shortage, urban heat waves, land subsidence and drought.
Read the full case study here.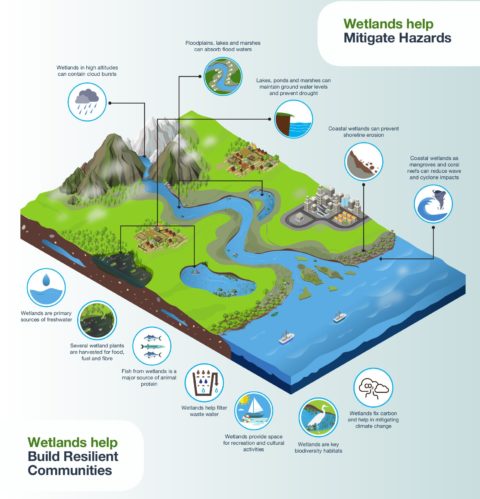 Technical Advisor (Honey Bee Breeder)


Organization: FAO
Location: Saudi Arabia-Riyadh
Closing date: 1 August 2019
See here 
---
Global Biodiversity Policy Coordinator 
Organization:BirdLife International
Location: Cambridge, UK
Closing date: 8 August 2019
See here
---
 Post-Doctoral Fellow
Cocoa climate change adaptation and farmer experimentation Organization: Bioversity International
Location: Ghana
Closing date: 16 August 2019
See here
---
Native Plant Nursery Manager
Organization: Society for Conservation Biology
Location: Avalon, Carlifornia
Closing date: 21 August 2019
See here 
Copyright © 2019 BES-Net, All rights reserved.
You receive this email because you registered as a user or participant in one of our events.
The Biodiversity and Ecosystem Services Network (BES-Net) is a capacity sharing "network of networks" that promotes dialogue between science, policy and practice for more effective management of biodiversity and ecosystems, contributing to long-term human well-being and sustainable development.
Want to change how you receive these emails?
You can update your preferences or unsubscribe from this list.