Bi-monthly Newsletter | Issues No 19 | September 2019
Dear Members of the Biodiversity and Ecosystem Services Network
We are pleased to inform you that our network is steadily growing, which is now supported by over 1,000 registered BES-Net users and more than 100 partner organizations and initiatives. As a network of networks, new ideas, information and inspirations we obtain from these individuals and institutions based on regular interactions through the Newsletters and other channels are invaluable assets to us. The BES-Net team will continuously nurture, strengthen and expand our network.
In early September, the BES-Net team held a side event on the margin of the
fourteenth session of the Conference of the Parties (COP14) to the United Nations Convention to Combat Desertification (UNCCD)
in New Delhi, India.  The event was organized together with IPBES to demonstrate the potentials of, and opportunities for, scaling up and accelerating the implementation of Land Degradation Neutrality (LDN) by strengthening the science-policy-practice interface. The session was also attended by the government representatives from Ghana, Nigeria and Zambia who participated in the
Anglophone Africa Regional Trialogue
held in Nairobi, Kenya on 28-30 May 2019. They shared the experiences about how carefully facilitated dialogues and interactions during the Trialogue among the policymakers, scientists and practitioners around the themes of land, pollinators and food security helped their respective countries to reshape and refine the scopes of the LDN transformative projects.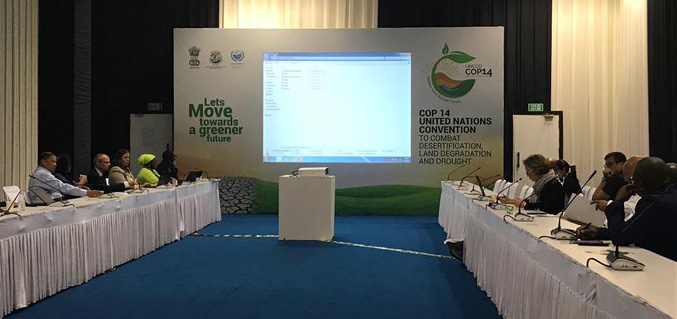 The BES-Net side event during the fourteenth session of the Conference of the Parties (COP14) to the United Nations Convention to Combat Desertification (UNCCD) in New Delhi
Assessing the Assessors
Scientific assessments have become the bedrock of both the IPBES and IPCC and both have established rigorous procedures for the conduct of their work, see here and here, respectively. However, few of us who read and use assessments, but are not directly involved in the process, have the time to delve into these details but, given their importance in the environmental policy process, it is good that someone has.
For those without the time to add another 304 pages to their reading list, the authors have summarised their results in a 4-page Scientific American
blog-post
from which I have lifted this quote:
"We found little reason to doubt the results of scientific assessments, overall. We found no evidence of fraud, malfeasance or deliberate deception or manipulation. Nor did we find any reason to doubt that scientific assessments accurately reflect the views of their expert communities. But we did find that scientists tend to underestimate the severity of threats and the rapidity with which they might unfold."
The authors identify three factors which may be contributing to underestimation: a perceived need (amongst assessors) for consensus, or what they label "univocality" (a felt need to speak in a single voice); a belief that conservatism is socially and politically protective; and a reluctance to make estimates at all when the available data are contradictory which can lead to "least common denominator" results.
As Chris Field (Stanford University, co-chair of IPCC WGII, 2008-2015) says: "The book is rich with insights about the ways assessments contribute to the agendas of science and policy, often in unintended ways. Reading it can improve the contribution of every scientist thinking of working on an assessment and the value obtained by every policymaker planning to use one."
Post-Trialogue actions in Eastern Europe
"A renewed start of bee research in Bosnia and Herzegovina"
The Eastern Europe Regional Trialogue on Pollinators, Food Security was held in Sarajevo in October 2017 with the objective to reach a common agenda for action regarding pollinators in Eastern Europe. It was also  an opportunity to highlight  the fact that data about solitary bees for Bosnia and Herzegovina are outdated or missing. The only data regarding solitary bees was published by Apfelbeck (1896) and the faunistic list contains information about 120 bee species. This may suggest that  the number of bee species is lower in Bosnia and Herzegovina than in Croatia where 400 bee species were recorded on a list published by Vogrin (1916).
In December 2017, the National Geographic Grant program provided support to investigate the diversity of solitary bees and bumblebees on high mountain habitats and relict plant communities of Bosnia and Herzegovina; to develop monitoring programs and action plans for solitary bee conservation; and to raise public awareness about solitary bees. Thanks to the grant, we were able to purchase laboratory and field equipment along with taxonomic keys for bee identification. We also developed storage capacities for sampling at the Biology Department Sarajevo. We started collecting bees on-field, as well as laboratory identification of the collected bee species at the Biology Department, Faculty of Science and Mathematics Sarajevo.
The project will run until the end of 2019. So far, we have collected and listed 700 solitary bee and bumblebee specimens in the database. After we finish processing and identifying the material, we expect to have an additional 200 bee species on the fauna list for Bosnia and Herzegovina.
After the BES-Net Dialogue, it was a logical step to start bee studies in Bosnia and Herzegovina, yet  some persistent challenges remain to be addressed. We have to motivate young scientists and students to start basic field and taxonomic work to learn more about native bee fauna taxonomy, ecology and distribution. In Bosnia, we do not have monitoring programs for bees, thus we cannot estimate the degree of threat to our bee species. Another problem is that in Bosnia and Herzegovina we have no early record data on their distribution and diversity. Also, there is no stable funding for bee studies in Bosnia and Herzegovina, which is essential for scientific work and development of identification and monitoring programs.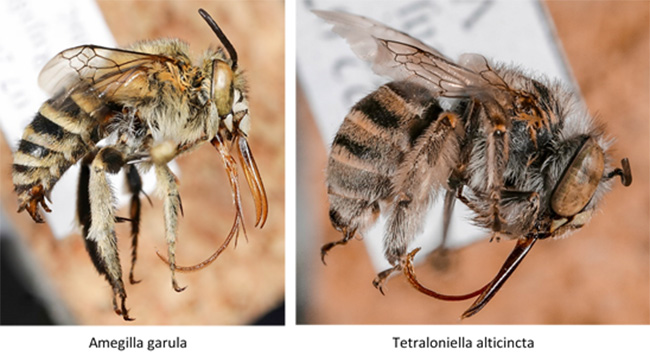 Post-Trialogue actions in the Caribbean
"Accruing the benefits from the BES-Net's Caribbean Regional Trialogue in Antigua"
She was also among the other fellows who supported the Ministry of Agriculture, Fisheries and Barbuda Affairs in signing on to the
International Treaty on Plant Genetic Resources for Food and Agriculture
(ITPGRFA) in July 2019. Mr. Gregory Bailey, Deputy Director of Agriculture, who also participated in the Trialogue, was selected as the ITPGRFA national focal point. He also recently joined the ceremony to approve the community seed bank project for the Antigua Horticultural Society. Through these initiatives, Mr. Bailey will help highlight pollination's contribution to seed production and plant genetic diversity within the country.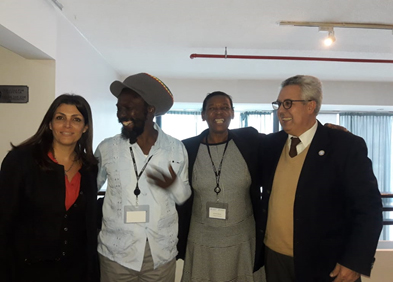 Ms. Ruth Spencer (3rd from left) with
Mr. Gregory Bailey
(2nd from left) with other participants to the IPBES-7 plenary meeting held in April 2019 in Paris
The PANORAMA Platform survey results are now available by PANORAMA
PANORAMA – Solutions for a Healthy Planet, a partnership initiative to document and promote examples of inspiring, replicable solutions across a range of conservation and sustainable development topics for cross-sectoral learning and inspiration conducted a survey from 1 April to 12 July, 2019 to receive feedback on the new design of the platform homepage.
Specifically, the survey aimed to understand what the community of users thinks about the new PANORAMA platform homepage, the "Challenges" feature, and the three new entry points for exploring the solutions.
For more information on the survey results please click

here

.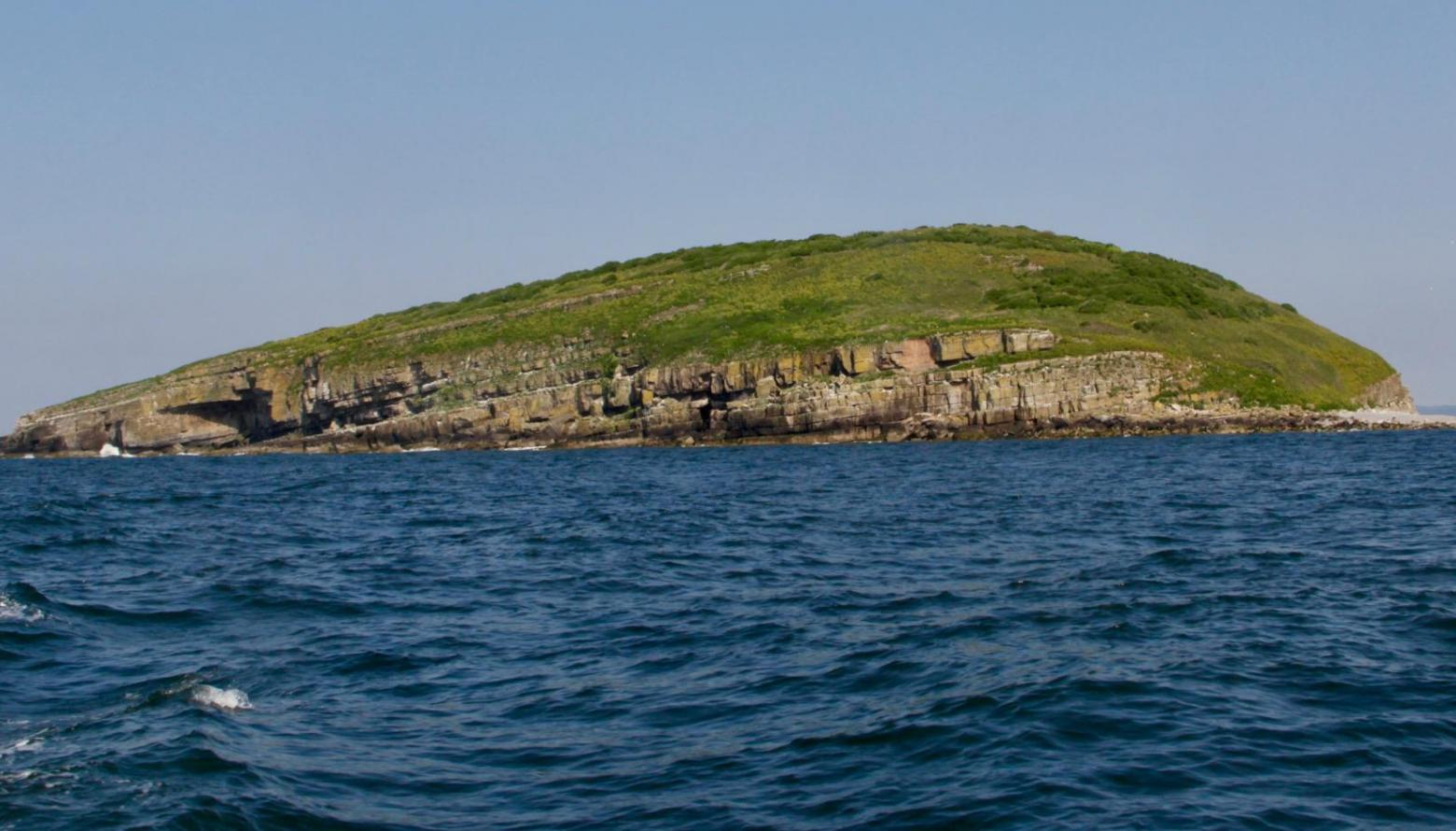 Puffin Island, Anglesey, Wales Special Protection Area for wildlife
Photo credit: PANORAMA
22 Local Organizations Presenting Innovative Climate Solutions Receive Equator Prize Award at Gala Event in New York by Equator Initiative
The 10th Equator Prize Award Ceremony, hosted by the UNDP Equator Initiative partnership, recognized and honored 22 local and indigenous communities from across the world in a gala event on 24 September in New York. The Town Hall theatre, where the prestigious prize was awarded, was filled at capacity with leading thinkers, policymakers, celebrities, young activists, business and civil society leaders from around the globe.
The winning organizations, which showcase innovative, nature-based solutions for tackling climate change, environment, and poverty, come from 16 countries. The prize recognized winners in three categories – climate change mitigation, climate change adaptation, and nature-aligned, low-carbon economies.
During the Award Ceremony, actors Oona Chaplin and Nikolaj Coster-Waldau lent their star power and voices to advocate for the powerful work of these 22 innovative communities to address the climate crisis.
Access the press release about the event
here
, and learn more about each Equator Prize 2019 winner
here
.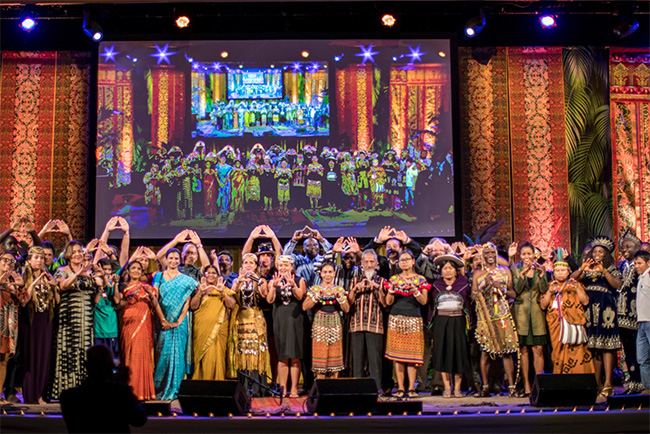 Equator Prize 2019 Winners. Photo credit: Equator Initiative / Mike Arrison
2nd BiodivERsA Prize for Excellence and Impact by BiodivERsA
BiodivERsA is very excited to announce the release of its second animated video presenting the results of the BUFFER research project.
Under the name "Marine Protected Areas for better clarity in the sustainable use of natural resources and conservation of biodiversity", the project was funded under the 2011-12 BiodivERsA joint call on "Biodiversity Dynamics: Developing scenarios, identifying tipping points and improving resilience".
Check out the video here.
Following the URBES project (featured in a first animated video last year), the BUFFER project has been awarded the opportunity to present their work in an animated video as part of the BiodivERsA Prize for Excellence and Impact. This prize acknowledges the excellent, pioneering research performed in BUFFER.
The project developed a new Regulation-Based Classification System for Marine Protected Areas. This system was already adopted by major international organisations as well as local management authorities.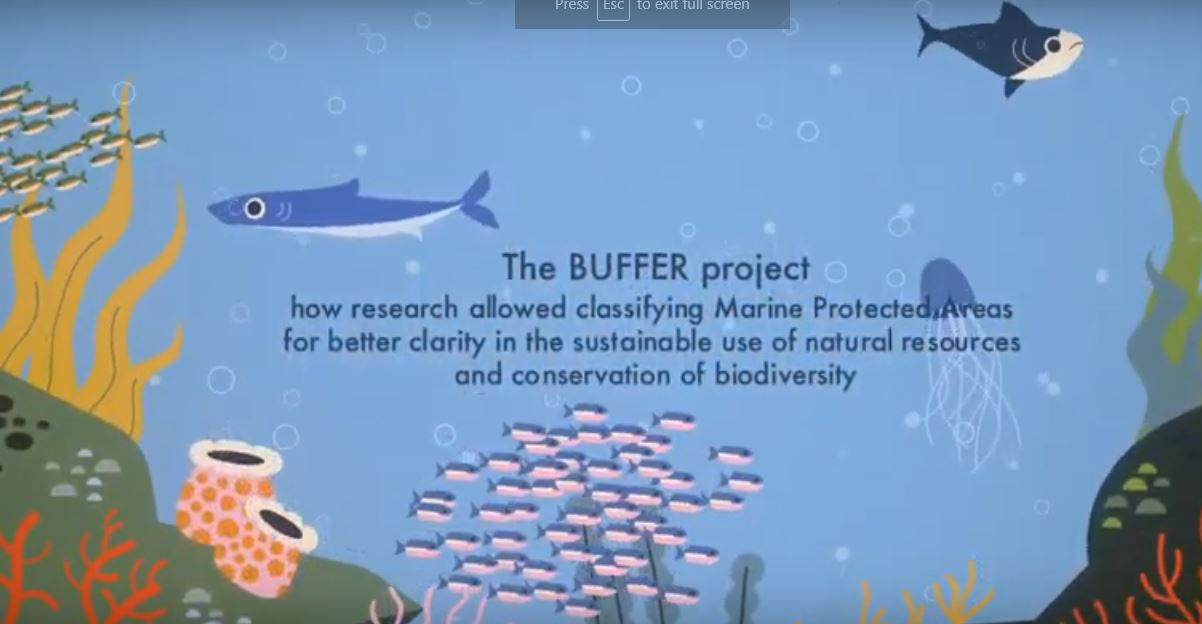 BIOFIN News: Demand is high for investment in biodiversity, but finance gaps remain
by BIOFIN
Representatives from across Europe, Asia and Pacific are encouraging increased investment in nature from both the public and private sectors, with emerging data revealing that significant finance gaps remain for countries to achieve their biodiversity targets. As the host country BIOFIN's 5th Biodiversity Finance Regional Dialogue for Europe, Asia and Pacific, held in late September, Thailand has vast natural resources and rich biodiversity. But the country's economy relies heavily on nature in sectors such as tourism, food production and spa and herbal medicine.


Participants of the 5th Biodiversity Finance Regional Dialogue for Europe, Asia and Pacific
Photo credit: BIOFIN
#NatureNow: Nature's Climate Hub brings together governments, youth, indigenous peoples, and private sector to showcase the value of nature as a climate solution
by UNDP
To celebrate and endorse nature's role as a climate solution and its intrinsic value providing a third of the climate solution by 2030, Nature4Climate hosted four days of powerful programming at the Convene 101 Park Avenue and Central Park Zoo from September 22nd to 25th on the margins of the UN Secretary-General's Climate Summit.
Nature's Climate Hub is a collaborative venture that brought together more than 130 sessions, from more than 50 organizations – and organized by a coalition of 20 partners. The Hub was home to a series of lively 'big idea' talks showcasing the best of nature-based solutions; interactive sessions tackling the challenges we face – and opportunities to meet the experts; commitments from governments and companies and communities; sessions involving art, storytelling, film, and music. From indigenous peoples to governments to research institutions to private sector companies, the hub brought together many different stakeholders to celebrate and discuss the power of nature as a climate solution.
The full program of events is available
here
.
Useful Resources:
3.    Visit the
NCS Newsroom
for videos and updates of each day
The Nature's Climate Hub has been made possible by the funding and support of UNDP, New York Declaration of Forests, Conservation International, WCS, TNC, and Youth4Nature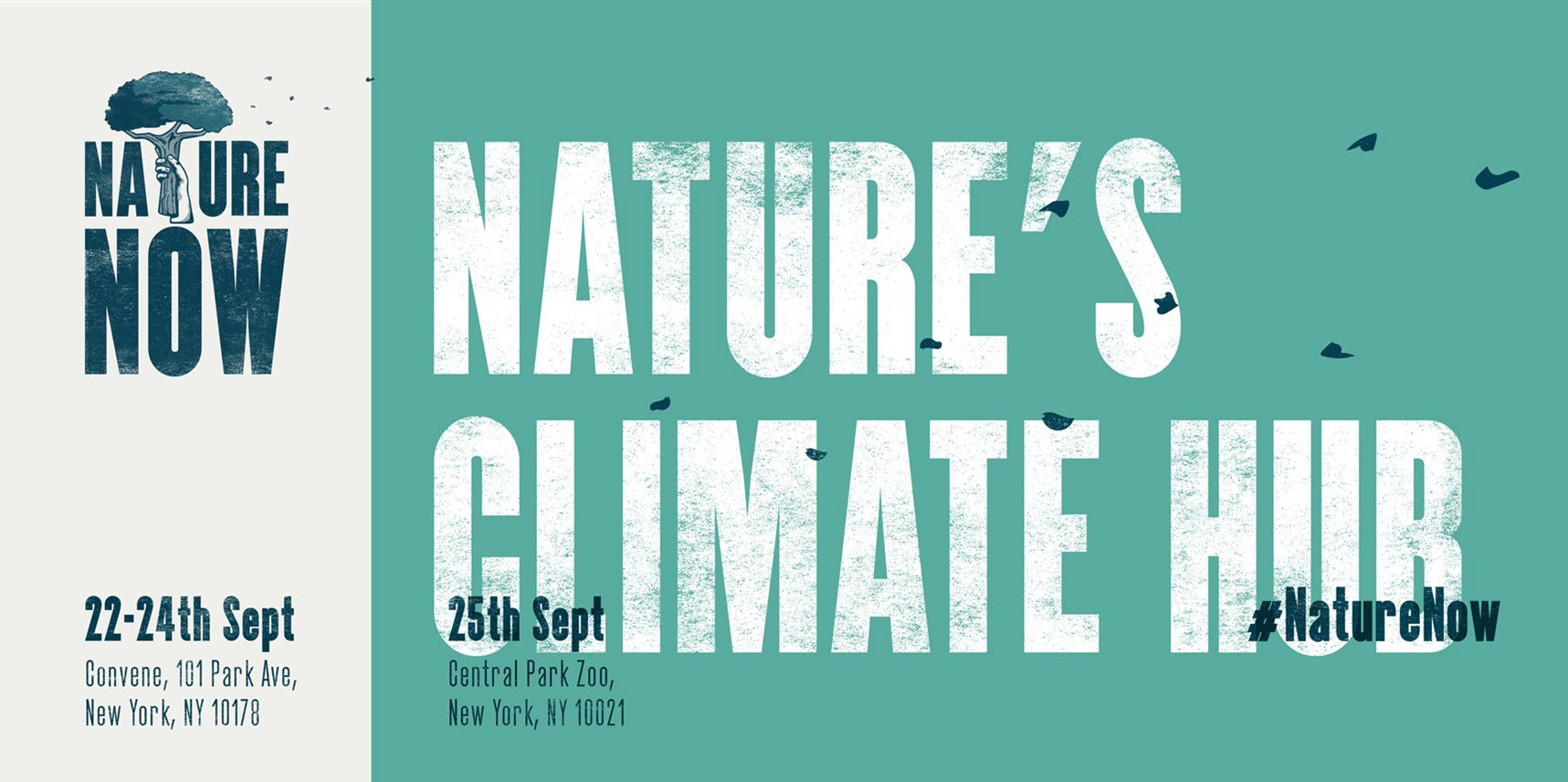 Central Asia Regional Trialogue
The BES-Net Team is organizing the fourth Regional Trialogue on 9-11 October in Almaty, Kazakhstan with the geographic focus on Central Asia. The Trialogue will provide the multi-sectoral participants with the opportunity to jointly review the key messages of the two inter-linked IPBES thematic assessment reports on pollinators and land degradation/restoration and assess their relevance to the ongoing efforts to achieve SDG 15.3 on LDN and other land-related SDG targets. The Central Asia Regional Trialogue will be organized back-to-back with the IPBES Capacity Building Workshop, which will be held on 7-8 October 2019 in Almaty by the
Institute for Biodiversity Network
.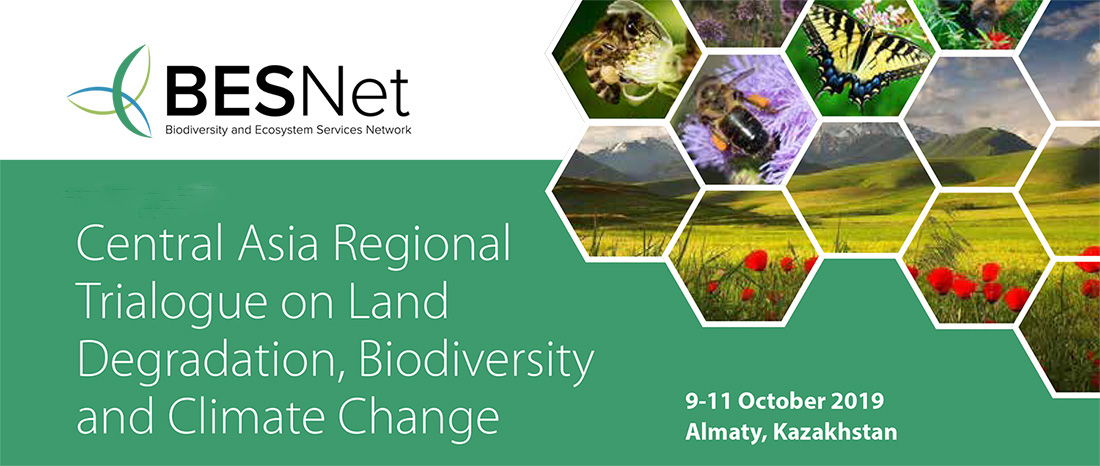 Learning 4 Nature – Online Course
Combating illegal trade in wildlife
Increasing demand for wild animals and their parts continues to threaten hundreds of species, such as elephants, and tigers. The illegal wildlife trade, also known as wildlife trafficking, is devastating for wildlife and human communities around the world.  This course provides an opportunity to learn about the economic, developmental and environmental aspects of the illegal wildlife trade. It analyzes ways to engage local communities in wildlife conservation as part of a broader set of sustainable development strategies and solutions.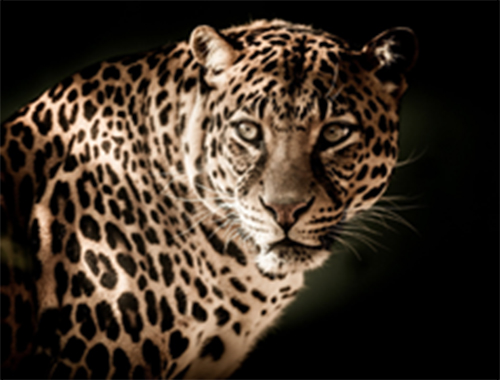 Source: Learning for nature
Land Restoration for Achieving the Sustainable Development Goals
An International Resource Panel Think Piece
Land restoration has tremendous potential to help the world limit climate change and achieve its aims for sustainable development. In its latest study, the International Resource Panel finds positive spin-offs to support all 17 Sustainable Development Goals agreed to by the world's nations as part of the 2030 Agenda for Sustainable Development.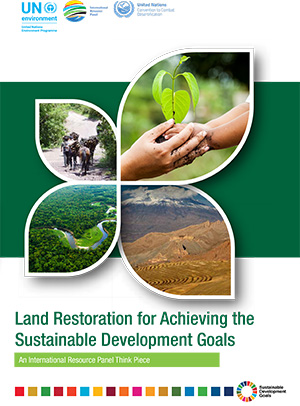 Source: International Resource Panel
Country Director


Organization:
The Wildlife Conservation Society (WCS)
Location:
Kabul, Afghanistan
Closing date: 20 October 2019
See here 
---
Consultant, Assessment of the national fisheries Monitoring, Control & Surveillance (MCS) systems 
Organization: BirdLife International
Location:  PRCM Member States ( Mauritania, Senegal, Gambia, Guinea, Guinea Bissau, Cabo Verde and Sierra Leone)
Closing date: 11 October 2019
See here
---
Field Assistant: Breeding of Grassland Birds
Organization: Society for Conservation Biology
Location: Argentina
Closing date: 20 October 2019
See here
---
Aquatic Habitat Specialist
Organization: The Nature Conservancy
Location: Pennsylvania
Closing date: 23 October 2019
See here
Copyright © 2019 BES-Net, All rights reserved.
You receive this email because you registered as a user or participant in one of our events.
The Biodiversity and Ecosystem Services Network (BES-Net) is a capacity sharing "network of networks" that promotes dialogue between science, policy and practice for more effective management of biodiversity and ecosystems, contributing to long-term human well-being and sustainable development.
Want to change how you receive these emails?
You can update your preferences or unsubscribe from this list.