Bi-monthly Newsletter | Issue No 26 | November 2020
Dear Members of the Biodiversity and Ecosystem Services Network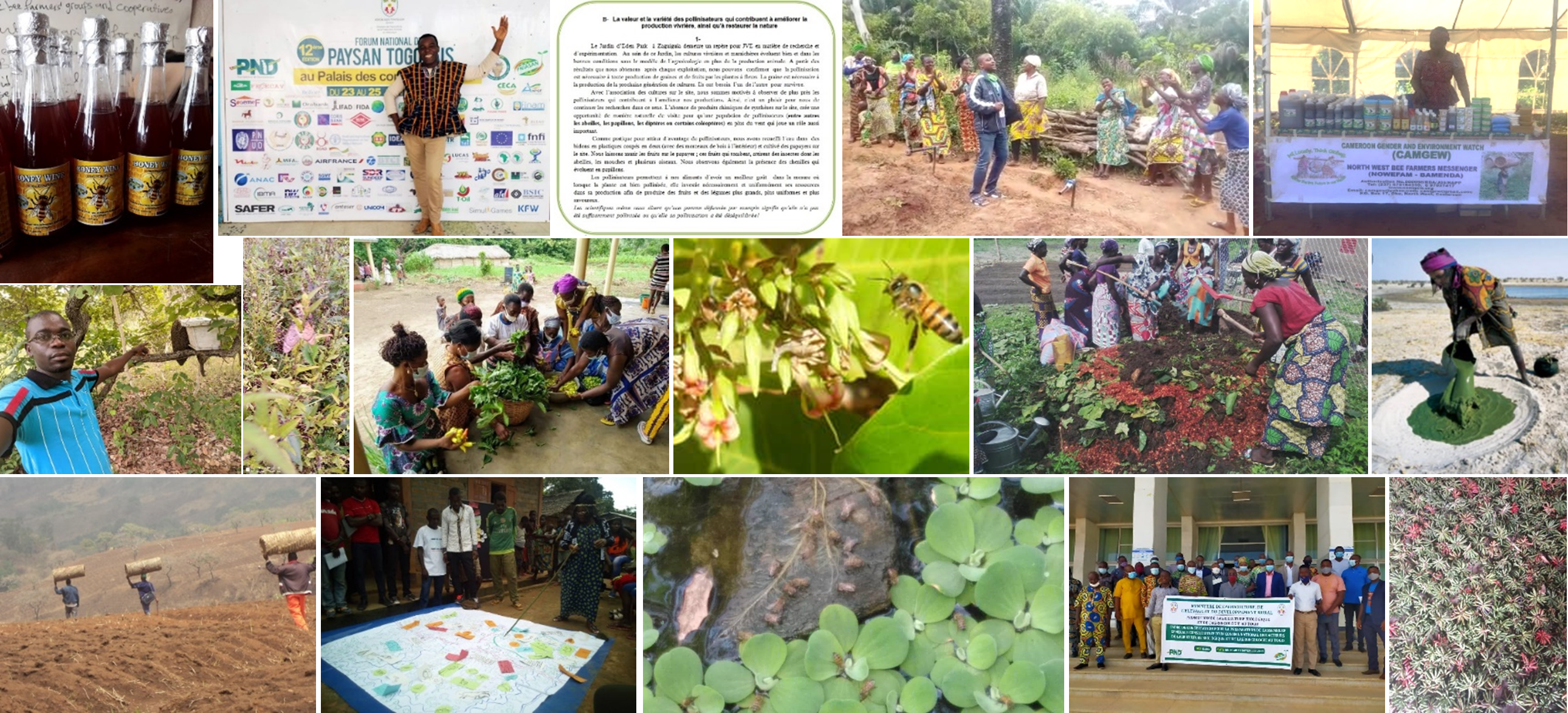 As the impact of COVID-19 pandemics remains to evolve, the BES-Net team is continuing its work largely in a virtual format. Against this backdrop, the second online survey, held between October-November 2020, on our online communication and networking support activities was considered timely. We are grateful for all the BES-Net partners and users who kindly participated in the survey and shared invaluable insights. We will analyze the results closely and carefully vis-à-vis those of the first survey in 2018, and strive towards the further improvement of our services and products throughout 2021 based on the comments, ideas and recommendations provided.
In an effort to adapt to a "new normal", a pilot activity is ongoing to promote the uptake of the IPBES thematic assessments through multi-stakeholders engagement and dialogue based on innovative online and mobile communication approaches. As part of the Francophone Africa Regional Trialogue on Land Degradation Neutrality, Pollinators and Food Productivity, a Virtual Trialogue is ongoing. Special focus is placed on so-called practice sector representatives (e.g., indigenous and local knowledge holders, and NGOS/CSOs working with indigenous people and local communities) in the seven target countries (Benin, Cameroon, Chad, Cote d'Ivoire, Democratic Republic of Congo, Senegal and Togo).
Various online tools are being utilized, such as WhatsApp group chat and Zoom conference facilities, with the aim to provide the participants with a space to share their knowledge and experiences about opportunities and challenges related to promoting pollinators and combating land degradation, particularly in the face of coronavirus related socio-economic disruptions. A number of inspiring and uplifting pollinator-friendly sustainable land management stories have been exchanged through texts, voice recording, virtual communication and photos, as presented above. We will feature these "bright spot" stories on the BES-Net web portal in the coming months and convey the participants' messages at the forthcoming Francophone Africa Regional Trialogue.    
Finally, BES-Net and the Promote Pollinators will jointly organize a Webinar (free access), 'Pursuing pollinator-friendly pathways during COVID-19: experiences from BES-Net's Regional Trialogues' on 1 December 2020 at 15:00 (CET). The webinar will provide an opportunity to learn how the countries that have participated in the Regional Trialogues integrated the IPBES assessment findings and messages into policymaking processes, scientific research and on-the-ground programmes and projects, and how these efforts are implemented in the face of the COVID-19 pandemic. It will also feature the recently released IPBES workshop report on Biodiversity and Pandemics and hold a panel discussion on the links between pandemic risk, its drivers and its potential relevance for pollinators and pollination. We welcome the participation of all the BES-Net users and partners and request to register in advance.
Photo source: UNDP BES-Net
Crisis and Opportunity 
The year 2020 has been rocked to its core by one of the smallest units of biodiversity on the planet, generating enormous personal, national and global health and socio-economic challenges, all layered on top of simmering biodiversity loss and climate change crises. As we career towards the end of the year, it is not easy to find many "silver linings", but they are there.

Health care workers, scientists and technology have mobilized in many incredible ways to develop health treatments, drugs and potential vaccines that promise to allow us to, perhaps slowly, but almost certainly, bring the COVID-19 pandemic under control.

The "
One Health
" concept, which has
struggled
to breakthrough to mainstream policy action in the past, appears to have finally gained wider recognition, as demonstrated by the recent adoption of the 
Berlin Principles on One Health
,
and at the recent
6th World One Health Congress
,
and may lead to a more fully integrated "ecological" approach to human, agricultural and natural ecosystem well-being.
On another front, mainstream scientists, who once primarily focused on their specific research programmes on global environmental challenges, are increasingly moving beyond their conventional role of "warning" and applying their skills to not only better documenting the extent of the problems but also promoting solutions. On Global Forest Watch and Global Fishing Watch websites, for example, remote sensing, big data and Artificial Intelligence (AI) are being effectively utilized to track, in near real time, both legal and illegal, globalized resource extraction threats to biodiversity.
Finally, please grant me an end-of-year indulgence, to highlight a personal "silver lining". As an undergraduate in the 1970s, articles written by Daniel (Dan) H. Janzen, an evolutionary ecologist and conservationist, inspired me to continue to study ecology. In the 1980s, I was lucky enough to spend three months as a conservation volunteer with Dan in Guanacaste National Park in Costa Rica.  Now, at 81 years young, Dan is one driving force behind Costa Rica's "Bioalfabetización para todos" (Bioalfa) – "
Bioliteracy for all
" initiative,  an ambitious 10-year, US$100 million Government-endorsed project – to DNA barcode every (estimated 1 million) eukaryotic species in the country in order to promote and develop a bio-economy for all citizens (See 
here
and 
here
for more details).
The "transformative change" called for by IPBES and other organizations will not come easy. Nevertheless, the cracks in the global economic hegemony as a result of the COVID-19 pandemic have provided not only a stark warning but also an opportunity precisely for that kind of change.  As Niccolo Machiavelli said (long before Winston Churchill) – "Never waste the opportunity offered by a good crisis" – let us not waste the opportunity to make biodiversity the basis for a green and resilient recovery over the next decade. We all have a role to play.
One Grenada, Many Voices: Telling the Story of People and Ecosystems  

Lying within the Caribbean biodiversity hotspot, Grenada's rich and diverse ecosystems face growing pressures that threaten the benefits that nature brings to people and the economy. This is why the Government of Grenada is working with CANARI to conduct its first National Ecosystem Assessment.
A National Ecosystem Assessment is a country-wide process that combines science and local knowledge to support effective policy-making on biodiversity and ecosystem services. Grenada is one of twelve countries conducting ecosystem assessments with UNEP-WCMC's National Ecosystem Assessment Initiative and is under the umbrella of UNDP's Biodiversity and Ecosystem Services Network.
Grenada's National Ecosystem Assessment is driven by stakeholders. Consultations take place with communities across the country, reflecting diverse knowledge systems and relationships with nature. From farmers and fisherfolk to divers and police officers, Grenadians of all backgrounds and ages have discussed how they rely on nature, how nature has changed in the last 10 years, and what changes they predict in the future.
More information about Grenada's National Ecosystem Assessment Initiative here.
Photo source: UNEP-WCMC
 From Biodiversity Targets to Conservation Commitments     

On 27 October 2020, Earthmind organized a high-level webinar discussion on the topic of translating biodiversity targets into conservation commitments in the context of the post-2020 global biodiversity framework.
This framework is being developed by the Parties of the Convention on Biological Diversity (CBD), and will succeed the 2010 Aichi Targets. Recent events, such as the September 2020 UN Biodiversity summit have highlighted the need to broaden and support conservation commitments and action from all sectors, including local communities and private sector companies. As a result, there is a growing number of initiatives in place and in development to address this specific need, such as the VCA Platform.

The webinar provided a platform for discussions between international biodiversity policy experts and participants. It explored the nexus between the following elements, within the scope of commitments in support of CBD objectives: 
Engagement and facilitation of state and non-state actors' commitments and pledges in support of the post-2020 global biodiversity framework

Enhancing synergies between state and non-state actors

The role of and type of mechanism to coordinate or collect non-state actor commitments

Examples of current initiatives and platforms that can contribute to any potential commitment coordination mechanism, and

The role and needs of non-state actors within the context of commitments, particularly field professionals and indigenous peoples and local communities
More information about the webinar is available here.
Photo source: Earthmind
New Expert Group to Enhance Research on Species Linked to Human Diseases 

The GBIF Secretariat has launched a new expert group charged with helping to improve the discovery, access and use of biodiversity data linked to human diseases.
The task group on mobilization and use of biodiversity data for research and policy on human diseases is part of an ongoing effort to improve the completeness, relevance and fitness-for-use of biodiversity data shared through the GBIF network. The Secretariat scoped the group in response to a growing range of studies that draw upon occurrence data for wild hosts, vectors, and reservoirs of human disease.
However, the group's mandate, which seeks to build on previous examples that show how researchers can use species occurrence data to assess risks and predict potential hotspots for outbreaks of zoonotic and vector-borne diseases, has taken on greater importance in light of the current pandemic.
More information about the new expert group here.
Photo source: GBIF
Forest Landscape Restoration in the Shouf: A Comprehensive Solution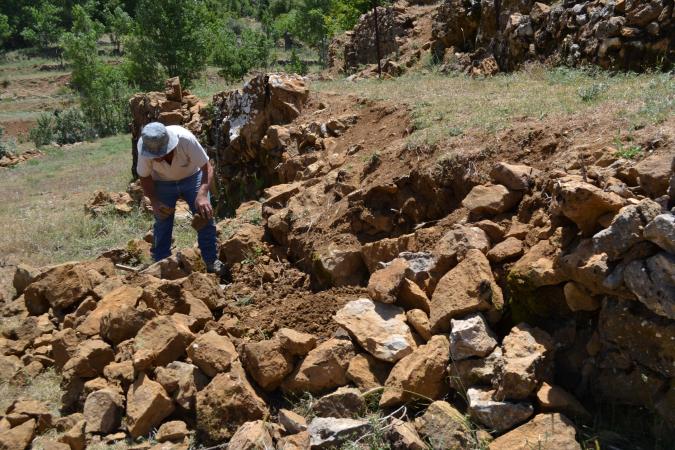 The Shouf Biosphere Reserve designed and implemented its own Forest Landscape Restoration Project, based on IUCN definition "the ongoing process of regaining ecological functionality and enhancing human well-being across deforested or degraded forest landscapes. It was more than just planting trees, but rather to restore a whole landscape to meet present and future needs and to offer multiple benefits and land uses over time.
This led to the production (with a full marketing plan) of briquettes, distributed to the local communities for heating, the production of compost to find alternative sources of organic fertilizer for local farmers, the restoration of abandoned stonewall terraces that act as firebreaks reducing the risk of fire spread, and providing access and water for fire-fighting, charcoal production, and grazing as a method of controlling re-sprouting.
More information about the forest landscape restoration project in the Shouf here.
Photo source: Panorama Solutions for a Healthy Planet
South Africa National Red List Index Results Available 

In 2019 South Africa became the first megadiverse country in the world to produce a national Red List Index (RLI) as part of its National Biodiversity Assessment. The RLI measures change in extinction risk status of species as a result of genuine changes, apart from changes that result from taxonomic changes or the incorrect application of the Red List criteria. It is also a powerful tool to identify taxonomic groups that are in decline and need conservation interventions. It also indicates where conservation actions have resulted in improvements in the threat status of species over time.
The RLI index value ranges from zero to one. The lower the value, the faster the group of species is heading toward extinction and, the closer to one, more species are assessed as Least Concern. The South African RLI is based on Red List assessments that include mammals, reptiles, amphibians, birds, freshwater fish, butterflies, dragonflies and, a sample of 900 randomly selected plants. These groups have been assessed at least twice, and thus allows for the calculation of these trends.
More information about the results of this analysis here.
Photo source: South African National Biodiversity Institute
Venice has Won the Challenge of Flood Defense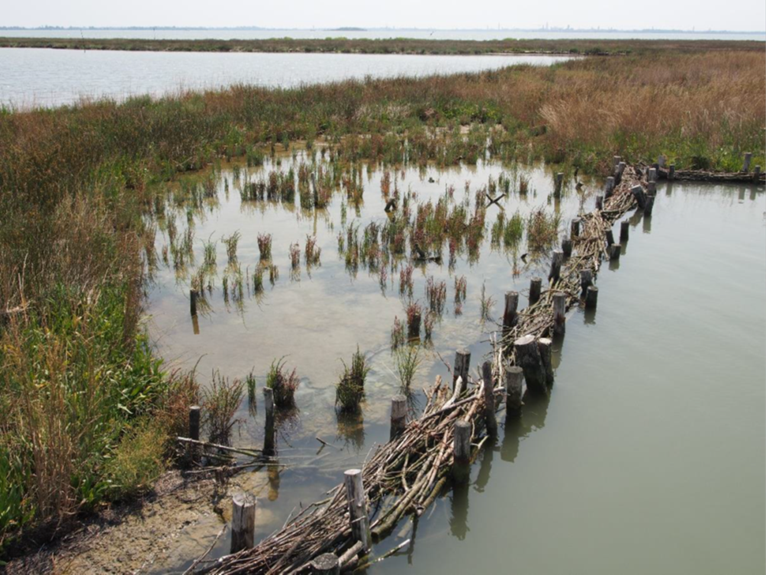 On 3 October 2020, the Mose, the system of mobile barriers against floods, went into operation for the first time and kept the city dry – 70 cm of water level in the lagoon compared to 130 cm in the sea usually associates with flooding of 46% of the city. The Venice/Mose put together the defense from floods in a much broader "safeguard program" that involves the entire Venice lagoon ecosystem in an integrated manner: a systemic approach that join physical and environmental protection.
With this aim, the whole Venice littoral has been reinforced, several lagoon islands have been protected and polluted areas secured, moreover many hectares of typical morphological elements have been rebuilt and defended allowing an improvement of hydrodynamic functions and an increase in biodiversity.
An example of environmental interventions for the conservation of the typical habitats, complementary to the work of defense against high waters, is the LIFE VIMINE: an integrated approach project to the sustainable conservation of inter-tidal salt marshes in the lagoon of Venice, that are quickly vanishing due to both natural and man induced factors.
Naturalistic engineering techniques, local community participation and economic sustainability of the interventions have developed through an integrated process, for the conservation of unique habitats and economically sustainable land management. The interventions were carried out following a prevention perspective, through routine, widespread and continuous control and maintenance outside of the emergency logic.
Defense of the salt marshes has been done through low impact naturalistic engineering techniques and providing the necessary plant material thanks to a zero-kilometer supply chain for the production of native plant essences. Environmental monitoring has verified the effectiveness of conservation interventions over time. It is also an integrated approach to environmental conservation, which takes into account the dynamics of the social and economic safeguarding.
The protection of the environment became essential also in the development of economic activities as, for instance, the ecotourism. These interventions, thanks to the involvement of the local communities have led to the activation of virtuous circles. Local communities were, in fact, more involved in the need of protect the salt marshes, perceived as a resource, increasing them involvement in the defense of the lagoon ecosystem.
This plan of works is implemented by the Italian State (Ministry of Infrastructure and Transport – Provveditorato Interregionale alle Opere Pubbliche del Triveneto.
More information, please reach out at info@mose-venezia.it.
Photo source: Consorzio Venezia Nuova
UNFCCC Climate Change Dialogues  
23 November – 04 December 2020: Online Meeting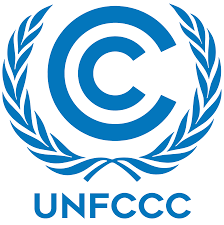 The UNFCCC Climate Change Dialogues, November/December 2020 (Climate Dialogues) will offer new opportunities for UN Framework Convention on Climate Change (UNFCCC) Parties, observer States and other stakeholders to showcase progress and achievements on climate action in 2020.
The primary focus of this series of events will be on the intergovernmental process and on issues pertaining to mandates under the governing and subsidiary bodies and their agendas, as appropriate. The Climate Dialogues may also include, where possible, a limited number of complementary events held by Parties, observers or other stakeholders that could further inform the discussions.
More information about the meeting here.
Photo source: UNFCCC
IPBES Capacity Building Forum
07-08 December 2020: Online Meeting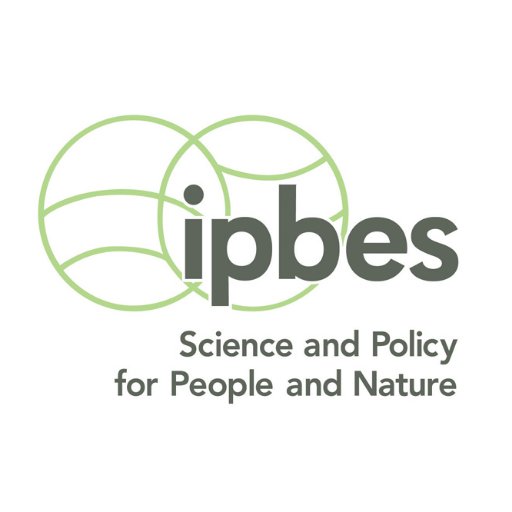 The IPBES capacity-building forum is a key vehicle for facilitating engagement, building cooperation and further enhancing collaboration among those supporting the implementation of the IPBES capacity-building rolling plan.
The objective of the meeting is to catalyze knowledge exchange and increase collaboration and support among existing national and (sub)regional platforms and networks, IPBES members that aspire to facilitate the establishment of a platform or network and the organizations and institutions that could support such efforts.
More information about the meeting here.
Photo source: IPBES
IPCC/IPBES Workshop on Biodiversity and Climate Change 
14-17 December 2020: Online Meeting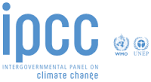 The IPBES Plenary, at IPBES 7 (April/May 2019, Paris), adopted a new work programme (2019-2030; available here), which includes work on the interlinkage between biodiversity and climate change. The Plenary requested the Executive Secretary to explore with the Secretariat of IPCC possible joint activities on biodiversity and climate change.
As a first step in this collaboration, a workshop co-sponsored by IPBES and IPCC will take place in December 2020, bringing together 50 experts from the IPCC and IPBES expert communities to prepare a workshop report, which will be made available on the IPCC and IPBES websites.
More information about the meeting here.
Photo source: IPCC
Pursuing Pollinator-friendly Pathway during COVID-19: Experiences from BES-Net's Regional Trialogues 
01 December 2020: Webinar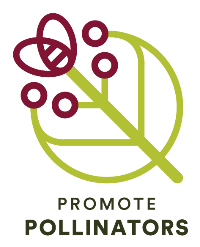 Since the release of the landmark IPBES thematic assessment on pollinators, pollination and food production in 2016, BES-Net has been promoting the uptake of the assessment, using the science-policy-practice dialogue approach (i.e. "Trialogues").
The webinar will provide an opportunity to learn how the countries that have participated in the Regional Trialogues integrated the IPBES assessment findings and messages into policy-making processes, scientific research and on-the-ground programmes and projects, and how these efforts are implemented in the face of the COVID-19 pandemic.
Please register for the webinar

 here.
Photo source: Promote Pollinators
Nature-based Solutions for Sustainable Development 
Free Micro-course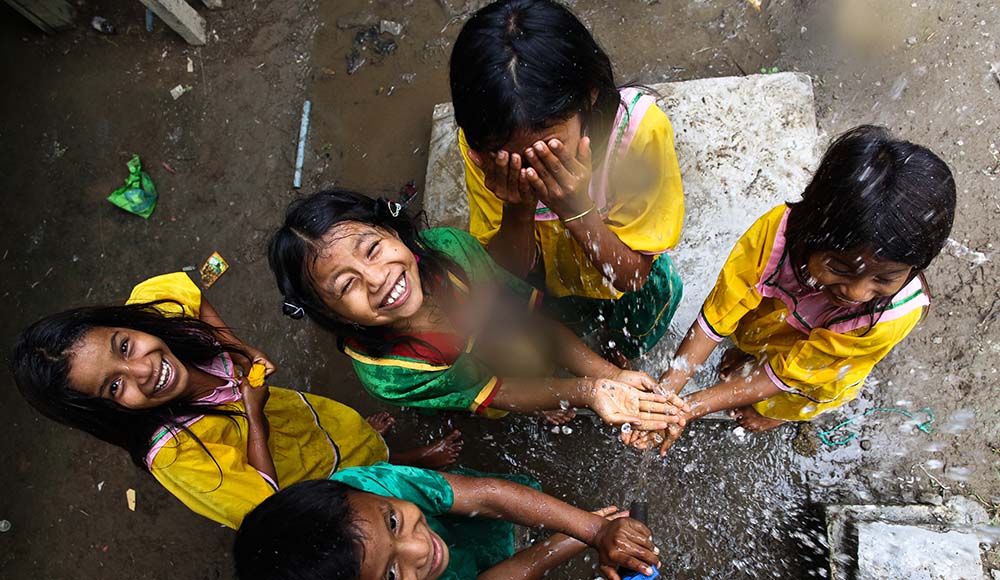 Over the last four generations, humanity has made great strides in global development. At the same time, we have witnessed unprecedented levels of water and food crises, natural disasters, interstate conflict, social instability, involuntary migration, climate change, and many other threats that have led us to a state of planetary emergency. Nature-based solutions offer a pathway for reversing the loss and degradation of ecosystems and biodiversity.
In this micro-course, you will learn how nature-based solutions can contribute to addressing societal challenges and achieving sustainable development, particularly in the context of water security, climate action, and nature-based livelihoods.
Sign in to enroll

 here.


Photo source: Learning for Nature
Communicating the Value of Biodiversity
Free Self-paced Course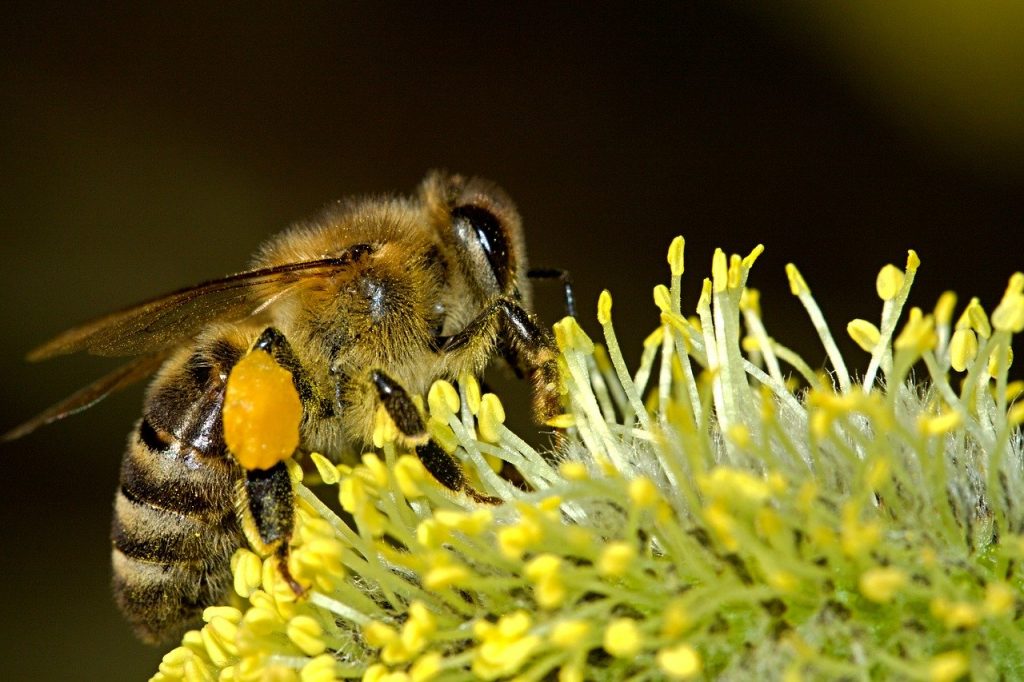 As we face accelerating biodiversity and climate change crises, it is critical to effectively communicate the importance of nature for humanity and for the health of the planet. This course is designed to help people who are not experts in communication to integrate communication into their work.
In this course, you will learn to effectively communicate the importance of nature for humanity and for the health of the planet. This course is designed to help people who are not experts in the topic to integrate more effective communication skills into their work.
Sign in to enroll here.
Photo source: Learning For Nature
IPBES #PandemicsReport: Escaping the 'Era of Pandemics
Future pandemics will emerge more often, spread more rapidly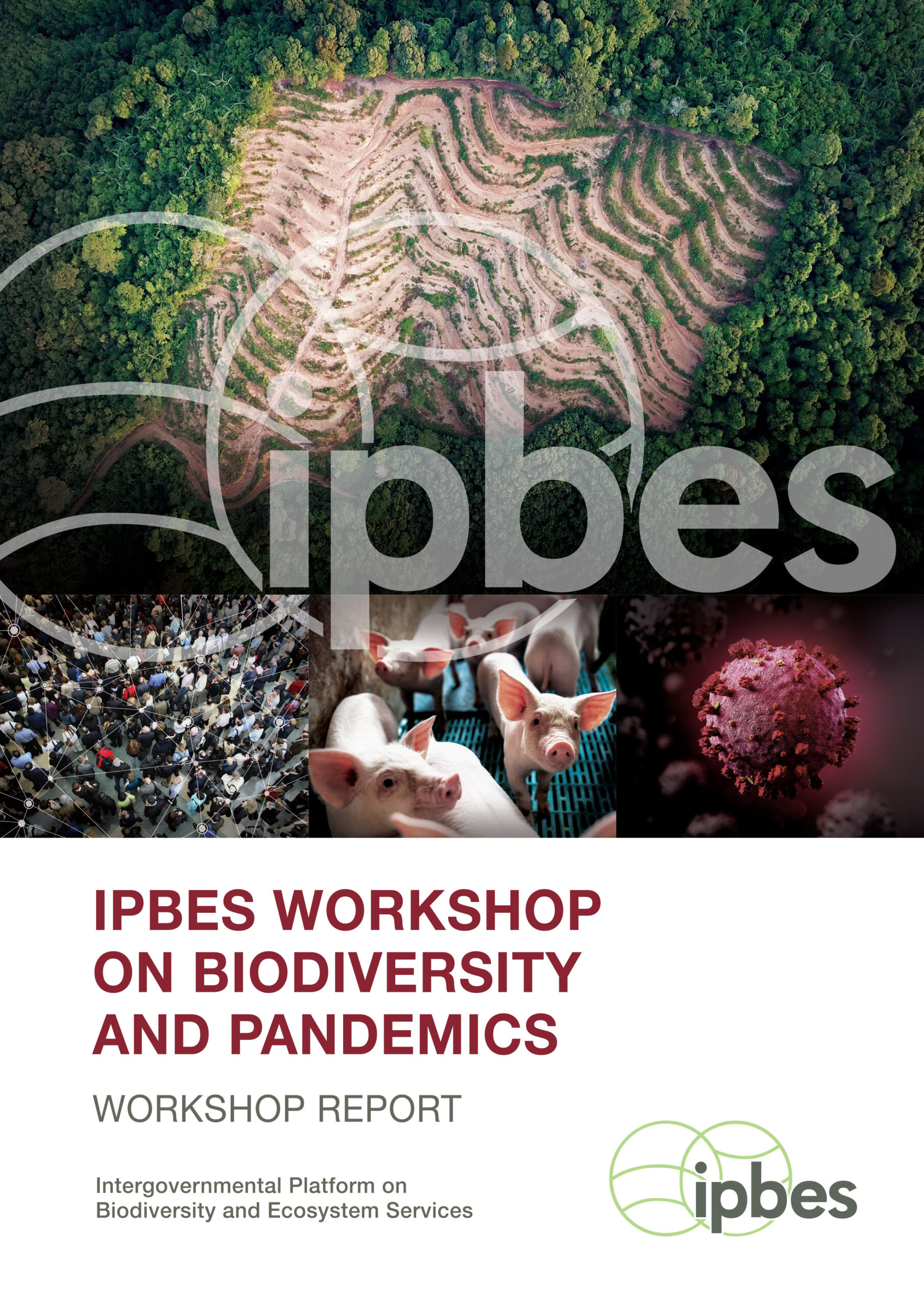 , do more damage to the world economy and kill more people than COVID-19 unless there is a transformative change in the global approach to dealing with infectious diseases, warns a major new report on biodiversity and pandemics by 22 leading experts from around the world.
Convened by the Intergovernmental Science-Policy Platform on Biodiversity and Ecosystem Services (IPBES) for an urgent virtual workshop about the links between degradation of nature and increasing pandemic risks, the experts agree that escaping the era of pandemics is possible, but that this will require a seismic shift in approach from reaction to prevention.
To read the report please click here.
Photo source: IPBES
New Book on the Use of Biodiversity Scenarios: A Tool for Planning the Future
BiodivERsA and the Belmont Forum, in the framework of their Joint Action on Scenarios of biodiversity and ecosystem services (see information on the joint call 2017-2018 here) produced a Handbook on the use of biodiversity scenarios in support of decision-making. This handbook is intended for any individual interested to learn about biodiversity scenarios, and in particular participatory scenario design and the use of biodiversity scenarios in decision-making. It builds on a variety of sources (literature, expe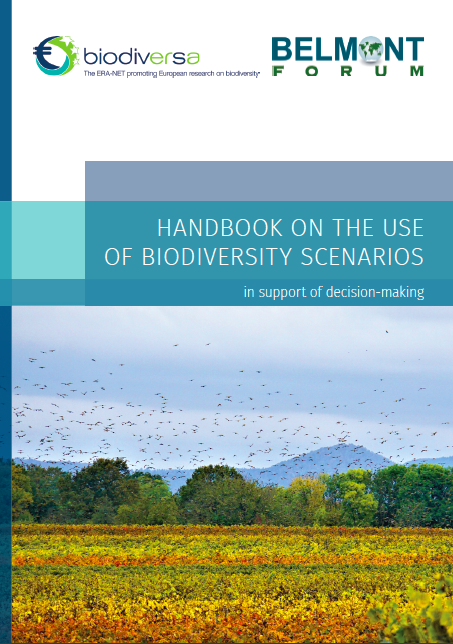 rt and non-expert consultations, interviews) to provide a general understanding of scenarios of biodiversity, concrete examples of their use, and a directory of relevant resources to go further on the topic.
By reading this handbook, you will learn about:
Different types of scenarios that relate to decision-making

Key features, pitfalls, and best practices in developing and using scenarios of biodiversity and ecosystem services

Illustrative examples, case studies, and lessons learned on participatory biodiversity scenarios and their use, drawn from research projects funded by BiodivERsA, Belmont Forum, and others

Further reading, tools and resources on the topic of (biodiversity) scenarios
To read the report please click here.
Photo source: BiodivErsA
New Lexicon on Ruvubu National Park's Habitat – Burundi
This new guide presents the various habitats that form the PNRu and plant species encountered along the observation routes in the protection sectors. Thes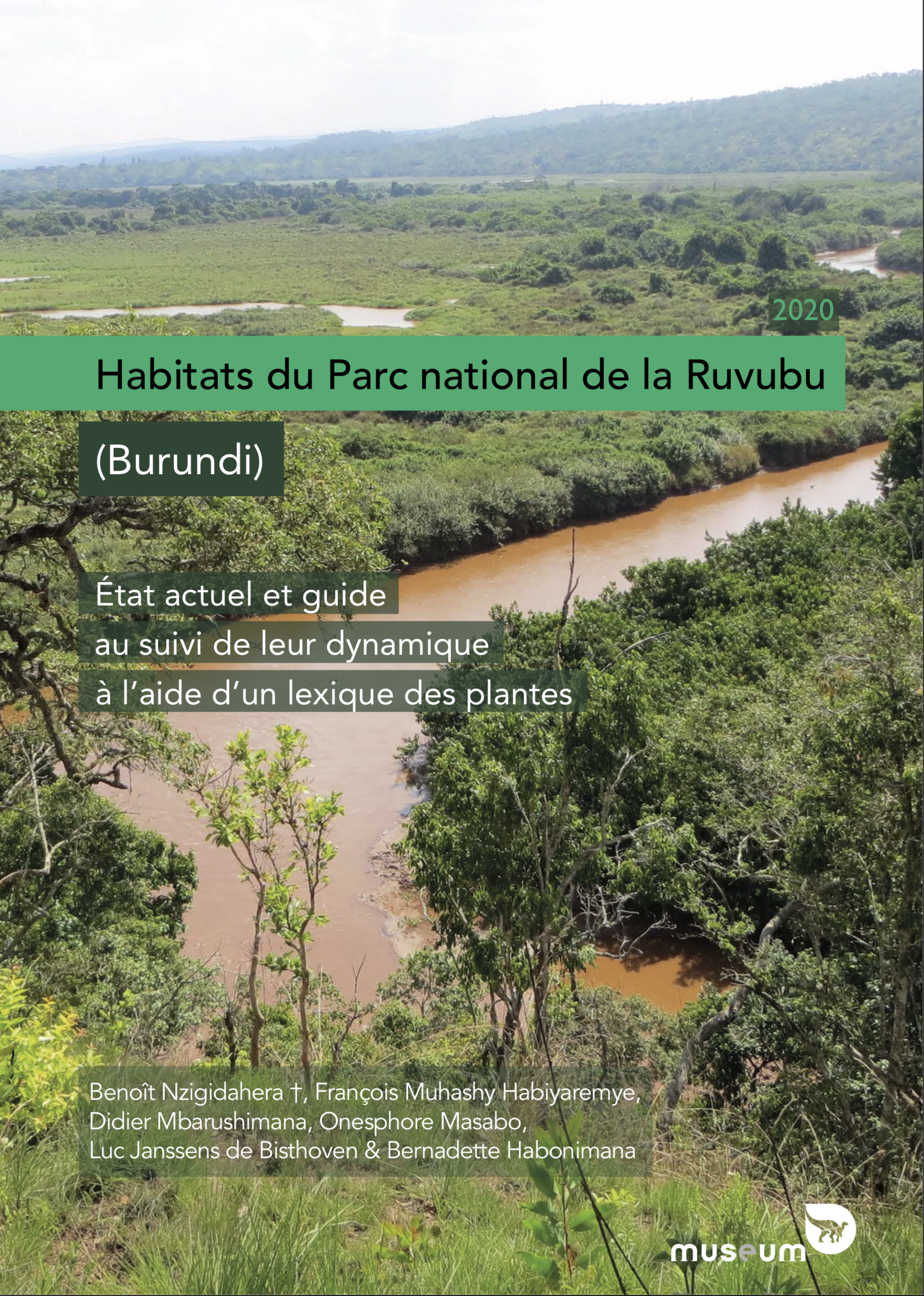 e are dominant plants and as such constitute benchmarks for the recognition of the types of habitats in which they are included.
This guide, which also includes a list of all the species collected at PNRu and their Kirundi names, presents the following chapters:
General information on the PNRu

Methodology for recognizing habitats

Strengths of PNRu and challenges to be overcome for its management

Types of habitats observed within the PNRu

Scientific and Kirundi names of the dominant and frequent species in the PNRu
To full lexicon can be download here.
Photo source: CEBIOS
Goals and Commitments for the Restoration Decade
Measures that help to restore land and improve its management can offer multiple and simultaneous benefits to society — contributing to achieving the SDGs on food and water security, and help to address biodiversity loss and mitigate and adapt to climate change. This diversity of benefits has resulted in restoration commitments submitted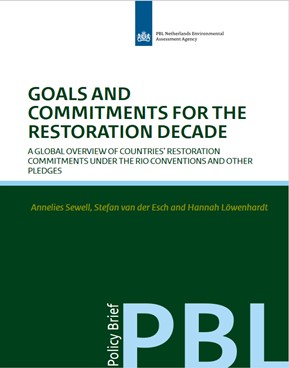 by countries across international conventions on climate, biodiversity and desertification and voluntary initiatives, such as the Bonn Challenge.
This policy brief provides an estimate of the total current global restoration ambition level, where these commitments are located, geographically, and what they entail, as well as insights into how to improve future national plans for restoration. It provides policymakers with quantitative information on the order of magnitude of commitments, as well as identifying challenges in assessing the overlaps, alignment and measurability of commitments.
Please download the policy brief here.
Photo source: PBL NEAA
BiodivErsA Citizen Science Toolkit for Biodiversity Scientists 
BiodivERsA is glad to present its latest publication: A Citizen Science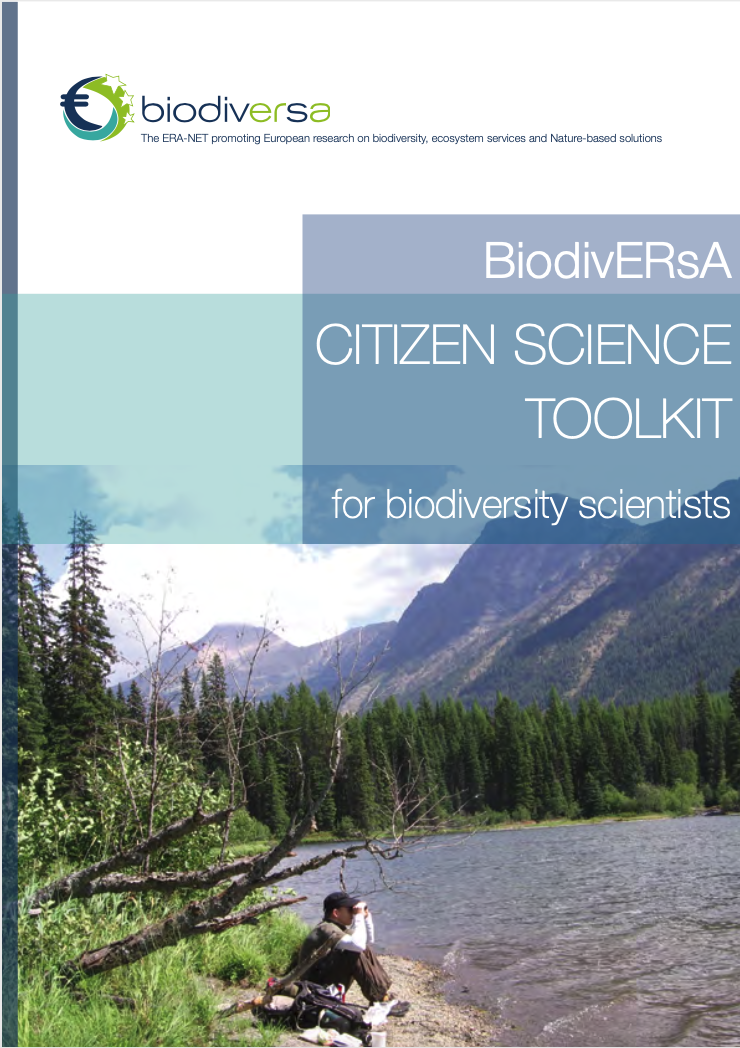 toolkit aimed at researchers and scientists working in the fields of biodiversity or environmental sciences who are involved or have an interest in involving citizens in their research projects.
The objective of this toolkit is to inform about the potential benefits of citizen science, and to highlight rationales for doing citizen science, current best practices, and useful resources in the field.
The toolkit was developed by a working group including scientists and citizen science experts, following the BiodivERsA Citizen Science workshop organized in Brussels in April 2019.
Please download the toolkit here.
Photo source: BiodivErsA
---
Agriculture Research Officer – Office of Innovation, P4
Organization: FAO
Location: Rome, Italy
Closing date: 04 December 2020
See here.
---
Senior Programme Officer, Protected Planet Initiative
Organization: UNEP-WCMC
Location: Cambridge, UK
Closing date: 07 December 2020
See here.
---
Senior Programme Management Officer, P5
Organization: UNCCD
Location:  Bonn, Germany
Closing date: 23 December 2020
See here.
---
Regional Water and Wetland Coordinator for Central and West Africa
Organization: IUCN
Location: Dakar, Senegal
Closing date: 28 December 2020
See here.
---
Copyright © 2020 BES-Net, All rights reserved.
You receive this email because you registered as a user or participant in one of our events.
The Biodiversity and Ecosystem Services Network (BES-Net) is a capacity sharing "network of networks" that promotes dialogue between science, policy and practice for more effective management of biodiversity and ecosystems, contributing to long-term human well-being and sustainable development.
Want to change how you receive these emails?
You can update your preferences or unsubscribe from this list.