Bi-monthly Newsletter | Issue No 24 | July 2020
Dear Members of the Biodiversity and Ecosystem Services Network
Human life depends on the health of our ecosystems and the services they provide. Under the umbrella of the Biodiversity and Ecosystem Services Network (BES-Net) hosted by the United Nations Development Programme (UNDP) and with financial support from the
International Climate Initiative
(IKI) of the Federal Ministry for the Environment, Nature Conservation and Nuclear Safety (BMU), the
United Nations Environment Programme World Conservation Monitoring Centre
(UNEP-WCMC) is supporting 12 countries to improve their knowledge base on biodiversity and ecosystems by building their capacity to carry out a 
National Ecosystem Assessment
(NEA) for informed decision making.
This year, Azerbaijan, Bosnia and Herzegovina, Cambodia, and Grenada finalized the scoping study reports for their assessments. The reports on this first stage of the process comprise some crucial elements: determining the need for an assessment; defining the key policy questions the assessment will answer; and examining key assessment design considerations.
The four countries are now working towards selecting their panel of expert authors to begin writing their technical reports. It is vital that authors and experts involved in the assessment are from a variety of backgrounds and adequately reflect each country's cultural national diversity. This will also ensure that outputs produced gain traction among both scientific and political communities. Ultimately, NEAs can be viewed as a tool for detecting existing opportunities to enhance the national well-being and economy, by protecting and supporting the country's biodiversity and ecosystems.
More details on the scoping reports and other NEA-related outputs here.
Ecosystem Services, Gender and COVID-19
It has probably not escaped the attention of most readers that, in the face of a global pandemic, thus far, countries with female leaders appear to have fared noticeably better than most, and far better than those with populist national leaders. Countries with women in leadership have suffered six times fewer confirmed deaths from COVID-19 than countries with governments led by men. Whilst the pattern is clear, causality, even the direction of causality is not so clear, as well described in this Harvard Business Review article.

If female leaders have been good for their citizens in the pandemic, the global impacts of the virus have not been gender-neutral. Although infection rates and morbidity data show that men are more likely to contract and die from the COVID-19 virus, the longer-term socio-economic impact of the pandemic is disproportionately falling on women's shoulders in most countries, as strongly argued by Melinda Gates in this powerful essay.

The little mention of natural resources, biodiversity, or ecosystem services in the Melinda Gates essay, raises the question of how COVID-19 might affect women through differential impacts via nature's services. Somewhat surprisingly, it appears that gender analysis of ecosystem services is still something of a research "blind spot", with few detailed studies, and these few reveal that gender differences in ecosystem services perspectives, benefits, and control, are context-specific, not universal. As COVID-19 continues its spread around the globe, attention needs to be paid to how it may exacerbate existing gender inequalities in biodiversity and ecosystem service use – see also the CC Learn training module on gender and biodiversity here.

As we move forward with the development of the post-2020 global biodiversity framework, perhaps the fact that six of the eight "leaders" of the biodiversity-related conventions are currently women augers well for nature in any post-COVID recovery.
Global Industry Alliance (GIA) for Marine Biosafety Inaugurated
In June 2020, a new Global Industry Alliance (GIA) for Marine Biosafety was officially inaugurated under the GloFouling Partnerships Project. This GIA brings together private sector companies from various industries affected by biofouling, including shipping, aquaculture, offshore oil & gas, and ocean renewable energies. These maritime champions will work together with the GloFouling Partnerships Project, a joint initiative between the Global Environment Facility (GEF), the United Nations Development Programme (UNDP) and the International Maritime Organization (IMO).
The key aims of the GIA are to leverage human, technological and financial resources; facilitate industry input into policy developments and a positive pull for reform processes; and the development and dissemination of technological solutions to improve biofouling management.
Follow the link for more information and find out how to join the Global Industry Alliance for Marine Biosafety: https://www.glofouling.imo.org/gia.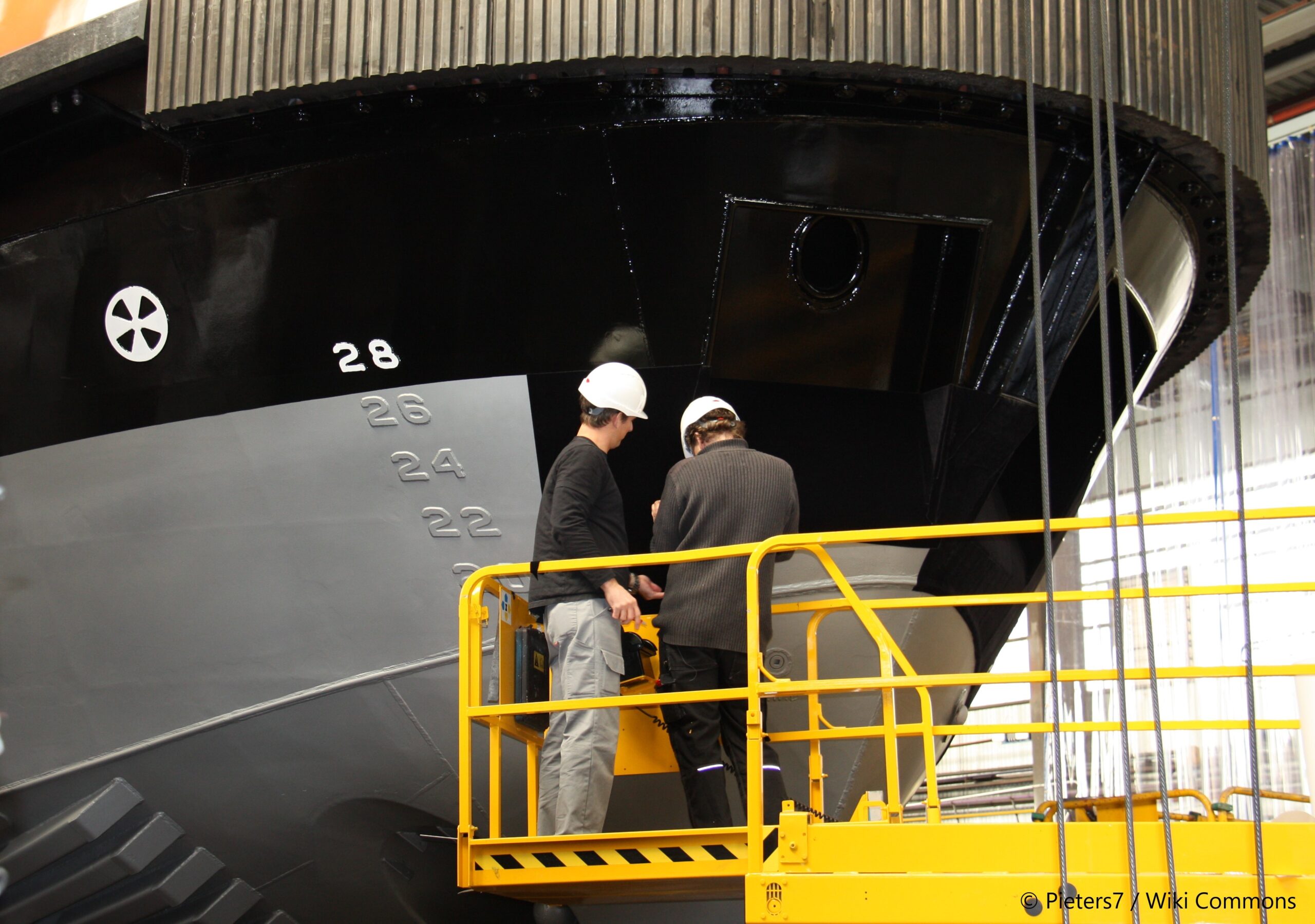 Photo source: IMO
 IPBES Transformative Change Assessment  Draft Scoping Report – External Review Now Live! 
The draft scoping report for the transformative change assessment (thematic assessment of the underlying causes of biodiversity loss and the determinants of transformative change and options for achieving the 2050 vision for biodiversity) is open for external review: 3 July 2020 – 28 August 2020 (8 weeks).
The aim of this review is to increase the policy relevance of this scoping report by engaging governments and stakeholders early in the process of defining the policy questions that this assessment will address. Please click here to register as a reviewer and to access the document together with instructions on how to submit comments.

In order to assist IPBES national focal points with the submission of their review comments, a virtual meeting for national focal points was held from 6 to 10 July 2020 in the context of the capacity-building work of IPBES. At that meeting, scoping experts presented the draft scoping report, and participants were provided with the opportunity to interact with them. Information on how to submit comments was discussed and shared among participants.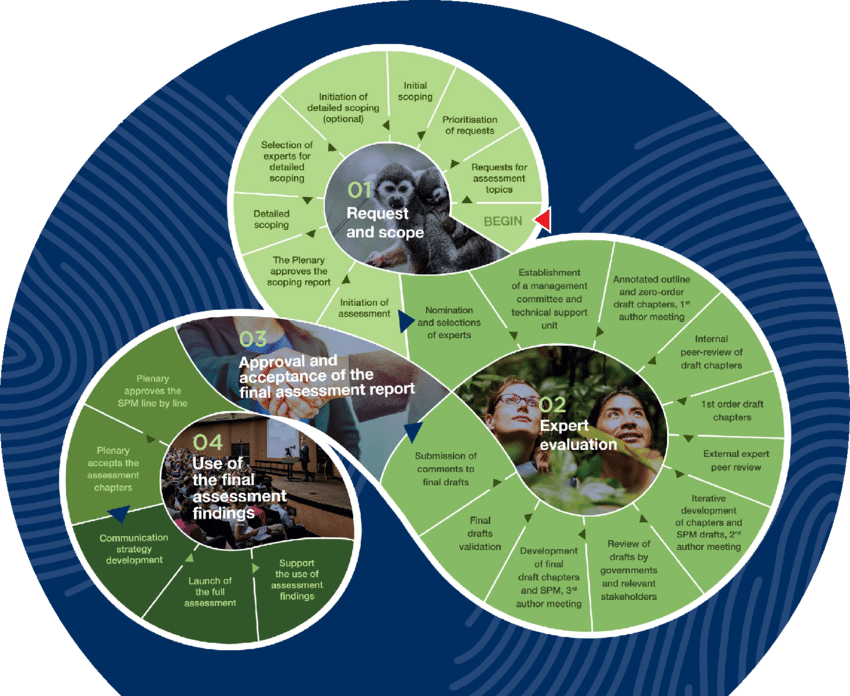 THE IPBES ASSESSMENT PROCESS
Photo source: UNCCD
The Pollination Information Management System: A Unique System for Pollination Services Management
The Pollination Information Management System (PIMS) is being developed through a collaboration between FAO and a number of national level organizations concerned with the conservation and sustainable use of pollination services for sustainable agriculture.
The PIMS serves to organize and deliver accurate information on managing pollination services of key crops, globally, to farmers, farm advisors and land managers. It provides a great compilation of resources and excellent details on specific crops and pollinators.
The system is designed to help users to answer the following questions:
The PIMS is available here.
BiodivERsA Third Animated Video is Released
BiodivERsA is happy to announce the release of its third animated video presenting the results of the INVAXEN research project.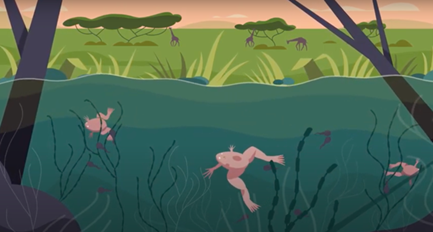 The project was funded under the 2012-13 joint call for research proposals on invasive species and biological invasions.
Following the URBES project (winner of the 1st edition), and the BUFFER project (winner of the 2nd edition), the INVAXEN project has been awarded the opportunity to present their work in an animated video as part of the BiodivERsA Prize for Excellence and Impact. This prize acknowledges the excellent, pioneering research performed in INVAXEN.
The project investigated the biology and invasion patterns of the invasive African clawed frog (Xenopus laevis) and worked closely with local stakeholders to improve conservation actions on the field.
We invite you to share it in your networks!
The Belgian Biodiversity Platform & BiodivERsA led the production of this video, along with the INVAXEN project researchers and the video production company, Squarefish.
Photo source: Belgian Biodiversity Platform
United Nations Decade on Ecosystem Restoration 2021-2030: Be Part of the Movement
Every country, company, organization, and individual has a role to play. Actors include: countries which invest in restoration; international cooperation which supports country efforts with technology and capacity; financial institutions interested in adapting their portfolio of investments to impactful, green growth and long-term sustainable activities; the private sector willing to reform their business visions and halt the negative impacts of their supply chains on ecosystems; and local communities who are the main agents of action on the ground.
In preparation for the Decade's launch, everyone can help raise the visibility and level of ambition for ecosystem restoration.
Tell us how you would like to be part of the movement here.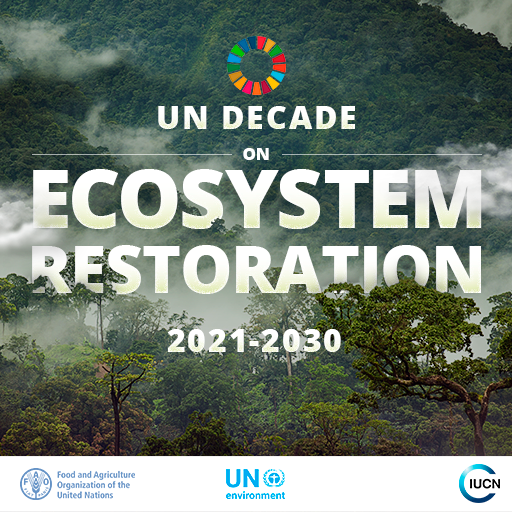 Photo source: IUCN
Call for Author Contributions: Special Issue on Ecosystem Services in Water Management
Water is foundational to human well-being, yet the ecosystems that underpin human freshwater needs are disproportionately impacted by unsustainable human activity. Wetlands continue to disappear at a rate higher than any other ecosystems, and the forests and grasslands that provide important water regulatory functions are also under threat in many parts of the world. The ecosystem services (ES) paradigm—linking ecosystems to human benefits—offers an opportunity to address many of these challenges through a holistic socio-ecological approach, ensuring that water resource management maximizes the potential of healthy ecosystems.
This Special Issue in Environmental Management (Springer) titled "Incorporating Ecosystem Services into Water Resource Management—Tools, Policies, and Promising Pathways" aims at highlighting the advances and challenges in the aforementioned topics, collecting contributions from real world case studies, best practice examples and practitioner experience. This special issue calls for papers on recent multi- and interdisciplinary efforts to measure, plan for, incentivize, and implement projects aimed at enhancing water-related ES in basins around the world.
More information here.
Bi-annual News by PANORAMA Solutions
PANORAMA – Solutions for a Healthy Planet is a global partnership promoting examples of inspiring, replicable solutions across a range of conservation and development topics, to enable cross-sectoral learning and up-scaling of successes.
Read the bi-annual news from our partner Panorama- Solutions and be updated with the latest solutions for a healthy planet!
International Day of the World's Indigenous People 
08 August 2020: Global Event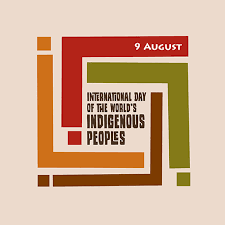 On this day, people from around the world are encouraged to spread the UN's message on the protection and promotion of the rights of indigenous peoples.

Events at the UN headquarters in New York include messages from high-level UN officials, governments, indigenous peoples and other key leaders; performances by indigenous artists; and panel discussions on emerging issues. Other events are also held worldwide to celebrate the day.
For more information
here
.
Photo source: United Nations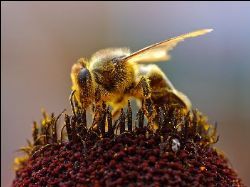 USA National Honey Bee Day 
15 August 2020: National Event
National Honey Bee Day is an awareness day when beekeepers, beekeeping clubs and associations, and honey bee enthusiasts from across the United States celebrate honey bees and recognize their contribution to humans' everyday lives as a means of protecting this critical species.
National Honey Bee Day also pays homage to beekeepers, whose labors ensure there are well-managed, healthy bees to pollinate crops.

More information here.
Photo source: Jon Sullivan
Global Day of Action for the Amazon  
05 September 2020: Global Event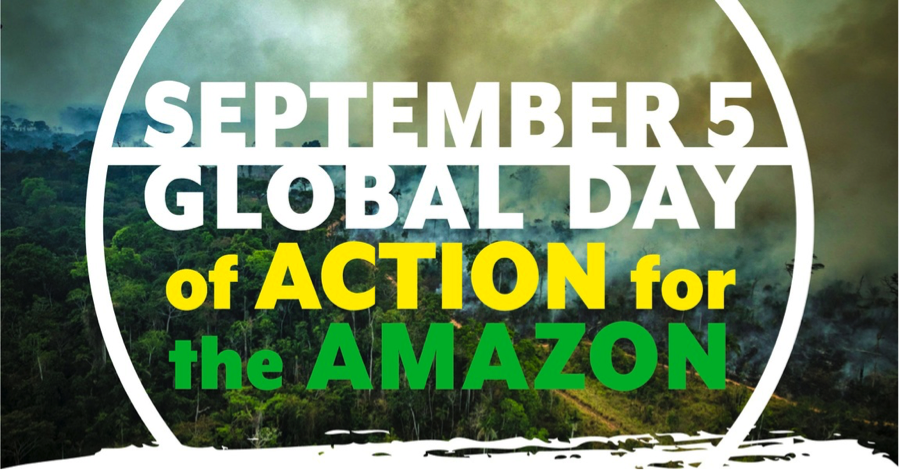 Amazon Day was created to commemorate the founding of what is now known as the State of Amazonas in Brazil. The State of Amazonas — which is nearly four times the size of California — is home to the Amazon rainforest, the world's largest tropical forest and one of humanity's most precious natural heritages.
Photo source: The Action Network
Nature Insight: Speed Dating with the Future
Recorded Podcasts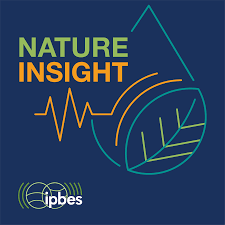 This first IPBES podcast series features unique and diverse expert voices from the wider IPBES community.

In addition to insights on zoonotic diseases and pandemics, Nature Insight will explore biodiversity topics such as indigenous and local conservation; achieving transformative change; protecting coral reefs and coastal ecosystems in the context of climate change; the links between business and biodiversity; and the diverse ways in which communities attach different values to nature.

Tune in to Nature Insight to find out more here.
Photo source: IPBES
Gender Mainstreaming and Biodiversity Conservation
Recorded Webinar
This webinar provides insights into how the Convention of Biological Diversity recognizes gender as an essential component of successful biodiversity conservation. It elaborates on the effectiveness of linking gender and protected areas and shares an experience on indigenous peoples and gender.

View course details here.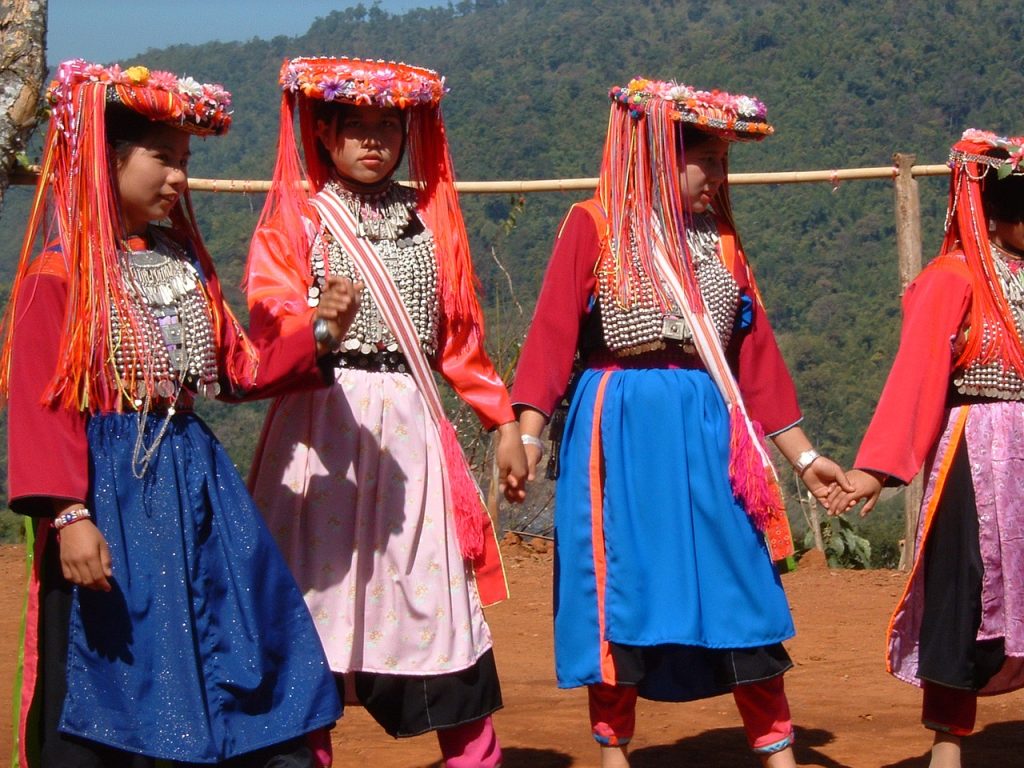 Photo source: Learning For Nature
Gender Equality, Women's Empowerment, and Leadership in the Context of National Biodiversity Planning and Reporting
Self-paced e-Learning Module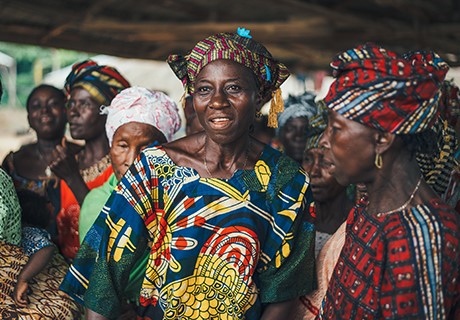 Gender equality, women's empowerment and leadership in the context of national biodiversity planning and reporting.

Gender equality, women's empowerment, and biodiversity conservation are central issues to the international conservation and sustainable development agendas. This module will provide you with tools to improve conservation outcomes by engaging women, as well as men, as central actors during the development and implementation of National Biodiversity Strategies and Action Plans.

View course details here.
Photo source: Learning For Nature
Preventing the Next Pandemic: Zoonotic Diseases and How to Break the Chain of Transmission
As the COVID-19 pandemic continues to take lives and disrupt economies across the world, a new report warns that further outbreaks will emerge unless governments take active measures to prevent other zoonotic diseases from crossing into the human population, and sets out ten recommendations to prevent futur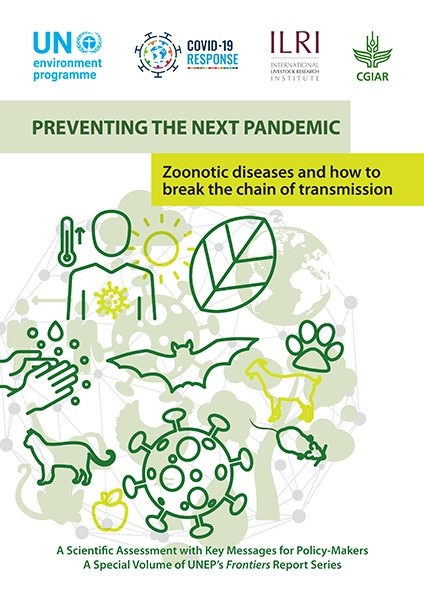 e pandemics.

The report, Preventing the Next Pandemic: Zoonotic diseases and how to break the chain of transmission, is a joint effort by the United Nations Environment Programme (UNEP) and the International Livestock Research Institute (ILRI).

It identifies seven trends driving the increasing emergence of zoonotic diseases, including increased demand for animal protein; a rise in intense and unsustainable farming; the increased use and exploitation of wildlife; and the climate crisis. The report finds that Africa in particular, which has experienced and responded to a number of zoonotic epidemics including most recently, to Ebola outbreaks, could be a source of important solutions to quell future outbreaks.
To read the report please click here.
Photo source: UNEP
A Journey towards Mangrove Ecosystem Conservation in Bangladesh
This report provides an overview of the Bangladesh Environment and Development Society – a community-based organization, which aims to maintain ecological balance and create harmony between humans and nature – interventions to conserve the Sundarbans Mangrove Ecosystem.

The Sundarbans is unique ecosystems for its endemic biodiversity. It is the home of various species including many rare; endangered and critically endangered flora and fauna such as the iconic Critically Endangered Bengal Tiger, estuarine crocodile, Turtle, Dolphin, wild birds etc.
You can download the report here.
Photo source: BEDS
---
Consultancy for Communication on Gender and Climate Change
Organization: UNFCCC
Location: Bonn, Germany
Closing date: 31 July 2020
See here.
---
Programme Officer, Nature-based Solutions Finance
Organization: IUCN
Location: Gland, Switzerland
Closing date: 19 August 2020
See here.
---
Programme Management Officer, P4
Organization: UNEP
Location:  Nairobi, Kenya
Closing date: 20 August 2020
See here.
---
Gender Policy Officer, P3
Organization: UNCCD
Location: Bonn, Germany
Closing date: 21 August 2020
See here.
---
Copyright © 2020 BES-Net, All rights reserved.
You receive this email because you registered as a user or participant in one of our events.
The Biodiversity and Ecosystem Services Network (BES-Net) is a capacity sharing "network of networks" that promotes dialogue between science, policy and practice for more effective management of biodiversity and ecosystems, contributing to long-term human well-being and sustainable development.