Bi-monthly Newsletter | Issue No 25 | September 2020
Dear Members of the Biodiversity and Ecosystem Services Network
As the BES-Net initiative is transitioning from the first to the second phase, we have initiated a comprehensive review of BES-Net's flagship Trialogue experiences at regional and national levels to date. Based on the intensive desk-based study and online interviews with the past Trialogue participants and other partners, the exercise is expected to reveal the key outcomes of the Trialogue support towards the IPBES thematic assessment uptake, as well as the national ecosystem assessment (NEA) processes, including what worked and what did not work.

The findings of the study will be packaged into different formats and circulated widely to improve BES-Net's future Trialogue effort and give insights to other partners supporting the IPBES assessment uptake and conducting NEAs. We look forward to sharing with you information about these new developments as it becomes available.

With the aim to ensure that indigenous and local knowledge (ILK) become central to the BES-Net process, UNESCO recently published a job advertisement of an Associate Project Officer. The incumbent is expected to support the BES-Net consortium in engaging ILK holders and promoting the participation of indigenous peoples and local communities (IPLC) in different components of the BES-Net initiative. For further details on the post, please refer to the Jobs and Other Opportunities section of this newsletter."
GBO and LBO – Top Down and Bottom Up Approaches to the Biodiversity Crisis
Hard on the heels of the IPBES Global Assessment Report on Biodiversity and Ecosystem Services and the WWF/ZSL Living Planet Report 2020, the 212-page Global Biodiversity Outlook 5 (GBO-5), compiled by the Secretariat of the Convention on Biological Diversity (CBD), contains no real surprises. It confirmed that the 196 Parties to the Convention have come short, collectively, to achieve the majority of the components of the 20 global Aichi Biodiversity Targets, as highlighted in the presentation delivered at the online Press Conference held to mark the launch of the report.

The challenge now facing the CBD and its Parties is how to regroup and rebuild the post-2020 Global Biodiversity Framework (GBF) in a manner to live up to the aspiration of the 2050 Vision of "living in harmony with nature" which is highlighted in the newly updated zero draft GBF document.

A glimpse into how the work is progressing can be seen through the Special Joint Session of SBSTTA and SBI on the Post-2020 GBF convened on 18 September 2020, particularly with a PowerPoint overview of the updated zero draft document.

If all this seems very supply-driven and top down, then some bottom-up biodiversity initiatives can be found in the Local Biodiversity Outlooks 2 (LBO-2), a complementary report to GBO-5 produced by the Forest Peoples Programme and highlighting how indigenous peoples and local communities have contributed to the Aichi Biodiversity Targets at the local level, whilst also maintaining traditional lifestyles and culture. More information about the work underpinning the LBO-2 report can be found here and how the case studies included in the report contribute to each Aichi Biodiversity Target can be explored here.

In 1982, ecologist William E. Odum wrote about "Environmental Degradation and the Tyranny of Small Decisions", whereby the cumulative impact of many small decisions on environment can lead to a biodiversity crisis. LBO-2 offers up hope that these grassroots initiatives, operating at the local level, can build and grow, and start to bend the curve of biodiversity loss back towards one compatible with living in harmony with nature.
A Partnership Framework to Guide Ecosystem Management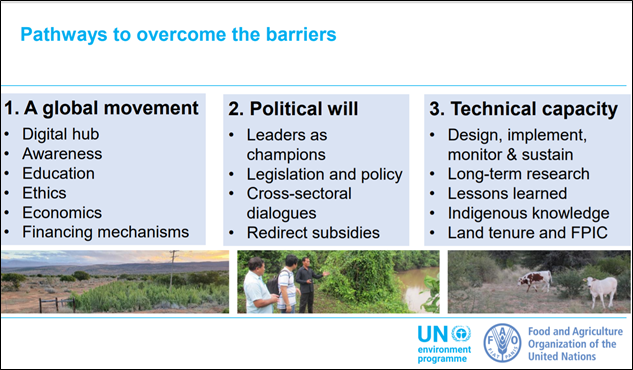 The UN Decade on Ecosystem Restoration 2021-2030 (https://www.decadeonrestoration.org/) will address the global call and need to restore damaged ecosystems. Noting that Sustainable Development Goals or 2030 Agenda cannot be achieved without focused attention to restoration of degraded terrestrial, freshwater, coastal and marine ecosystems.
Coordinated global efforts remain pertinent to ensure health and well-being of all life on our planet and for our future generations. Restoring ecological systems is equivalent to restoring the connection between humans and nature, by maintaining healthy ecosystems, and halting further loss, fragmentation, and degradation.
The UN Decade aims to stimulate and steer global, regional, national, and local commitments and actions to prevent, halt and reverse the ecosystems degradation and expand our understanding of the multiple benefits of successful ecosystem restoration. In addition, it will help emphasize that knowledge of ecosystem restoration needs to be part of education, public and private sector decision-making. Such agenda cannot remain secluded to conventional actors and agencies that have managed ecological landscapes. Large ownership of the cause is not only important but essential, and it many not be easy.
Some pathways to overcome existing barriers (see photo below) were presented during the Strategy Reveal & Engagement Kickoff webinar about the Decade held on September 15th, 2020.
More information about UN Decade on Ecosystem Restoration here.
Photo source: UN
 Conservation Commitment Platforms Galore – What Make Earthmind's VCA Different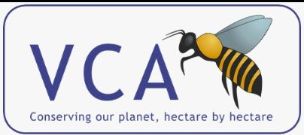 There are many commitment platforms – over 50 related to environmental protection – and many people in the environmental and sustainable development sector should be asking – if not already – about the purpose or need of having so many.

Earthmind has a conservation commitment platform as well. Following some introspection and a comparative analysis of these many platforms over the year 2020, we revisited our approach and value and made some refreshing changes to the platform.

Not only has the name of the platform changed, but we have ramped up activities according to the updated strategy. Previously called Verified Conservation Areas, the sites listed in our registry are now Voluntary Conservation Areas (VCA) with three levels of membership to allow for maximum non-state actor inclusivity. In the most advanced level, Gold membership, we placed an emphasis on a publicly available verification of conservation impact through an annual independent audit of VCA sites. The first level of membership, in contrast, only needs a registered commitment and is thus open to anyone willing to make a positive contribution to biodiversity conservation.

With these changes, the Voluntary Conservation Areas approach is one of the very few examples of a mechanism that tries not only to encourage non-state actors to engage in conserving, enhancing, and restoring biodiversity, but also monitor progress made.

Find out more on what changes we made and why in our last newsletter here.
Photo source: VCA
FLARE Call for Abstracts on Theme "Reimagining Forests and Livelihoods in Turbulent Times"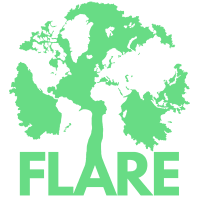 The FLARE network announces a call for abstracts for its first Twitter conference on the theme "Reimagining Forests and Livelihoods in Turbulent Times." The FLARE network welcomes abstracts and pre-organized sessions from students, researchers, practitioners, policy-makers, activists, and others that explore the nexus of forests and livelihoods within the context of one of the following contemporary sub-themes:
1. Anti-racism and environmental justice;
2. Covid-19, infectious disease, and human health;
3. Poverty/prosperity;
4. Social transformations, forests, and livelihoods; and
5. Climate action.
The abstract submission deadline is October 4th, 2020 and decision notification is October 9th, 2020. The abstract guidelines, submission link, and additional information can be found here.
Photo source: FLARE Network
PANORAMA – Launch of the New Nature Culture Thematic Community

PANORAMA – Solutions for a Healthy Planet is a global partnership promoting replicable solutions across a range of conservation and development topics. Currently, PANORAMA operates within five thematic communities: (1) Protected areas; (2) Marine and coastal; (3) Ecosystem-based Adaptation; (4) Agriculture and biodiversity; and (5) Business engagement. To further enable cross-sectoral learning, the partnership is happy to announce the launch of the new Nature-Culture thematic community. The launch will happen on October 7, 2020 during the Australia ICOMOS Marker Event.
The Nature-Culture thematic community will promote place-based and people-centered solutions with a focus on the relationship of nature and culture. This includes nature conservation in places that are valued for their cultural significance or places listed as World Heritage sites. As part of the new thematic community, ICCROM and ICOMOS are joining the global PANORAMA partnership and will co-coordinate the community together with IUCN.
For more information on the new Nature-Culture thematic community, you are welcome to join the webinar "PANORAMA Nature-Culture Thematic Community – Sharing practices and learning from heritage places" on October 22 2020, 12 pm CEST.
Photo source: PANORAMA
6th Pan-European Stakeholder Consultation Meeting for the IPBES 
05-06 October 2020: Virtual Meeting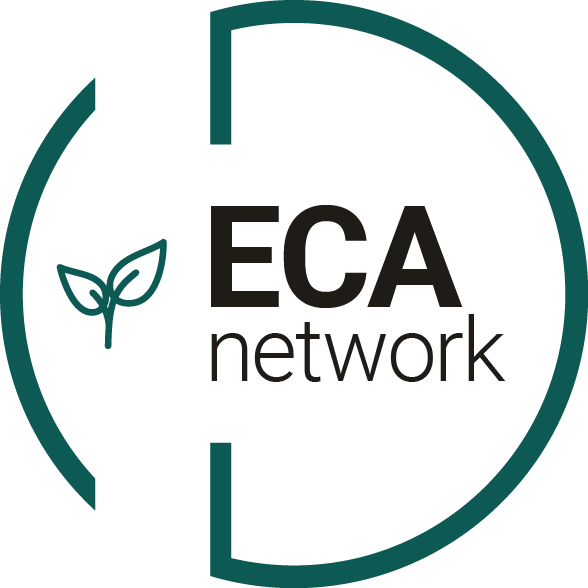 The Europe and Central Asia network of organizations engaging in IPBES (ECA network) will host its 6th Pan-European stakeholder consultation (PESC-6) on October 5-6, 2020 (2 half days, virtual meeting). The event will be held online during two morning sessions for participants from the Europe and Central Asia (ECA) region.

The main objectives are to present and work on the First Order Draft (FOD) of the Invasive Alien Species (IAS) assessment; and to inform on actions taking place in the ECA region, as well as the capacity building needs and initiatives specific to that region.

Registration until 30 September 2020 here.
More information can be found here.
                                                                     Photo source: ECA Network
FLARE Network Twitter Conference
26-30 October 2020: Virtual Meeting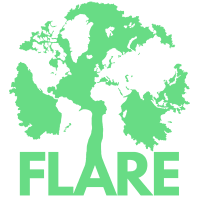 While the COVID-19 Pandemic is preventing us from gathering in person for our annual conference, we invite you to join us on Twitter for the first FLARE Twitter Conference on October 26 – 30, 2020. The event is free, and anyone with a twitter account can see your presentation!

The FLARE Network Twitter Conference presentations will consist of five tweets in five minutes (one minute per post). Each presentation will be followed by a Q&A session with tweeted questions.

Read more here and submit your abstract by October 4.
Photo source: FLARE Network
Drylands, Deserts, and Desertification International Conference 
16-18 November 2020: Virtual Meeting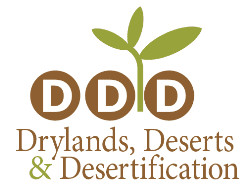 This year the Drylands, Deserts and Desertification conference under the theme "Feeding the drylands: challenges in changing environment" will take place online with about a number of sessions and virtual tours scheduled to accommodate the international time zones.

The conference will address four major themes related to food, water, ecosystems, and human challenges in view of the sustainable development goals (SDGs)

More information can be found on the event website.
                                                                     Photo source: UNCCD
Communicating the Value of Biodiversity
Self-paced Course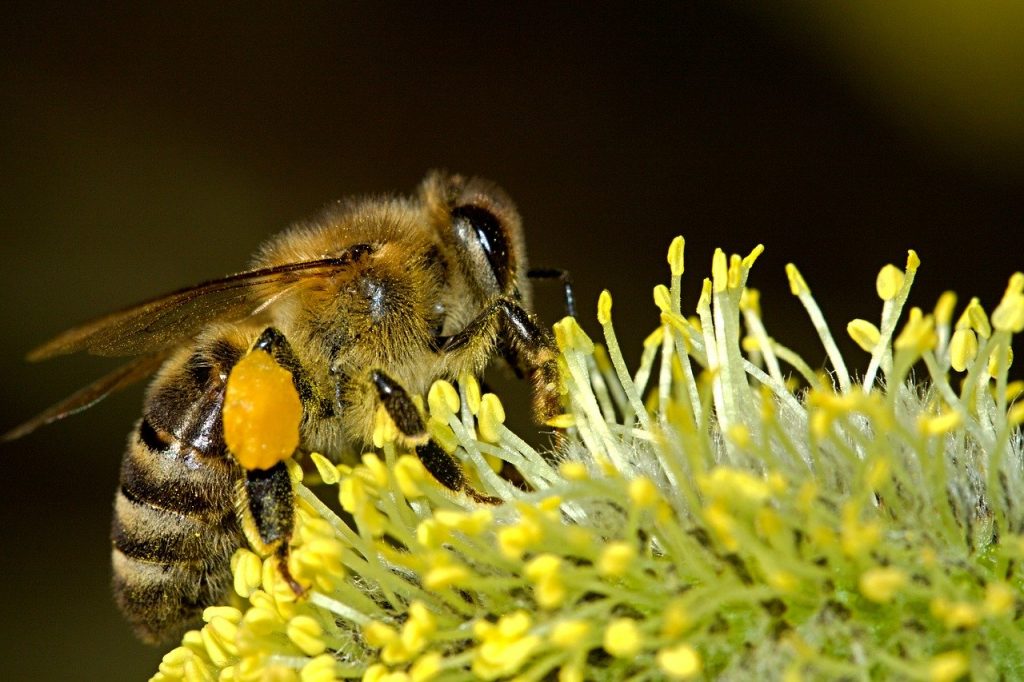 As we face accelerating biodiversity and climate change crises, it is critical to effectively communicate the importance of nature for humanity and for the health of the planet. This course is designed to help people who are not experts in communication to integrate communication into their work.

This course consists of five lessons. Each lesson has been written to stand alone so that you can select the lessons most applicable to your work.

View course details here.
Photo source: Learning for Nature
Where are the Trees Growing?
Advance in Monitoring Restoration 
06 October 2020: Webinar
Join WRI for a presentation detailing the latest advances on tracking tree growth and monitoring forest and landscape restoration.

Thanks to Global Forest Watch, monitoring deforestation with satellites has never been easier. But seeing where trees are growing – and measuring the water, soil, and yield benefits that they bring – is challenging. Now, after years of research, WRI and its partners have paired the latest advances in AI and remote sensing with local expertise and preferences to make tracking progress toward government and company commitments easier and more accurate than ever.

This webinar is designed for governments, companies, project developers, and community leaders who want to learn what tools they can use to track the progress of their work.

Register here.
Photo source: WRI
Informing Post-2020 Global Biodiversity Framework: Overcoming Obstacles to Develop Biodiversity Baseline Data in Small Island Developing States
Recorded Webinar Series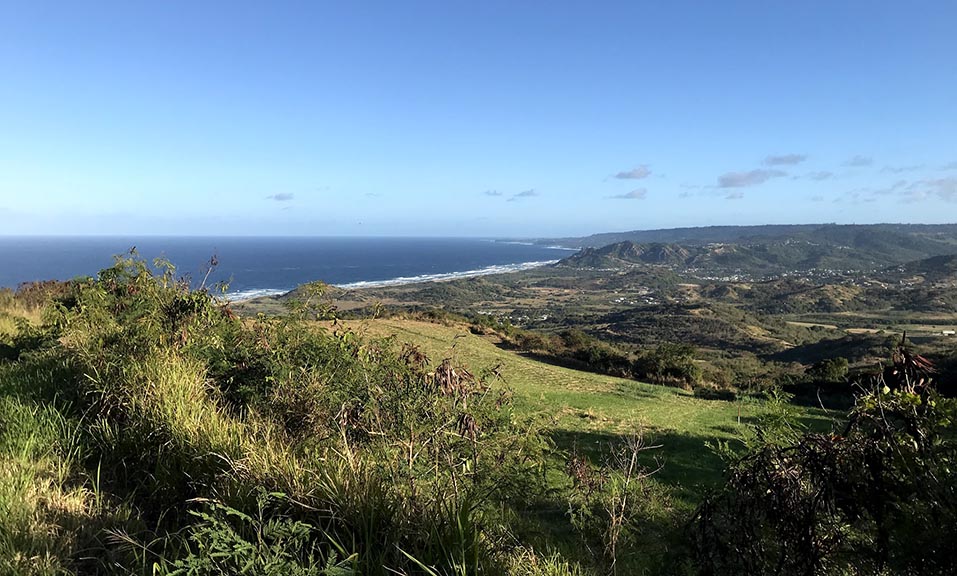 These sessions explored lessons learned during the development of Sixth National Reports (6NR), providing a unique opportunity to discuss the hurdles encountered by Small Island Developing States in preparing a high quality, data-driven 6NR.

Presentations also focused on the role of spatial data in monitoring and reporting on biodiversity and delivering across the Rio Conventions and the 2030 Agenda, and how platforms like UN Biodiversity Lab provides access to analytic tools for global and national data. Participants also learned from available datasets on UN Biodiversity Lab for the SIDS.

Representatives from Comoros and Trinidad & Tobago provided detailed on the 6NR preparation process, explaining how spatial data has helped to increase the quality of monitoring and reporting
View webinar details here.
Photo source: Learning For Nature
Global Biodiversity Outlook 5
Humanity at a Crossroads
Global Biodiversity Outlook (GBO) is the flagship publication of the Convention on Biological Diversity (CBD). It is a periodic report that summarizes the latest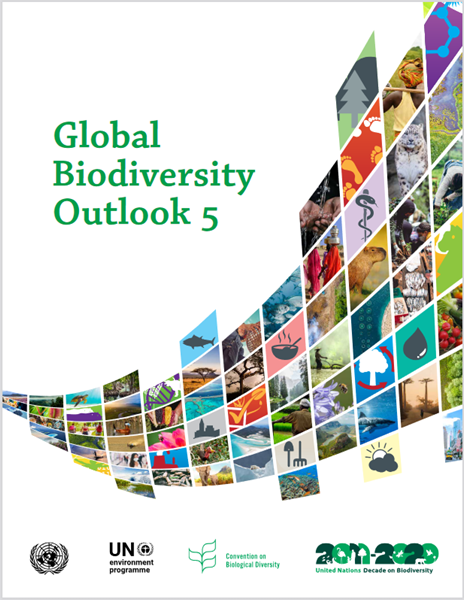 data on the status and trends of biodiversity and draws conclusions relevant to the further implementation of the Convention.
GBO-5 provides global summary of progress towards the Aichi Biodiversity Targets and is based on a range of indicators, research studies and assessments (in particular the IPBES Global Assessment on Biodiversity and Ecosystem Services), as well as the national reports provided by countries on their implementation of the CBD.
This Outlook draws on the lessons learned during the first two decades of this century to clarify the transitions needed if we are to realize the vision agreed by world governments for 2050, 'Living in Harmony with Nature'.
To read the report please click here.
Photo source: CBD
Global Forest Resources Assessment 2020
A Fresh Perspective 
This publication contains the main findings of the Global Forest Resources Assessment 2020 (FRA 2020). FRA 2020 examines the status of, and trends in, mo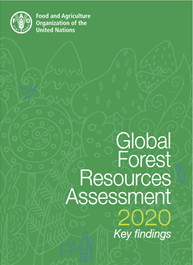 re than 60 forest-related variables in 236 countries and territories in the period 1990–2020.  The data in FRA 2020 have been obtained through a transparent, traceable, reporting process and a well- established network of officially nominated national correspondents.
The information provided by FRA presents a comprehensive picture of the world's forests and the ways the resource is changing. Such a clear global picture supports the development of sound policies, practices and investments affecting forests and forestry.
To read the report please click here.
Photo source: FAO
---
Manager – Africa Center for Sustainable Development, P4
Organization: UNDP
Location: Rome, Italy
Closing date: 08 October 2020
See here.
---
Programme Management Officer (2 Positions), P3
Organization: IPBES
Location: Bonn, Germany
Closing date: 11 October 2020
See here.
---
Associate Project Officer, P1-P2
Organization: UNESCO
Location:  Paris, France
Closing date: 15 October 2020
See here.
---
Executive Secretary, D2
Organization: UNEP
Location: Bonn, Germany
Closing date: 06 November 2020
See here.
---
Copyright © 2020 BES-Net, All rights reserved.
You receive this email because you registered as a user or participant in one of our events.
The Biodiversity and Ecosystem Services Network (BES-Net) is a capacity sharing "network of networks" that promotes dialogue between science, policy and practice for more effective management of biodiversity and ecosystems, contributing to long-term human well-being and sustainable development.